The 'Shroom:Issue LXXV/Closing Statement
From the Super Mario Wiki, the Mario encyclopedia
Jump to navigation
Jump to search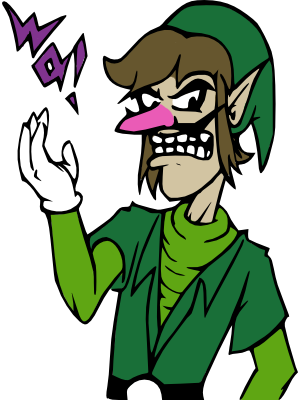 Hello, our dedicated readers. This is SMB, and I would like to thank you for reading our Special Issue LXXV this month. The staff and the writers have put a lot of work into this edition in order to make it extraordinary and amazing, and I think that we have accomplished just that. A lot of the themes that we covered this issue were in dedication to our great former Fun Stuff Director, and somebody I consider to be a good friend, Gamefreak75 (talk). An outstanding member of the wiki and somebody that has made their mark on the community, it is an honor for us to be able to celebrate the Seventy-Fifth edition with him.
Firstly, I would like to mention that we have now divided the Director's Notes into an Opening Statement and a Closing Statement. This is the format that we will use for every issue from now on. We have decided to do this because we feel that the older format left us abruptly ending each issue. Now that we have an opening and closing statement, we feel that the issues will open and close more smoothly and that we will be able to put important announcements at the end.
This month, we are running the Poll Chairperson Election. In every June issue, we put the position of Poll Chairperson up for an election so that the public can decide the course of the Committee for the next year. Anybody that has an account on both the wiki and the forum can run a campaign or vote, so if you feel that you have the right ideas for the job, go ahead and check out the article! Otherwise, we will host Question and Answer sessions for the candidates in #mwshroom throughout the next month: be sure to stop by the forum board to check up on when these will take place and for information on attending them. Good luck to those that decide to run!
We have a Feedback Survey this month. For those of you who have not filled one out for The 'Shroom yet, the staff runs surveys every few months in order to collect the opinions and feedback of the readers in order to change the paper for the better. We ask simple questions in a form that has a very straightforward layout, so we hope that you can take a minute or two to help us improve. We ask about the paper in general, the layout, the sections, the survey itself, and such. Thank you to those that will fill out the form!
Also be sure to check out our Special Sections, Fangamers Report by Pyro (talk), Kirby vs. Mario by Gamefreak75 (talk), and Pokémon Tournament by Palkia47 (talk). We are honored to have these contributions from these three individuals. Additionally, please read 'Shroom Awards Dossier by Henry Tucayo Clay (talk) and Userpedia Awards Dossier by Hypnotoad (talk) in order to be informed about the voting that is taking place for the Anniversary Ceremonies. That said, also be sure to vote in the Awards Voting on the Anniversary article!
Other than that, we plan on implementing some interesting features in the next month or two, some of which will be overhauls for some of our sections and others will be games and activities. I hope to be able to cover this extensively next month, so be sure to come by again on July 20th, 2013 when we release the next edition.
Until next time,
Sub-Director's Notes