The 'Shroom
:
Issue 199/The 'Shroom Spotlight
From the Super Mario Wiki, the Mario encyclopedia
Jump to navigation
Jump to search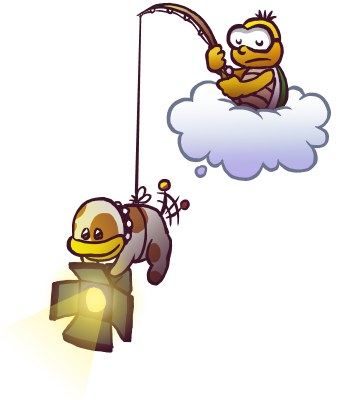 Hello, all you readers of The 'Shroom, and welcome to Spotlight. Spotlight is a community project which aims to fix up the articles on the wiki which have issues. These issues can range from poor writing, to a lack of images, to even just needing a credible source.
It's October which means it's the season of scares, and what's more scary than an article with a maintenance tag? An article with multiple maintenance tags on it! Fortunately for you, the focuses this month only have one issue each to tangle with and are even appropriately themed to the month (mostly).
I'd say last month was a rousing success. Everything but the focus on the Poison Mushroom were addressed. Sparks (talk) created the article for Rendezvous on Ice, with Ahemtoday (talk) completing it with the necessary information. In addition to creating the aforementioned article, Sparks (talk) also added the changes in Pi'illodium X's battle, added a Mario Party 8 section to the Taunt article, and uploaded an image of the 1-vs.-2 version of Pix Fix. Way to go! Lastly, ThePowerPlayer (talk) replaced the image of Wario Land's ending so that it's accurate to the scene in-game.
And now onto this month's focuses:
| Article | Category | Focuses |
| --- | --- | --- |
| Friend House | Wanted article | With the two-year anniversary of Mario Party Superstars fast approaching, now is a good time to get this article created. This the last of the locations found in the Village Square that needs coverage. |
| Bony Beetle | Stub article | The information in the Mario Golf: Super Rush section is very bare-bones, only stating that they are in the story mode and can speak. Where do they appear in the story mode and what is their role? |
| Blackout | Rewrite required | It seems like the non-small ghosts that haunt the hallways during the mansion's blackout always appear in consistent numbers. Don't keep us in the dark and count them up. |
| Haunted Woods | Articles that need more images | The article says there's a village, a bridge, and a castle gate in this Diddy Kong Racing track, but they can't be seen in the few images already present. Additional images containing these set pieces and other parts of the track from both games should do the trick. |
| File:NSMBW Scaredy Rat Screenshot.png | Image quality requested | The scariest thing about this image is all of the compression artifacts. A recapture of this image is needed to show these rats in all their spooky glory. |
| Safari Room | Citation needed | No, this isn't about a supposed hunter-themed portrait ghost. That already has been debunked. Instead, we're trying to verify if a pre-release version of the room contained only two animal pelts on tables. |
Now just before I leave you, I'd like to tell you about unimplemented proposals. There are currently thirty-seven that need to be implemented, dating as far back as 2018, so think of this as a continuous Spotlight goal until they're all completed. Additionally, there are many unresolved discussions that we would love to see come to some sort of conclusion. Some might have already concluded and just need the template removed, others have been waiting for a response for years.
Thanks for tuning in to the newest edition of The 'Shroom Spotlight! Be sure to turn up next month, where we'll be reviewing the progress on the above focuses. If you have any questions or suggestions about this month's set of the article focuses, then please get in touch through the dedicated topic if you have a forum account. If not, then please contact me on my talk page, but you are far more likely to get a quick response if you go through the forums. You are also welcome to make suggestions on what you think we could focus on in our next edition! Thank you, and good luck!