The 'Shroom:Issue 181/Staff Notes
From the Super Mario Wiki, the Mario encyclopedia
Jump to navigation
Jump to search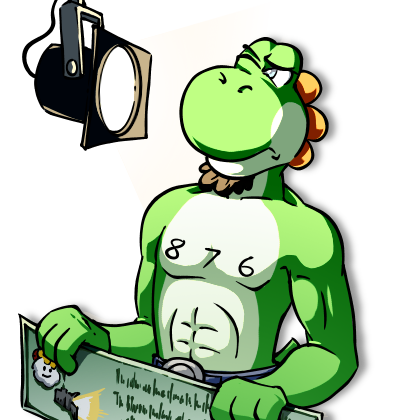 Hello loyal 'Shroom readers! I feel like many of you these days may not actually remember everyone's favourite muscular dinosaur, so fear not I am here to pummel the memory of me back into your brains. Director whispers in ears Ah, it turns out I'm not here to make rejig everyone's memories but to actually commemorate my 100th issue running the Spotlight, which even for me is certainly an achievement, given there are about 12 months in a year that roughly means I've been doing this little job for over nine years!
Nine years of rewrite templates, blurry images, questionable claims and even three helpers along the way. It's almost like I'm now part of the furniture here at The 'Shroom, and not just because I've superglued myself onto the Spotlight spotlight to make sure that I can never be removed!
I think it's difficult for me to reflect on my time year, given there's been a long history for me here from my regrettable teen-edgelord phase *shudders* to becoming a fairly (at least I hope) prominent member of this community, even being named as 'Shroom Person as the Year, before slowly fading into the woodwork and becoming an observer to you guys running around this crazy place we call the Super Mario Wiki.
Ten years has seen a lot of growth for myself, and this place, from discovering my sexuality, to even navigating this website while in the depths of the worst of my mental health. It's been a ten years that I could never had predicted, and that will be the same for the next ten years. Will I still be here in that time? Who knows, but I intend to shine this spotlight for a good while to come now.
—Yoshi876, Spotlight Manager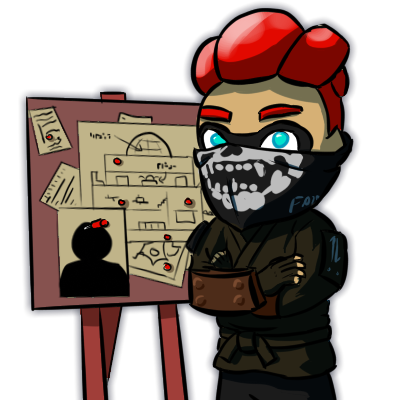 Hi there, 'Shroom readers!
I am writing this from the Statistics Manager Office instead of the Director's Office, because hearing Body Rock that has been playing on loop in the Sub-Director's Office consistently for a while was becoming irritating for my ears. I wonder if that was Waluigi Time's plan all along? Disturbing me to no end, and preventing me from doing my work out peacefully. Yeah, I could actually see him doing just that... Hmmmm... Maybe I should hide that Body Rock record again, and see how this would go. Oh! Sorry, just blabbering to myself here.
Before I go work on some schemes, I am pretty sure you did noticed that this page is quite different this time around, right? That's because we are celebrating a huge milestone for one of our members! Our longtime Core Staff member Yoshi876 (talk) has reached its 100th issue as the Spotlight Manager of The 'Shroom, which basically means that he has been doing this for nearly a decade! That is a lot of dedication, and of course, we certainly wouldn't let this moment pass without doing a little something special to thank him for all his support.
Beyond his 100 issues among the Core Staff, Yoshi876 has also written more than 730 sections here for the newspaper. The biggest amount of sections ever written by a single writer here at The 'Shroom! That is phenomenal, and I want to thank you so much for all your contributions to The 'Shroom, Yoshi876! Please, enjoy this issue dedicated to you!
This month also features a Feedback Survey! We are always looking at ways to keep improving the newspaper, but of course, it wouldn't be entirely possible without inputs from our readers. Therefore, would would appreciate if you could be answering some questions prepared by the Core 'Shroom Staff that could help us to grasp what can be improved, and also getting a general idea of the newspaper's performance. Make sure to provide us with your answers!
Other than that, enjoy reading all our sections made by our lovely writers. There's plenty of them this month under the fitness theme, so you may want to drink a nice protein shake with it. That would be fit-ting! See what I did here?
I'll see myself out. :-P
—Ninja Squid, Director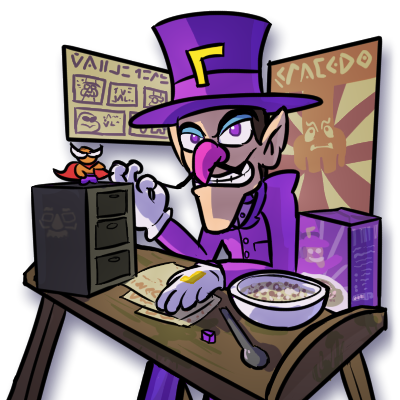 THERE'S NO STOPPIN' YOU NOOOOOOOOOOOOOOOOOOOOOOOOOOOOOOOOOOW-
Oh, hi. Good news, I found my copy of Body Rock! It's been playing on loop here in the Sub-Director's Office for a while, hopefully Murphy isn't getting sick of it. Hey, I've been trying to get into better shape than NS over here, drastic times call for drastic measures! And drastic measures are, apparently, playing a funky motivational tune 24/7.
Anyway, a big congratulations to Yoshi876 hitting 100 issues as Spotlight Manager! We're celebrating a special issue here today for that, but there's another one right around the corner! Issue 183 in June will be our annual summer special, and this year's theme is Super Mario Sunshine to commemorate the game's 20-year anniversary! So put on some shades, grab an appropriately tropical shirt, and get ready to lose all your lives in those dreaded secret areas! Anyone up for a lilypad ride? If you're up for joining us, start thinking about ideas for Sunshine-themed sections to get into the Delfino spirit!
We've got plenty of fun stuff planned for the special (not to be confused with Fun Stuff), including an event that all members of the community will be able to participate in! Sign-ups for that will be opening up next month, so be sure to keep an eye out for that. I could tell you what it is now, but why would I want to spoil the surprise?
Other than that, not much else to report. Although I did have a weird dream that The 'Shroom got taken over by malevolent forces and bought out! Haha, good thing that didn't happen...
—Waluigi Time, Sub-Director