The 'Shroom:Issue 146/Fun Stuff
From the Super Mario Wiki, the Mario encyclopedia
Jump to navigation
Jump to search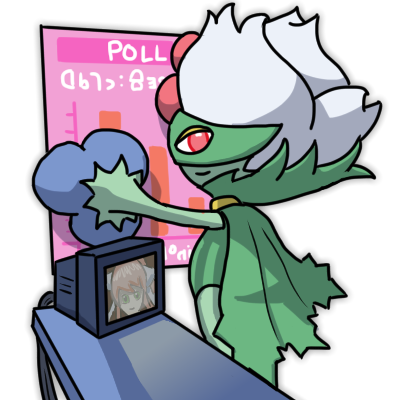 Staff Notes
Greetings, dear readers, and welcome to Issue 146! Can you believe it's May because I certainly can't? This school year has flown by, and with it, Spring is almost over! It's hard to believe that I'm only a month out from being done with school until late August, but here we are. Hopefully, you aren't as stressed about finals as I am!
Unfortunately, LudwigVon (talk) could not make it in time this month but fret not, we expect to see his return next month, so be on the lookout for his fantastic sections.
With things flying by as they always do, that's all the time I've got, so please enjoy this May edition of Fun Stuff!
Section of the Month
Congratulations to FunkyK38 (talk) for placing first place, congrats as well to LudwigVon (talk) and Lakituthequick (talk) for second and third place respectively, and thank you to all of our fantastic writers, readers, and voters!
FUN STUFF SECTION OF THE MONTH
Place
Section
Votes
%
Writer
1st
Where in the Marioverse is Carmen Sandiego?
19
44.19%
FunkyK38
2nd
Hiding Koopa
12
27.91%
LudwigVon
3rd
It's aMAZEing!
8
18.6%
Lakituthequick
---
Graphic Activities
---
The ultimate question: can you complete this maze?
[read more]
Mind Games
---
Don't space out if you want to solve this case!
[read more]
Anagrams
Written by: BBQ Turtle (talk)
Hello all, and welcome to the May edition of anagrams! I realised last month that I haven't made any anagrams based on an RPG game yet, so I thought I'd remedy that this month with a set based on Mario & Luigi: Superstar Saga- just the original though, so don't try to rearrange anything into words related to Minion Quest or things that were changed in the remake! If you have any suggestions for themes I could use in the future, or any Mario-related words and phrases that you've found to have funny anagrams, feel free to let me know on either my talk page or by sending me a PM on the forums and I'll try and get it into a future section. Anyway, enjoy these anagrams!
How it works...
Basically, this puzzle consists of solving the anagrams. Each month has a specific theme, which will give you a clue about what sort of words or phrases the anagrams will be. I've also included the boxes that the anagrams will fit into, so you'll be able to tell how many words it will solve to be and how many letters will be in each word, which should give you a hand too. You'll also notice that within each set of boxes, one of the squares are yellow. As you solve each anagram, note down the letter which appears in the yellow squares, and if you can solve all of the anagrams, you'll also get a bonus anagram to solve from completing all of the others. I've included the letter configuration for this one at the bottom too, just to give you an extra helping hand. Best of luck!
1. PIE SCREENPLAY
2. EASE CRAFTS BAN
3. TACKLE CAT
4. SKY POEM HACK
5. A HEIST THEORY
6. BOAT TRACKS
7. TOWELLING NUT FIT
8. SANER BAT
9. A MOON BAT
10. NEED A BANKING MOB
11. HOOD OR HAG
12. PEAK AIL
Bonus Anagram:
Answers
Prince Peasley
Starbeans Café
Cackletta
Psycho Kamek
Yoshi Theater
Bros. Attack
Little Fungitown
Beanstar
Tanoomba
Beanbean Kingdom
Dragohoho
Lakipea
Bonus Anagram: Koopa Cruiser
It's aMAZEing
Written by: Lakituthequick (talk)
Welcome to this month's It's aMAZEing!
Today we have a surprise, as in, a ? Block! It's quote blocky, and surprisey, I have no idea what is in it. Maybe it is another maze? Who knows!
Do you have an idea for a maze you'd like to see? Leave a message on my talkpage or find me on the forums and send me a personal message, and your idea and name may be featured in a future episode!
How to play:
Copy the image into your favourite art program (like Paint, Photoshop, GIMP, etc.)
Click the line, pencil or brush tool and adjust the size as needed
Draw your line through the maze from start to finish
Zoom in and out as needed
Alternatively, print it out and use a pencil!
To view the answer, click here!
Where in the Marioverse is Carmen Sandiego?
HOW TO PLAY
Each issue, you will be given a case to solve and clues to use to help you find the solution! Use your Mario knowledge to crack the case!
You will begin each case at the scene of the crime, and you will be given three clues from passersby as to where the next hot spot is and what game it's from. Using your knowledge of Mario games and the Super Mario Wiki, figure out where the crook is and go track them down! There are four locations each round: the crime scene (1) at the start, two locations (2 and 3) with clues, and the hideout for the crook of the month (4). Answers for locations will be given with the corresponding round, for example, the clues from the crime scene will lead you to location 2, and once you open the spoiler bubbles for location 2, you will be given the correct answer. You can open the clues for each location in any order you'd like, but be careful! You may encounter an incorrect clue that could throw you off the case!
Clues offered will give you a hint either about the next location or the game it's in. Unlike a regular Carmen Sandiego game, you do not have to collect information about the crook you are tracking down.
Challenge round (optional):
-Find all locations and games correctly in two minutes or less
-Find all locations and games correctly without using the rest of the Wiki for help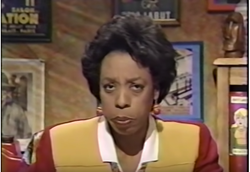 "We've got the mother of all cases for you this time, gumshoe! Rosalina, the mother of the Lumas, has had her wand stolen by a rogue little star! Without the use of her wand, she can't have any Lumas helping her in Smash Bros., and she is asking for our help in getting it back! Carmen will be meeting up with our renegade Luma soon, and we need to move quickly to intercept the transaction before we lose the wand for good! Get to it, gumshoe!"
Crime Scene

The Crime

Recover Rosalina's stolen wand

CLUE 1

"He brought some allergy medicine- he said he was allergic to pollen."

CLUE 2

"We've had some big sneezes in this area."

CLUE 3

"I loved going inside this game!"
Location 2

CORRECT ANSWER

Blubble Lake from Mario & Luigi: Bowser's Inside Story

CLUE 1

"Hope you're not allergic to bees..."

CLUE 2

"Did you bring your mushrooms?"

CLUE 3

"Bold returning to the scene of the crime, almost..."
Location 3

CORRECT ANSWER

Honeybloom Galaxy from Super Mario Galaxy 2

CLUE 1

This place reminds me of Toastarena!

CLUE 2

"The secret is in the stars."

CLUE 3

"Are you ready to look for treasure?"
CASE CLOSED
HIDEOUT ANSWER: Touchstone Trouble from Captain Toad: Treasure Tracker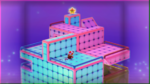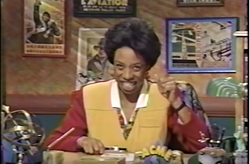 "You did it, gumshoe! We tracked the Luma to the course you investigated, and he had the wand! We were able to recover it and take him into ACME custody. Rosalina sends her dearest thanks to you for all your help- now she can get back to Smash with her children! You've done a good deed, detective. "