The 'Shroom
:
Issue 127/Fake News
From the Super Mario Wiki, the Mario encyclopedia
Jump to navigation
Jump to search

Editorial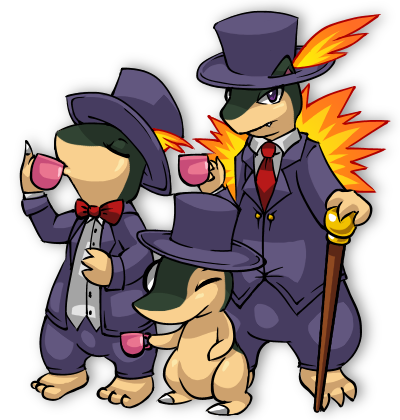 I know it's Halloween and all but I've been quite busy recently so I haven't had much time to write a big scary Halloween editorial. Sorry everyone. Maybe I'll do something scary for next month's issue...
On a less spooky note, congrats to Gaberskitty, who has been hired to write the Shop Scout!
~ MrConcreteDonkey (talk)
Section of the Month
FAKE NEWS SECTION OF THE MONTH
Place
Section
Votes
%
Writer
1st
Cooking Guide
29
36.71%
The Pyro Guy
2nd
Game Corner
28
35.44%
YKMR3000
3rd
TV Tomorrow
7
8.86%
Quizmelon
---
News Report
---
A look at the weather for the upcoming week.
[read more]

| Day | Predicted | Temperatures | Forecast | Chance of Precipitation |
| --- | --- | --- | --- | --- |
| Monday | | High: 53 Low: 41 | Cool and windy. Clear skies through the night. | 0% |
| Tuesday | | High: 55 Low: 45 | Winds dying later in the evening, clouds moving in overnight. | 0% |
| Wednesday | | High: 48 Low: 30 | All day showers. | 100% |
| Thursday | | High: 47 Low: 32 | Cloudy with showers starting in the afternoon. | 70% |
| Friday | | High: 45 Low: 33 | Showers ending overnight. Windy during the day. | 30% |
| Saturday | | High: 45 Low: 30 | Cool and clear. Clouds moving in late. | 10% |
| Sunday | | High: 43 Low: 29 | Cold cloudy. Winds picking up later in the afternoon. | 20% |
Cooler weather will move into Toad Town this week, as will several bands of rain showers. This week would be a good week to do indoor activities, and starting Tuesday, Princess Peach will begin her annual Tea Party series. Parties will run from 2-7 p.m. each day, and tickets are on sale now. Peach Castle is also holding several Hoops games this week, so citizens can come spend their rainy days watching skilled players on the court.
Here is the forecast for New Donk City for the upcoming week as well, where Mario will be touring for exhibition for the week.
| Day | Predicted | Temperatures | Forecast | Chance of Precipitation |
| --- | --- | --- | --- | --- |
| Monday | | High: 74 Low: 58 | Sunny with warm afternoon breezes. | 0% |
| Tuesday | | High: 78 Low: 56 | Sunny skies all day with winds picking up in the afternoon. | 0% |
| Wednesday | | High: 71 Low: 53 | Intermittent clouds with patches of sun. Cooler. | 10% |
| Thursday | | High: 76 Low: 59 | Clouds moving in during the afternoon. Chance of some late night showers. | 30% |
| Friday | | High: 78 Low: 60 | Rainy and warm. Gusty winds possible. | 80% |
| Saturday | | High: 80 Low: 66 | Rain early will give way to thunderstorms early in the afternoon. | 100% |
| Sunday | | High: 79 Low: 64 | Showers with gusty winds. | 60% |

Spooky Speedster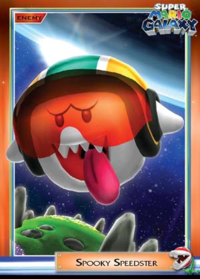 In another horrific racing incident, it appears that the Spooky Speedster has sadly passed into another realm. Potentially even gone to an entirely different galaxy. With all these racers dropping like flies, who's next? Koopa the Quick?
The Spooky Speedster died as he lived, in a blaze of burning fire. Though given that fire doesn't really do well in space, it is a wonder how this was his cause of death. But when we're talking about a ghost who has died, I guess we can throw logic out of the window.
Many Boos were sad to see the Speedster go. King Boo told me that his loss "wasn't that bad" due to him living in a different galaxy, and having no interaction with the Boos down here on the Mushroom Planet. Meanwhile, Stanley told me that he had "no idea who you're on about," likely for the same reasons.
Luckily, someone who did know him was Mario. The heroic plumber was glad to see me, saying: "Mamma mia! You again? Which one of my pointless acquaintances have dropped dead now that you want me to give some namby-pandy statement about how much I cared about them? The Spooky Speedster? Why would I care about him? He made it nearly impossible for me to get the Power Stars, and save the universe. If it was up to him, Bowser would probably be ruling us all, and he'd just be hugging some dumb star. I could not care less about his death."
The Spooky Speedster was well loved by the whole community, as we heard there. Hus funeral will be held in a week's time, and you'll have to get there quick, otherwise it could be you losing your life.

Written by: ArchagentEverlasting (talk)
Hello, my fellow members of the Mushroom Kingdom! It's me, Arch, here to bring you another edition of travel guide!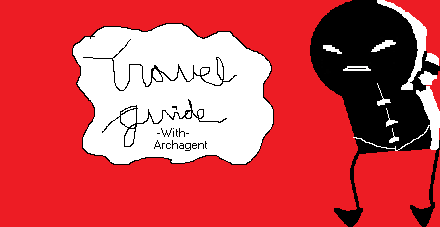 Today we're revisiting the Beanbean Kingdom and going to the dazzlingly beautiful Stardust Fields!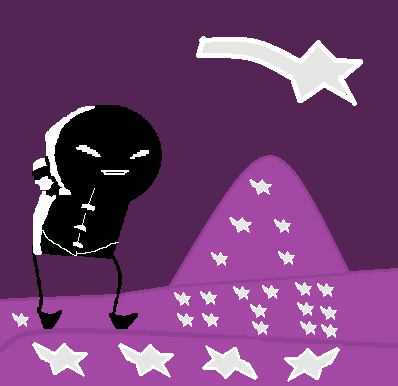 While you probably already made this inference, I find Stardust Fields to be absolutely gorgeous! This is a large field on the border of the Beanbean and Mushroom Kingdoms, and the ground is made of fallen stars. (Also, there are lots of barrels. Don't know why.) The sky is a perpetual night, so that's pretty awesome. This is the same site that the Mario Brothers crash landed in the War on Cackletta in 2003. However, they aren't the only duo who frequent this site, as the celebrity duo of the Starshade Bros. live here!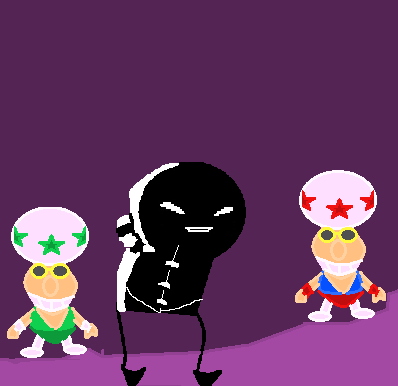 Here's a photo I got with them! (Unfortunately, there's no embarrassingly bad autograph this time.) Their underground tunnel system reaches all over the field, so make sure to keep an eye out for star-shaped entrances!
Speaking of bros, I had to hone my jumping abilities to cross the border, as two 90's surfer dudes were guarding the border between the two kingdoms. Make sure if you frequent that you are that you are a good jumper, as a passport or visa will not help you here! I even got a souvenir from the border patrol dudes: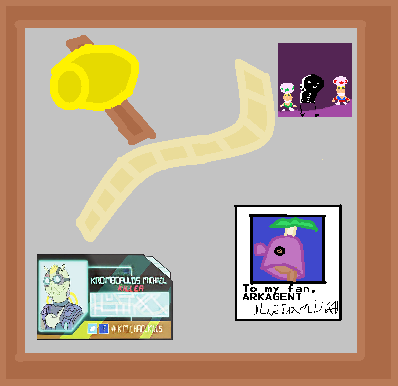 You see that rope in my suitcase right, folks, that's the same rope used by the Mario Bros. during the War on Cackletta 14 years ago! Hopefully the border patrol weren't just giving me some random rope and lying though…
Finally, there is a greedy king that you should watch out for when in Stardust Fields: Tolstar. If you run into him, chances are, you will have to pay a fine of 100 Beanbean coins. And if you're like me, a plebeian, you will have Mushroom Kingdom coins, not Beanbean coins. To put this into perspective: the transaction rate between the two kingdoms has 100 Mushroom Kingdom coins be 1 Beanbean Kingdom coin. Don't run into Tolstar. I'm warning you.
Anyways, that's it for this issue of travel guide! If you like beautiful places for night-time dates, then Stardust Fields is for you! Auf Wiedersehen!


It's that day again: the day before the one all the television I talk about is shown. So this must be the day where all the television I talked about is talked about. By me. Welcome back to TV Tomorrow, where I will talk about the television tomorrow one day before it's shown and one day after two days before it's shown. I'm beginning to confuse myself now so let's get on with the top three shows I recommend!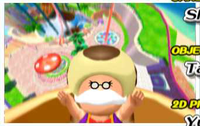 New: The Way the World Works
MKBC2, 9pm
Genre: Science documentary
Filmed on the glorious Isle Delfino, The Way The World Works is a brand new science show which educates people about the wonders of physics, biology and chemistry. In this first episode, documentary specialist Toadsworth explores speed, velocity, acceleration... and a rather high-pace rollercoaster in Pinna Park. Both educational and strangely funny.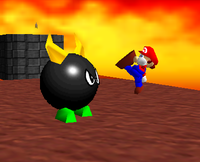 True Lava
Reality Channel, 10pm
Genre: Reality show
The third episode of the reality show airs today, where six random celebrities are placed in a lava-filled world, and then cameras are put up to see if they do anything interesting. Today, interesting antics include everyone shouting at each other, and one celebrity gets severe burns and is hospitalised, resulting in more shouting. Ideal for reality fans, not so much for anyone else.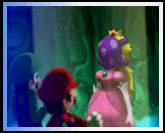 Film: Fungus
MKBC3, 11.30pm
Genre: Horror film
This creepy film stars Mario as himself as a mysterious diseased fungus spreads through the Mushroom Kingdom, causing all those infected to have their heads replaced with giant purple mushrooms. Can Mario find the source of the diseased fungus and put a stop to it, before everyone in the Mushroom Kingdom is infected?

All this and more will be shown two days after yesterday and one day before two days from now, if you want to catch up with it. And the next TV Tomorrow article will be available two weeks and four days after ten days from now, and the television discussed in that will be shown fifteen days after two weeks from now and I'm just going to shut up now before they rename my article TV Three Days After Two Days Ago. See you next time.


Written by: Gaberskitty
Ever wake up early and need to get a refreshing head start to the day? Well come to Star Bean Cafe! At this establishment owned by the famous Professor Elvin Gadd, you can enjoy a warm Bean Bean Brew or, a cold Chuckola Cola. We have a large selection of pastries and foodstuffs of all kind, from a bland meal to a Chocolate Cake! Baked fresh daily by enslaved ghosts for your tasting pleasure. This is also a hangout spot for the world, and by world I mean Kingdom, famous Mario Brothers! They used this as a hideaway and item shop during the war against Cackletta in 2003. Anyway it is time to take a yummy bite, although I'm not sure this cake should have blue frosting on it.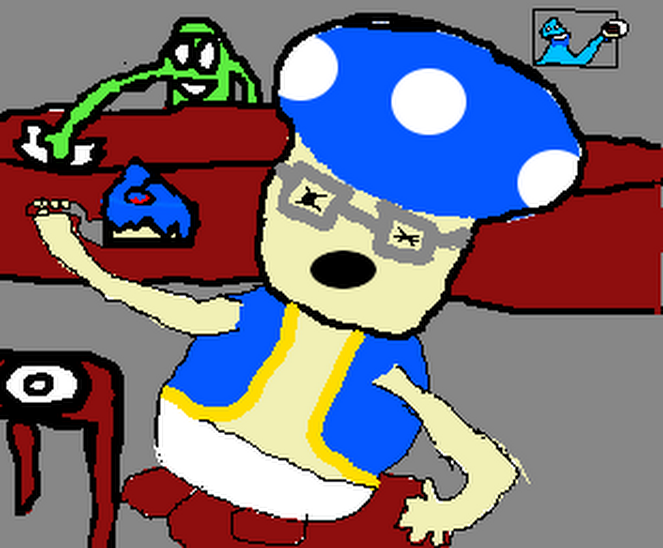 Yuck! Tastes like raw sewage! Wait are you writing this all down? I mean shop here and have deliciously disquieting ectoplasm on your food and in your drinks! I guess I'll just try the bland meal! At least this food isn't covered in blue ghost snot.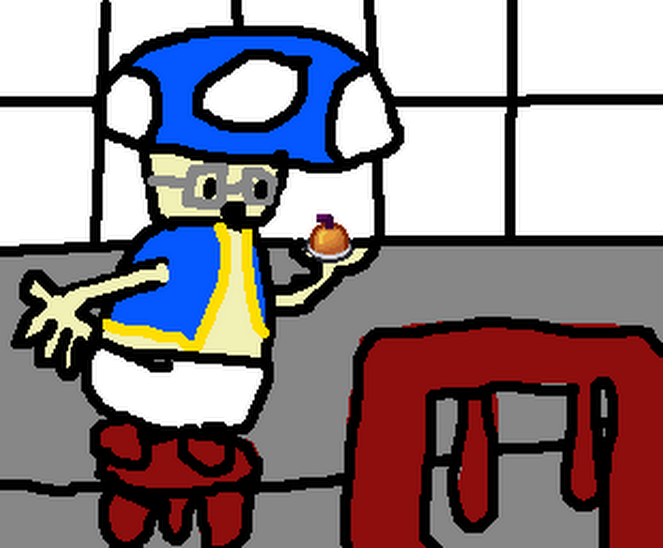 Hey I took one bite and this thing was bursting with flavor! We should change the name from Bland Meal to Bursting with Flavor Meal! Well then I guess that would get rid of the whole "Bland" feature that makes people buy it.
I guess by now you're wondering: What does the actual coffee taste like? And I'm…… Not going to answer that! Sorry, folks, but I don't do caffeine! Don't do drugs kids! (Help! Smokey the Bear has me at gunpoint and is forcing me to say that!) Call now at 805-338-9756! That's 805-338-9756 or you can come to Professor Elvin Gadd's website Star_Bean_Cafe.gov. See you there soon!

Next time you guys will see me is the December holiday special spectacular, so be sure to send me questions about that! After that??? Who knows!! Thanks to Superchao (talk) (Forum profile), Snack (talk) (Forum profile), Groden (talk) (Forum profile), Mister Apple (talk) (Forum profile), and Koopartol Brick Block (talk) (Forum profile)! If you seek my flawless advice, please send questions to me on the forum, find me in chat, or if you don't care about anonymity post them on my talk page! If you would like for there to be a doodle with the response to your question, feel free to request so and I'll see what I can do.