The 'Shroom
:
Issue 119/Palette Swap
From the Super Mario Wiki, the Mario encyclopedia
Jump to navigation
Jump to search

Director's Notes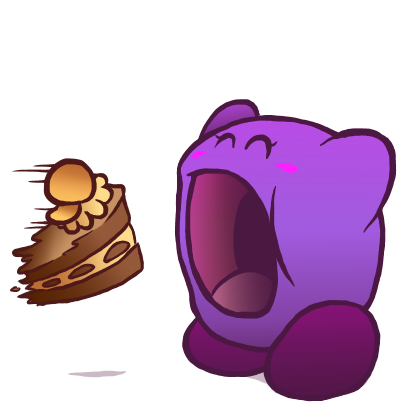 Hello, everyone, I hope your February is going groovy!
I have some unfortunate news: Baby Luigi (talk) is resigning from Game Mods. College is super stressful, I totally get that, so I wish her all the best, and hopefully she will come back to mod some more again!
That being said, Palette Swap is now back down to two sections, the least we've had in quite a while. This is an excellent time for you to apply for a section! Have an idea that you want to try out? Send a PM to Henry Tucayo Clay (talk) with the official application filled out and a demo of your section, and we will begin your application process! You can write every month, every other month, or maybe just a one-shot every once in a while. We're willing to work with your schedule. And as always, if you'd like to submit some fanart to be featured, send me a PM with your art, and I will put it in the next issue to be featured!
Keep that in mind, and please enjoy this month's issue! ~FunkyK38
Section of the Month
This time, Baby Luigi (talk) takes the award for her "GTA Mario" themed mods from last month! Congratulations!
Thank you everyone for voting, and please keep voting, it really means a lot to us!
Ongoing Fan Projects
| User | Thread | Description |
| --- | --- | --- |
| Ashley and Red | Ashley's game mods for (Mario) Wii Games (Random mods yeah) | A thread where Ashley and Red shows off some mods that they have created. The recent updates include a render of Pauline, and some animation of Princess Peach. |
| Fresh Bowser | Fawfulthegreat64's Creations (Long time no see!) | A thread where Fresh Bowser shows off some art that they have done. The recent updates include a collection of new and classic Paper Mario characters, and a logo and boxart for a fan-game, Super Mario Universe. |
| Magikrazy | Magikrazy does Paint things | A thread where Magikrazy creates things using Paint. The recent update is concept artwork for the final battle between Sonic the Hedgehog and Dr. Eggman. |
| Smashman48 | SM48's Buncha Art, Animations, and Junk | A thread where Smashman48 shows off some art and animations that they have created. If you haven't already, I highly recommend you check these out. |
| SiFi | Mario Boards Dinosaur Comics | Dinosaur comics created by SiFi. The recent updates include one that stars a ghost Edoraptor, and an asteroid crashing into the planet. |
| tardograd2 | the superbeast | A thread where tardograd2 shows off an improved original Mario enemy, that they have come up with. |
| Niiue | Niiue's Sprites | A thread where Niiue shows off some sprites that they have created for a fangame. The recent update includes several items. |
| The Pyro Guy | TPG's Art Thread (now with icons) | A thread where The Pyro Guy shows off some art that he has created. The recent update includes 3D models of the Hope Axe from the critically acclaimed Dragon Problem, Phantump and Trevenant, as well as the cutest picture of a Goomy and Goodra that you ever did see. |
| Alex95 | Alex95's Power Master Thread (Help Wanted) | A thread Alex95 shows off things related to a game he's creating. The recent updates include artwork and sprites of characters, as well as a map of one of the towns. |
| Pesky Plumber | Nano's Drawings | A thread where Pesky Plumber shows off artwork he has created. Recent updates include Mario and Huey, and some Super Mario RPG: Legend of the Seven Stars characters. |
| Harold Roxby | Super Mario Odyssey: Mario and Friends Edition Fan Comic Book (Fan Comic Review) | A thread where Harold Roxby shows off a fan-comic that they have created. Warning, the comic does include strong language. |
Take Cover!
Written by: Henry Tucayo Clay (talk)

HI, readers! I'm your romantic Statistics Manager, Tucayo, here with this Valentine's Day Take Cover! special. I apologize if this section seems a bit shorter, but I have had a hectic month and haven't had much time to write! But anyway, on to the section. Romance has always been an essential part of music, and what better occasion to show some covers of love songs than in the month of love. So, let's get it ooon.
Our first song is a duet cover of Extreme's 1991 mega-hit, More Than Words. This version of the song is performed by none other than Extreme's lead guitarist, Nuno Bettencourt, and Aerosmith's Steven Tyler. This performance was part of a two-song joint set at the 2014 Nobel Peace Prize Concert, the second being Aerosmith's Livin' on the Edge. Tyler also played a great solo version of Dream On.
Up next we have another duet cover, this time it's Kelly Rowland and Michael Bublé with their fantastic take on one of the most classic love songs of all time, the Bee Gees' How Deep Is Your Love. Strangely enough, no matter how hard I've looked, up to this day I haven't been able to trace the origin of this cover. Neither Bublé nor Rowland released it as a single or included it in an LP or EP, as far as I know it was not made for a soundtrack, and you can clearly hear it's a studio version so that rules out a TV show or a concert. Wikipedia's page on Michael's discography lists the song as appearing on an album called Home For Christmas, but there is no record at all of these artists ever featuring on an album called like that. And no, it's not on Michael's Christmas album either. Maybe one day I'll find out, and when I do you'll be the first to know. But until then, the only thing I can do is enjoy the cover.
Oh boy, a duet trifecta! I actually hadn't noticed all the songs I had selected for this month were duets, but I guess songs are more romantic if sung by two people?? Anyway, it's Foreigner taking on their greatest hit, I Want to Know What Love Is with fun's lead singer, Nate Ruess. This performance aired on ABC's Greatest Hits, which I watched in full as soon as I knew that was a thing. The show features acts from the past three decades covering classic hits or performing their own hit songs. So far it's only had one season but I am crossing my fingers for a second one!
To keep you in the romantic mood, I'll leave you with a terrific medley of love songs going from the 1960's to the 2010's. Enjoy.