The 'Shroom
:
Issue 116/Staff Notes
From the Super Mario Wiki, the Mario encyclopedia
Jump to navigation
Jump to search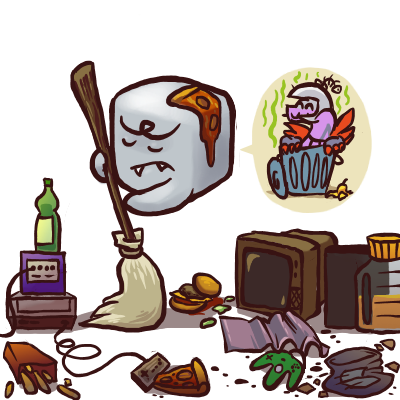 Hello, 'Shroom readers! You might notice these Staff Notes are a bit different from the normal. That's because Pi is incredibly busy and completely unable to do work for the 'Shroom right now, so I've stepped in as the Interim Director. Meta Knight's fulfilling the role of my interim Sub-Director, so he gets to be on this big fancy front page as well!
There's nothing too special about this issue, but next issue is our annual Holiday Special! We'll pack it full of fun things to do, as well as a whole bunch of special sections... or at least, we'd like to, but we can't do it without your help! If you want to submit a Special Section, just contact me and Meta Knight before the issue release date next month, and we'll put it in. I hope you guys are willing to help, so let's make this special issue one to remember. I'll see you all next month when it comes out!
—Superchao, Sub-Director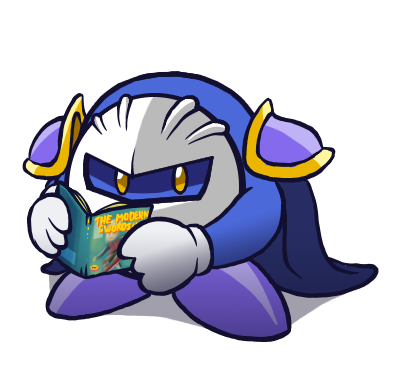 Hey there everyone! Looks like I'm here filling in while Pi's busy. Thanks to Superchao (talk) for appointing me to this interim position. This issue is somewhat of a cooldown, and next issue will be the annual Holiday Special. That's not to say there isn't anything this month though! We have a lot of well-written sections this month, so be sure to check them out, and to vote for your favorites. The Ultimate Music Battle continues as well with Mario's Castle, so go ahead and take a listen and vote for your favorites there as well.
—Meta Knight
Staff Section of the Month for October 2016
STAFF-VOTED SECTION OF THE MONTH
Place
Section
Writer
Reasoning
1st
Anton's Half-Baked Reviews
Hypnotoad (talk)
Let's be honest, it's quite interesting to read about Anton's life. This is an excellent piece of journalism and it's clear it required a lot of work. It was also interesting to see how Stoob, 3K, and Contra were part of the process in real life. A well-deserved second consecutive win.
2nd
Peddler's Place
Toadbert101 (talk)
tb's commitment to a Halloween spookfest is admirable, and he achieved it as well. The surreal atmosphere he's created for his section and the Halloween special takes it to its horror peak.
3rd
Dear Anton
Hypnotoad (talk)
This revival was incredibly well executed and came as a surprise even to members of the Core Staff. Anton's well-known style of humor is back, and there was a lot of clever writing. The user cameos such as Stooben, 3K, Contra, and MCD were fun to read.
4th
It's aMAZEing
Meta Knight (talk)
Meta Knight provides consistent high-quality sections and last month's maze was no exception.
5th
DragonFreak's Review Quest
DragonFreak (talk)
DF's review of The Binding of Isaac is wholesome; she is a huge fan of the game but it's clear that that doesn't hold her back from giving it a genuine review. It was easy to follow even for people who haven't played the game.
6th
Game Corner
YKMR3000 (talk)
YKMR talked about a subject very familiar to us, the Wiki itself. His section was creative and fun to read. And remember kids, don't sockpuppet.
7th
Police Blotter
Lord Bowser (talk)
It was interesting to see Lord Bowser write his section as a continuation of a story. The collaboration with The Pyro Guy is also good.
Congratulations to all our writers on their amazing sections! We really appreciate all your work!