The 'Shroom
:
Issue 116/Ultimate Music Battle
From the Super Mario Wiki, the Mario encyclopedia
Jump to navigation
Jump to search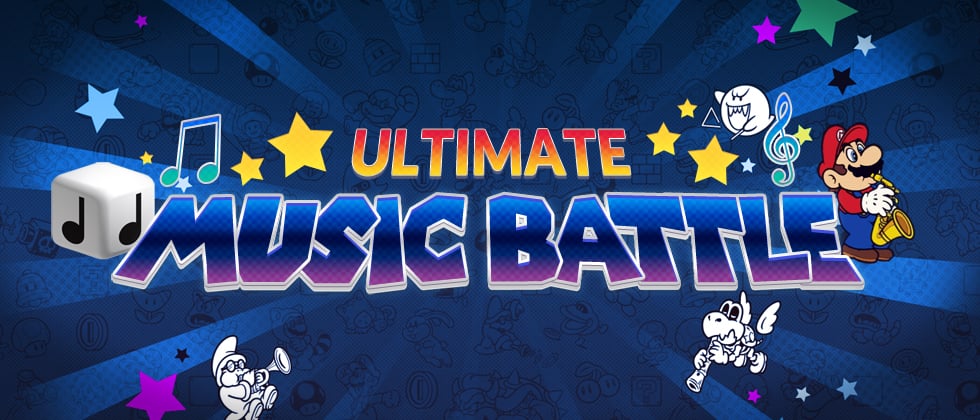 Hello, and welcome to the final round of the Ultimate Music Battle! In case you hadn't heard, this is a tournament to select your favorite music track from the Mario series, and the concept was created by our good friends at the Italian Super Mario Wiki,. The tournament started two months ago with 150 iconic songs from the Mario games and spin-offs, and after two rounds of voting we have narrowed that number to 16 songs, all of which you can see in the poll below. You can vote once per week, and the theme with the most votes by the time our Holiday Issue releases will be your winner of the first Ultimate Music Battle. We invite you to discuss the tournament in our forum. Vote away!