The 'Shroom
:
Issue 114/Ultimate Music Battle
From the Super Mario Wiki, the Mario encyclopedia
Jump to navigation
Jump to search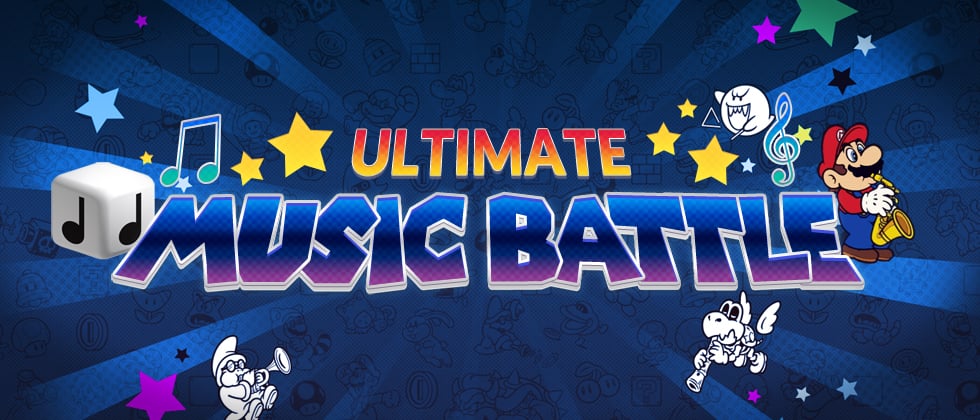 Hello, all! This is the Ultimate Music Battle! You may be wondering, what is this? Well, remember the Ultimate Character Tournament? This is basically that but instead of characters battling, it's music themes that clash together! What is more is that this is a collaboration with the Italian version of the Super Mario Wiki, Mariocastle.it! This is one of the few instances where we have been able to collaborate with another language version of the Super Mario Wiki. If you can understand Italian, also make sure to go there and help them out! They appreciate any help they can get. Your task is to vote in the following thirty polls. You can vote for two themes in each poll. In each group, the two that score the highest move onto the next round. There will be three rounds altogether. Have fun!
NOTE: If you cannot see a box to click to confirm your vote, you can also press anywhere on the text of the option you want to vote for to select the option you want to vote for.