User:Peachycakes 3.14
From the Super Mario Wiki, the Mario encyclopedia
Template:Catch Card Welcome! I am Peachycakes 3.14, but don't be fooled by the name, I used the name as a joke. You might also know me as Rex, my favorite creature in the marioverse. Aside from editing here, I also have a part time job as a Mariologist.
I'll be working at userpedia mostly.
What I have learned from my time on the Mariowiki:
1: I have way too much time on my hands.
2: Chatrooms attract spam.
3: It's exactly 364 licks to the center of a tootsie pop.

Credit to the spriters resorce
Who's online: Yoshi the SSM, TheFlameChomp, TheDarkStar, Alex95, BMfan08, Niiue, Cheat-master30, NoahAlexanderJohnson101, ZelenPixel, Doyle06, PhGuy12, Results May Vary, Alexo, MarioMorty, Mister Wu, Waluigi Time, SonicSpeed48, TheRaoul1992, Lucoshi, Choover91508, SuperWarioMan, BBQ Turtle, The unlimited piranha plant, Memelord2020, Pallukun, BjornGmr, SailorTrish08, Ouimet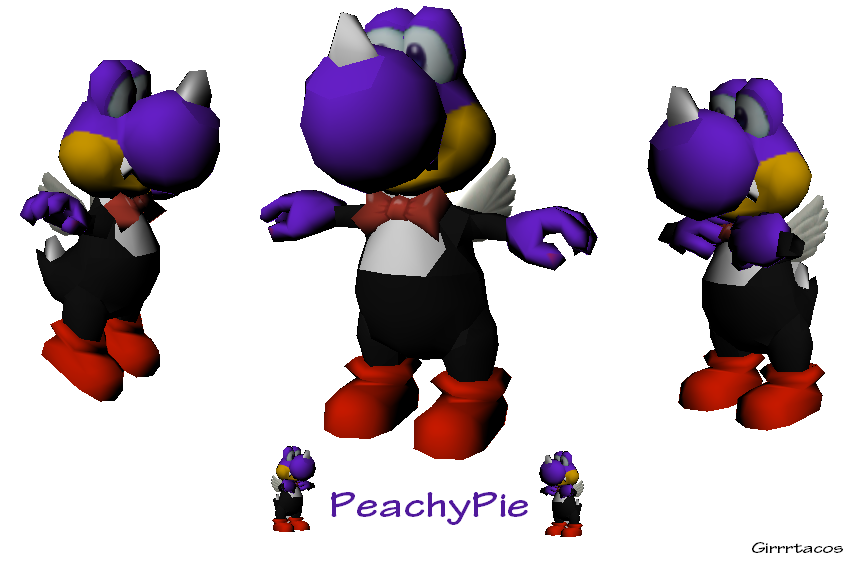 Peachycakes 3.14's Userbox Tower
| | |
| --- | --- |
| | This user never got to play a SNES. |
| | |
| --- | --- |
| | This user never got to play a NES, but he dousn't care because he thinks they are outdated. |
| | |
| --- | --- |
| | This user has never played the Playstation Portable but he still thinks theNintendo DS owns it. |
.