User:Peachycakes 3.14
From the Super Mario Wiki
Template:Catch Card Welcome! I am Peachycakes 3.14, but don't be fooled by the name, I used the name as a joke. You might also know me as Rex, my favorite creature in the marioverse. Aside from editing here, I also have a part time job as a Mariologist.
I'll be working at userpedia mostly.
What I have learned from my time on the Mariowiki:
1: I have way too much time on my hands.
2: Chatrooms attract spam.
3: It's exactly 364 licks to the center of a tootsie pop.

Credit to the spriters resorce
<whosonline></whosonline>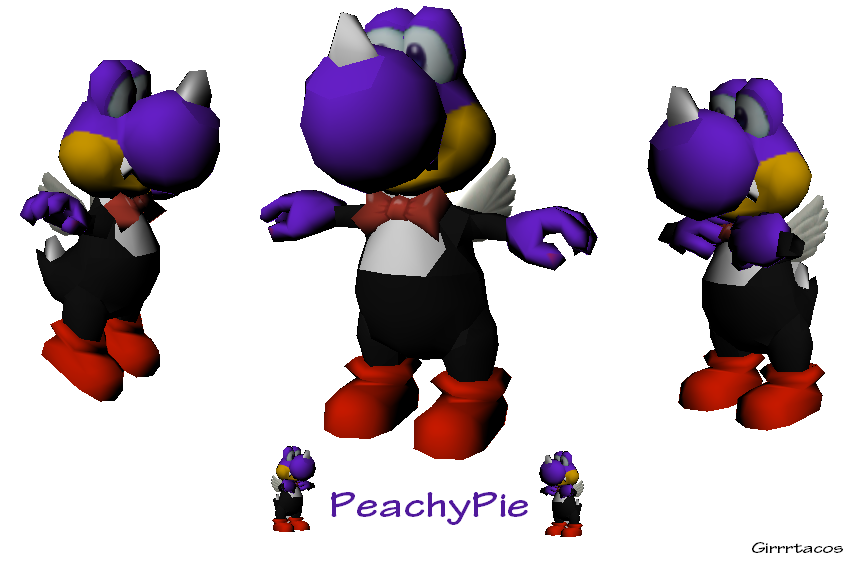 .