The 'Shroom:Issue 168/Staff Notes
From the Super Mario Wiki, the Mario encyclopedia
Jump to navigation
Jump to search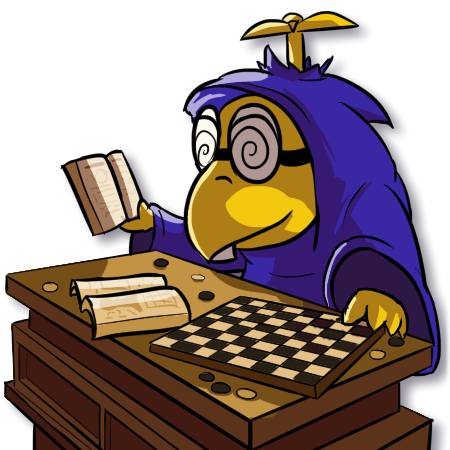 Hello to all you readers of The 'Shroom and welcome to our March edition of the paper. This is a packed issue, so I won't hold you up from going forth and reading it all, but Rose and I do have a few points to address here.
First off, I want to thank those of you who provided your responses in our Feedback Survey last issue. We've looked over the results to see what you all want from the paper in terms of activities, and we're already using your responses to build a more varied and interesting selection of activities for the summer season. Do look forward to those, and please do take part in the activities we'll be offering throughout the spring, too!
Secondly, we've realized that some of you out there might be holding off on writing for the paper because you weren't sure that your ideas "fit" into the paper. Well, first, always send in your ideas, regardless of whether you think they fit or not. We will find you your right place. That said, though, to help ensure that nobody feels like they can't write about their favorite subject, we've formally expanded Pipe Plaza's coverage.
In the past, Pipe Plaza has emphasized sections with a focus on the Mario Wiki or its extended community, but, from here on out, Pipe Plaza will be the home to any basic factual content and overviews in the paper. Do you want to teach us about space? Do you want to write about a really cool plant, giving us the basic facts about it? Do you want to write a general "interesting facts" section and present us with some obscure piece of trivia each month? Well, then feel free to send an application in and get your section in Pipe Plaza!
Finally, don't overlook the opening of applications for our Awards Committee! If you have any interest in helping put our annual Awards ceremony together, do take a look and send in an application. And if it's not the right time for you, that's okay, too. You can still take part in the festivities, and I will definitely be reminding you to make a presentation or two in a few months.
With that all said... I really ought to get myself a drink. Managing a newspaper is thirsty work! In a month like March, though, when the temperature is always swinging up and down, it's hard to decide between something warm and something chilled... Ah, well, I'll figure it out. In the meanwhile, I'll leave it to Roserade to tell you all about the specials and activities we have in this issue.
—Hooded Pitohui, Director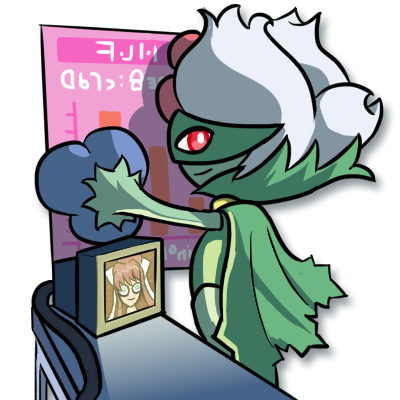 Greetings, beautiful 'Shroom readers! Normally I'd have something witty to say, but I'm here and in a rush because I've got a physics test to retake and an hour until I've got other things going on and AAHHHHHHHHH!
First thing's first! This month is yet another edition of 'Shroomfest, this time focusing on which you think is the better category of drink, cold or warm. You'll have to go check it out to see where my loyalties lie, but I hope you'll join me in securing yet another 'Shroomfest victory! Please. I don't want to pull a Rome.
The other thing I'm here to shill is the 3D World photo contest, going on right now! Go take a look at all of the submitted photos, and vote for your favorites! Thank you to everyone who participated in the contest, and here's hoping you pull out on top!
Okay that's it gonna go work with inclined slopes and centripetal force and what is going and have a good March and enjoy The 'Shroom for this month!
UPDATE FROM FUTURE ROSE: I got up to a nine out of ten!
—Roserade, Sub-Director
Staff Section of the Month for February 2021
STAFF-VOTED SECTION OF THE MONTH
Section
Writer
Reasoning
Picross
Goombuigi (talk)
Simple, but effective! We can't say much about this section, other than that we thought the puzzles were particularly fun this month, especially with the full color background for the Giga Bell on the hardest difficulty, but we did want to say we appreciated Goombuigi picking three interesting choices for a theme celebrating a big release.
The Odyssey of a Squid
Ninja Squid (talk)
An entertaining section that deserves some recognition for the way it ties nods to the Mario franchise and nods to The 'Shroom's history together. It's a fun little story that draws enough on community in-jokes to have an extra layer of fun for long-time readers but that keeps most of its jokes grounded in the Mario series and, doing so, avoids alienating new or casual readers.
Congratulations to all of our writers for their amazing work!