The 'Shroom:Issue 153/Fun Stuff
From the Super Mario Wiki, the Mario encyclopedia
Jump to navigation
Jump to search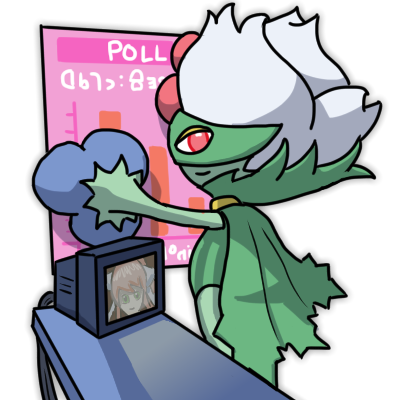 Staff Notes
Greetings, beautiful 'Shroom readers! Welcome to the December issue of The 'Shroom, and the last 'Shroom of the 2010's! Whoa! While I don't have much time to share this month, I've definitely done my reflection on the past decade; after all, it's the decade I've spent the most transformative years of my life in. I'm seventeen now, and there's a full future in front of me, but a little bit of nostalgia never hurt anybody.
Guess Who! has dropped from bi-monthly to volunteer basis. Hopefully we'll see it back soon, but otherwise, you can think of Fun Stuff as quaint and cozy this month. Absolutely fits the holiday vibe, yeah?
There's currently school, birthday, holiday, and work galore happening for me, so that's about all the time I've got. Thank you so much for reading, and have a wonderful rest of your 2019, as well as a wonderful start to your 2020! I can see it clearly, just on the horizon...
Section of the Month
Congratulations to LudwigVon (talk) for taking first place! Congrats to FunkyK38 (talk) for second place, and BBQ Turtle (talk) for third, and thank you to all of our readers, voters, and contributors that have made the last ten years of The 'Shroom possible.
FUN STUFF SECTION OF THE MONTH
Place
Section
Votes
%
Writer
1st
Hiding Koopa
12
48%
LudwigVon
2nd
Where in the Marioverse is Carmen Sandiego?
10
40%
FunkyK38
3rd
Anagrams
3
12%
BBQ Turtle
---
Word Activities
---
Return to this classic game one final time for 2019!
[read more]
Graphic Activities
---
Hey, this isn't the Mushroom Kingdom anymore!
[read more]
Mind Games
---
The finish line is just in sight, you can catch Carmen, gumshoe!
[read more]
Anagrams
Written by: BBQ Turtle (talk)
Hello everyone, and welcome to the last edition of anagrams for the year! I hope you're all enjoying the festive period. Anyway, to fit with the 'Shroom's DK theme for this month's issue, I've put together some Donkey Kong Country Returns anagrams for you. And as I don't believe we have a theme planned for next month's issue, I'd love to hear any suggestions you might have for one, or funny anagrams you happen to find, on my talk page or by sending me a PM on the forums. I think that's just about it for now aside from the anagrams, though I hope to see you again in the new year!
How it works... Basically, this puzzle consists of solving the anagrams. Each month has a specific theme, which will give you a clue about what sort of words or phrases the anagrams will be. I've also included the boxes that the anagrams will fit into, so you'll be able to tell how many words it will solve to be and how many letters will be in each word, which should give you a hand too. You'll also notice that within each set of boxes, one of the squares are yellow. As you solve each anagram, note down the letter which appears in the yellow squares, and if you can solve all of the anagrams, you'll also get a bonus anagram to solve from completing all of the others. I've included the letter configuration for this one at the bottom too, just to give you an extra helping hand. Best of luck!
1. ANGRY KNOCK
2. BRAN CLONE RAN
3. PRO FORCES SHOPS
4. CRIMINALS GEL PAR
5. ELM POT LEGEND
6. LOCK BARTERER
7. SNAGGLES
8. POKER GUNS
9. SAY PICK PEW
10. KOI INGOT
11. HAWKS OPT QUARTERS
12. GO A PUPPET NUN
Bonus Anagram:
Answers
Cranky Kong
Barrel Cannon
Professor Chops
Screaming Pillar
Golden Temple
Rocket Barrel
Snaggles
Super Kong
Wacky Pipes
Tiki Goon
Squawks the Parrot
Peanut Popgun
Bonus Anagram: Colonel Pluck
It's aMAZEing
Written by: Lakituthequick (talk)
And I'm back again for the last time this year! Welcome to It's aMAZEing!
For today's maze we have a Puzzle Piece from the Donkey Kong Country series. Fits the theme in two ways doesn't it?
Do you have an idea for a maze you'd like to see? Leave a message on my talkpage or find me on the forums and send me a personal message, and your idea and name may be featured in a future episode!
How to play:
Copy the image into your favourite art program (like Paint, Photoshop, GIMP, etc.)
Click the line, pencil or brush tool and adjust the size as needed
Draw your line through the maze from start to finish
Zoom in and out as needed
Alternatively, print it out and use a pencil!
To view the answer, click here!
Hiding Koopa

Hey there! Welcome to the last Hiding Koopa of 2019... and of this decade as well! Also, thank you for making Hiding Koopa, your section of the month!
Donkey Kong is quite special for me, or rather the classic Donkey Kong Country trilogy. It's a video game series that could easily define my childhood when it comes to video games, and knowing that this game series is now 25 years old, makes the 22 years old me feel, well... old. But one thing for sure, Donkey Kong, Diddy Kong, Dixie Kong, King K. Rool, and the other characters from the classic Donkey Kong Country trilogy will always have a very special place in my heart.
So, this month, can you find the five little Koopas who made the decision to hide in this artwork of the first Donkey Kong Country game? If so, good luck with that!

Answer:
So, did you find them? In any case, thank you for playing, and be sure to come back in 2020 for more Hiding Koopa!
Where in the Marioverse is Carmen Sandiego?
HOW TO PLAY
Each issue, you will be given a case to solve and clues to use to help you find the solution! Use your Mario knowledge to crack the case!
You will begin each case at the scene of the crime, and you will be given three clues from passerby as to where the next hot spot is and what game it's from. Using your knowledge of Mario games and the Super Mario Wiki, figure out where the crook is and go track them down! There are four locations each round: the crime scene (1) at the start, two locations (2 and 3) with clues, and the hideout for the crook of the month (4). Answers for locations will be given with the corresponding round, for example, the clues from the crime scene will lead you to location 2, and once you open the spoiler bubbles for location 2, you will be given the correct answer. You can open the clues for each location in any order you'd like, but be careful! You may encounter an incorrect clue that could throw you off the case!
Clues offered will give you a hint either about the next location or the game it's in. Unlike a regular Carmen Sandiego game, you do not have to collect information about the crook you are tracking down.
Challenge round (optional):
-Find all locations and games correctly in two minutes or less
-Find all locations and games correctly without using the rest of the Wiki for help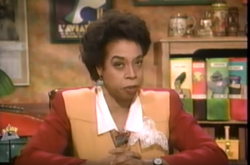 "We've got an Olympus-sized problem this time, gumshoe. Carmen has ordered a lackey to kidnap the torch runner for the Olympics! The torch is the most important part of the opening ceremony- without it, the games can't begin! Mario and Sonic are counting on you to track that runner down and get that torch back to Tokyo so they can get their Olympics underway. The show is waiting on you, gumshoe, so get to it!"
Crime Scene

The Crime

Find the torch runner for the Olympics.

CLUE 1

"Wasn't this a Sonic level?"

CLUE 2

"A galactically amazing game!"

CLUE 3

"Lots of enemies here..."
Location 2

CORRECT ANSWER

Green Hill Planet from Super Mario Galaxy

CLUE 1

"Hey, you! Get offa my cloud!"

CLUE 2

"He didn't have a reservation so we had to kick him out of the building."

CLUE 3
Location 3

CORRECT ANSWER

Lemmy's High-ate Regency Hotel from Hotel Mario

CLUE 1

"Who knew stars could be so funny?"

CLUE 2
CLUE 3

"He said he wanted to come here instead of HehHeh Lake. Never heard of that place."
CASE CLOSED
HIDEOUT ANSWER: Gwarhar Lagoon from Mario & Luigi: Superstar Saga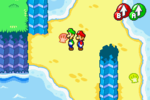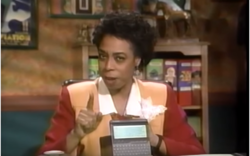 "Good work, gumshoe! Your quick thinking led us right to the torch runner and the torch, which was barely burning. We got it dried out and burning brightly again, and now the Olympics are back on schedule. Mario and Sonic are thrilled, and everyone has decided to send you a gold medal for all of your hard work. We'll add it to your trophy case of all your rewards. We're sending you on a trip to the Olympics, so I hope you enjoy your trip!"