The 'Shroom:Issue 140/Fun Stuff
From the Super Mario Wiki, the Mario encyclopedia
Jump to navigation
Jump to search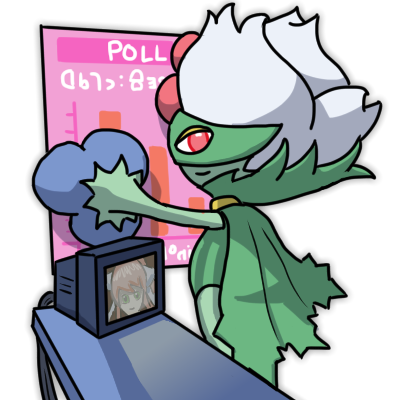 Staff Notes
Greetings, beautiful readers, and welcome to the November edition of Fun Stuff! I've always really liked the month of November; the falling leaves, the flavors, the poetically changing world, the way that the cold nips at your nose... Thankfully, I also love this November edition, and I hope you feel the same!
By the time this issue of The 'Shroom goes up, our school will just have finished our Fall Show, with a focus on European clown. It's been quite the learning experience and time commitment being a first-time stage manager, for a company of clowns, no less. But, you know what wouldn't be as foolish as those goofballs onstage? Signing up to write for Fun Stuff! We've still got plenty of room, and feel free to experiment with any game or activities you'd like to see your fellow readers play.
Make sure to settle in with a mug of hot cider, and enjoy these autumn sections!
Section of the Month
FunkyK38 (talk) has taken the lead with another great Carmen Sandiego section, while Yoshi876 (talk) has barely fallen into second. Congratulations to both of you, and keep aiming high! Congratulations to Lakituthequick (talk) for stealing third, and thank you to all of our voters!
FUN STUFF SECTION OF THE MONTH
Place
Section
Votes
%
Writer
1st
Where in the Marioverse is Carmen Sandiego?
14
42.42%
FunkyK38
2nd
Quiz
13
39.39%
Yoshi876
3rd
It's aMAZEing
6
18.18%
Lakituthequick
---
Word Activities
---
I wonder if my puns are already becoming dry?
[read more]
Graphic Activities
---
Do you have the seeds necessary to beat Lakituthequick's maze?
[read more]
Mind Games
---
Discover that Final Destination and stop Carmen, Gumshoe!
[read more]
---
Yoshi876 pipes up with the newest Quiz edition!
[read more]
Anagrams
Written by: BBQ Turtle (talk)
Hello everybody, welcome to the November edition of anagrams! Seeing as it's getting quite cold were I am right now, I've decided to make some desert themed anagrams for you to help warm up a bit. And while next month's issue is going to be Super Smash Bros. themed, any suggestions for themes for the issue after or any funny anagrams you've found are more than welcome! Just leave them on my talk page or PM me on the forums. Let's get onto the anagrams!
How it works...
Basically, this puzzle consists of solving the anagrams. Each month has a specific theme, which will give you a clue about what sort of words or phrases the anagrams will be. I've also included the boxes that the anagrams will fit into, so you'll be able to tell how many words it will solve to be and how many letters will be in each word, which should give you a hand too. You'll also notice that within each set of boxes, one of the squares are yellow. As you solve each anagram, note down the letter which appears in the yellow squares, and if you can solve all of the anagrams, you'll also get a bonus anagram to solve from completing all of the others. I've included the letter configuration for this one at the bottom too, just to give you an extra helping hand. Best of luck!
1. AUTO KING BIRD MOB
2. A DREAMLIKE STAR
3. TRACKERS EYED ALE
4. ODE SO POD POUND
5. CRAZY AGENT
6. SPIDERY NETS
7. DARK ARMY PIP
8. TOT ARENAS
9. HISTORY SEED
10. FINDINGS AND HALTS
11. LIGHTS CRY HUT
12. GECKO RAN RING
Bonus Anagram:
Answers
Birabuto Kingdom
Kalamari Desert
Layer Cake Desert
Doop Doop Dunes
Angry Aztec
Spiny Desert
Pyramid Park
Tostarena
Yoshi Desert
Shifting Sand Land
Thirsty Gulch
Rocking Range
Bonus Anagram: Bone Dry Dunes
It's aMAZEing
Written by: Lakituthequick (talk)
Welcome back to It's aMAZEing!
A few weeks ago we had a Super Smash Bros. Ultimate edition of Nintendo Direct, which revealed the best fighter we could have wished for! Therefore, this month's maze is its emblem in that game!
Do you have an idea for a maze you'd like to see? Leave a message on my talkpage or find me on the forums and send me a personal message, and your idea and name may be featured in a future episode!
How to play:
Copy the image into your favourite art program (like Paint, Photoshop, GIMP, etc.)
Click the line, pencil or brush tool and adjust the size as needed
Draw your line though the maze from start to finish
Zoom in and out as needed
Alternatively, print it out and use a pencil!
To view the answer, click here!
Where in the Marioverse is Carmen Sandiego?
HOW TO PLAY
Each issue, you will be given a case to solve and clues to use to help you find the solution! Use your Mario knowledge to crack the case!
You will begin each case at the scene of the crime, and you will be given three clues from passerby as to where the next hot spot is and what game it's from. Using your knowledge of Mario games and the Super Mario Wiki, figure out where the crook is and go track them down! There are four locations each round: the crime scene (1) at the start, two locations (2 and 3) with clues, and the hideout for the crook of the month (4). Answers for locations will be given with the corresponding round, for example, the clues from the crime scene will lead you to location 2, and once you open the spoiler bubbles for location 2, you will be given the correct answer. You can open the clues for each location in any order you'd like, but be careful! You may encounter an incorrect clue that could throw you off the case!
Clues offered will give you a hint either about the next location or the game it's in. Unlike a regular Carmen Sandiego game, you do not have to collect information about the crook you are tracking down.
Challenge round (optional):
-Find all locations and games correctly in two minutes or less
-Find all locations and games correctly without using the rest of the Wiki for help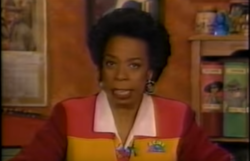 "Trouble in paradise, gumshoe. Carmen's hired some help to snatch the Smash Ball! Originally introduced in Super Smash Bros. Brawl, this powerful item allows a fighter to use their final Smash inflict devastating damage on their foes. The tradition of using it has kept up in the installments to follow, and now it wouldn't be Super Smash Bros. to have a game without it! We've managed to narrow down the culprits: a group of bitter Waluigi fans. It doesn't seem to be escalating to a hostage situation, but you can't be too careful. Hurry and save Smash!"
Crime Scene

The Crime

Track down the bitter fans who stole the Smash Ball!

CLUE 1

"Don't be afraid, this place isn't haunted anymore!"

CLUE 2

"Don't forget to water that plant."

CLUE 3

"I'm surprised that dog was caught so easily."
Location 2

CORRECT ANSWER

The Boneyard from Luigi's Mansion

CLUE 1

"Make sure you have a Koopa, here, yeah?"

CLUE 2

"There's quite a toll you need to pay to get through here."

CLUE 3

"U have to be good at this game to make it all the way here."
Location 3

CORRECT ANSWER

Follow That Shell! from New Super Mario Bros. U

CLUE 1

The forecast is predicting some flurries today...

CLUE 2

"Do you want to stomp a snowman?"

CLUE 3

"Cute aesthetic. Makes me want to grab my knitting needles!"
CASE CLOSED
HIDEOUT ANSWER: A Little Light Snowfall from Yoshi's Woolly World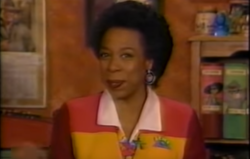 "Good work, gumshoe! We found the grumbling group caught in some wet, cold yarn, and they gave the Smash Ball back without much of a fight. The whole caper seems like something Waluigi would approve of. Hopefully Kirby and the others can keep this out of the wrong hands when Super Smash Bros. Ultimate launches in December!"
Quiz
Howdy 'Shroom readers, welcome to the Quiz! As you may have figured out from the name, this is a section where I quiz your Mario knowledge.
Nothing really happens in November that can justify an entire theme, so luckily we had a Smash direct to help out. And no, this edition of Quiz will not be another Smash Bros. themed one. Instead, we're going to be doing a Quiz around the main talking point of that direct, the Piranha Plant. Of course, this isn't going to be entirely around Piranha Plant, but the plenty of plants that have populated the Mario series. So enjoy!
Easy
Who is the first boss in Super Mario Galaxy?
What plant is a Pokey based off of?
What is the source of the Super Acorns in New Super Mario Bros. U?
Medium
What colour were the Piranha Plants in the original Super Mario Bros.?
What is the secret way to defeat Naval Piranha in Super Mario World 2: Yoshi's Island?
Who is the prince of the Beanish Kingdom?
Hard
In what golfing game do Pikmin have a cameo appearance in?
How do you trigger a Bomb Plant?
What creates the Plant Monster in the The Super Mario Bros. Super Show?
Answers:
Easy
Dino Piranha.
A cactus.
The Acorn Tree.
Medium
Green with yellow spots.
Land on the leftmost edge of its platform, and throw an egg at it before Kamek transforms it.
Prince Peasley.
Hard
Mario Golf: Toadstool Tour.
You have to tear its leaves out.
Dr. Toby's Super Plant Growth Formula.