The 'Shroom
:
Issue 139/Fun Stuff
From the Super Mario Wiki, the Mario encyclopedia
Jump to navigation
Jump to search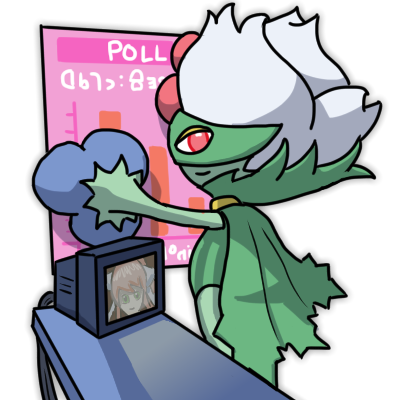 Staff Notes
Look mom, I made it!
Wow, it's honestly really exciting to be here. Ever since I joined the Wiki when I was nine (six years ago, in fact), I've felt pretty connected to this newsletter. All of these creative writers, putting out stories, games, art, info, all about some of their favorite subjects... Something about it just really spoke to me, and now I'm here, directing a team for it! I suppose in an odd way, it's almost like a dream come true.
In any case, hi! I'm Roserade, here to serve as your new Fun Stuff director! I'm mega-pumped to be working alongside these fellow staff members and writers, and I hope you feel the same sort of joy just reading The 'Shroom. It's truly a special thing, and represents our community in a beautiful way.
I hope you bear with me a bit in these first couple of months, as this is entirely new to me. But hey! If you want to start a new 'Shroom adventure alongside me, hop on over to the 'Shroom sign up page to learn more about the application process, and gain inspiration for a new section! There's ton of old Fun Stuff sections up for grabs, or you can certainly come up with an idea of your own. Hope to see your application soon, and for us to grow together going forward! Additionally, a huge thank you to The Pyro Guy (talk) for the portrait artwork! It looks incredible.
Thank you very much for the read, and enjoy this spooky October edition of Fun Stuff!
Section of the Month
Congratulations to FunkyK38 (talk) and Yoshi876 (talk) for their tie in first, and Lakituthequick (talk) for claiming third; and of course, thank you to everybody who voted!
FUN STUFF SECTION OF THE MONTH
Place
Section
Votes
%
Writer
1st
Where in the Marioverse is Carmen Sandiego?
11
39.29%
FunkyK38
1st
Quiz
11
39.29%
Yoshi876
3rd
It's aMAZEing
5
17.86%
Lakituthequick
---
Word Activities
---
BBQ Turtle brings some Koopaling chaos in celebration of Super Mario Bros. 3.
[read more]
Graphic Activities
---
Lakituthequick really has a bone to pick this month!
[read more]
Mind Games
---
Time to help E. Gadd and Luigi in this bootifully-written section!
[read more]
---
Spooky Scary 876's send quizzes down your spine...
[read more]
Anagrams
Written by: BBQ Turtle (talk)
Hello everyone, and welcome to October's edition of anagrams- and welcome to our new director, Roserade, too! I'm sure you'll be a great director! Anyway, this month is actually the 30th anniversary of Super Mario Bros. 3- and therefore the 30th anniversary of the Koopalings, so I've put together a bunch of anagrams themed around them. And as per usual, if you've got any ideas for themes or funny anagrams you've found, send them to me via my talk page or PM me on the forums- I'd really appreciate them. Anyway, onto the anagrams!
How it works...
Basically, this puzzle consists of solving the anagrams. Each month has a specific theme, which will give you a clue about what sort of words or phrases the anagrams will be. I've also included the boxes that the anagrams will fit into, so you'll be able to tell how many words it will solve to be and how many letters will be in each word, which should give you a hand too. You'll also notice that within each set of boxes, one of the squares are yellow. As you solve each anagram, note down the letter which appears in the yellow squares, and if you can solve all of the anagrams, you'll also get a bonus anagram to solve from completing all of the others. I've included the letter configuration for this one at the bottom too, just to give you an extra helping hand. Best of luck!
1. A SOAR IS FISHY
2. CROW RUN JAIL CON
3. ASPARAGUS REST
4. I AIM COG POLYMERS
5. DO UP A LOVING WOK
6. I PEEP KOI OAK TOO
7. PERILOUS WORD RAM
8. BURROW SIP IS FARMHOUSES
9. BOW OR INJURES
10. DARN GUZZLE A POND
Bonus Anagram:
Answers
Yoshi's Safari
Junior Clown Car
Superstar Saga
Rio Olympic Games
Ludwig von Koopa
Kootie Pie Koopa
Super Mario World
Super Smash Bros. for Wii U
Bowser Junior
Puzzle and Dragons
Bonus Anagram: Magic Wands
It's aMAZEing
Written by: Lakituthequick (talk)
Spooky scary skeletons send shivers down your spine...
Welcome to another scary episode of It's aMAZEing! We don't really celebrate Halloween that much in the land of Dutch, but this is the Internet! I can't avoid it! Thus this month's maze is Dry Bones' emblem! Spooky!
Do you have an idea for a maze you'd like to see? Leave a message on my talkpage or find me on the forums and send me a personal message, and your idea and name may be featured in a future episode!
How to play:
Copy the image into your favourite art program (like Paint, Photoshop, GIMP, etc.)
Click the line, pencil or brush tool and adjust the size as needed
Draw your line though the maze from start to finish
Zoom in and out as needed
Alternatively, print it out and use a pencil!
To view the answer, click here!
Where in the Marioverse is Carmen Sandiego?
HOW TO PLAY
Each issue, you will be given a case to solve and clues to use to help you find the solution! Use your Mario knowledge to crack the case!
You will begin each case at the scene of the crime, and you will be given three clues from passerby as to where the next hot spot is and what game it's from. Using your knowledge of Mario games and the Super Mario Wiki, figure out where the crook is and go track them down! There are four locations each round: the crime scene (1) at the start, two locations (2 and 3) with clues, and the hideout for the crook of the month (4). Answers for locations will be given with the corresponding round, for example, the clues from the crime scene will lead you to location 2, and once you open the spoiler bubbles for location 2, you will be given the correct answer. You can open the clues for each location in any order you'd like, but be careful! You may encounter an incorrect clue that could throw you off the case!
Clues offered will give you a hint either about the next location or the game it's in. Unlike a regular Carmen Sandiego game, you do not have to collect information about the crook you are tracking down.
Challenge round (optional):
-Find all locations and games correctly in two minutes or less
-Find all locations and games correctly without using the rest of the Wiki for help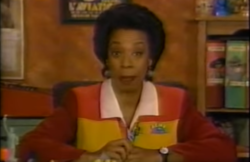 "Don't get spooky yet, gumshoe, we have a case for you to solve! Carmen has hired a band of Boos to continue her Mushroom Kingdom thievery, and they've started at the lab of Professor E. Gadd! That's right, those ghosts have made off with the Dual Scream and Gameboy Horror! These tools are core parts of the Luigi's Mansion series, and without them, E. Gadd and Luigi can't do their jobs to clear out the mansions and capture the ghosts! It's up to you to hunt those ghosts down and get the devices back! Get going!"
Crime Scene

The Crime

The Dual Scream and Gameboy Horror have been stolen by ghosts! Track them down!

CLUE 1

"Keep your personal items close, you don't want anything to get stolen!"

CLUE 2

"Sure you don't want a ride here? We have some nice dinosaurs that'll be happy to help."

CLUE 3

"This is a New game in the series!"
Location 2

CORRECT ANSWER

Bandit Valley from Yoshi's New Island

CLUE 1

"He asked for an escort through, to protect his cargo."

CLUE 2

"Need some ice water for your trip?"

CLUE 3

"Have you played the new Kong-tent yet?"
Location 3

CORRECT ANSWER

Guardians of the Oasis from Mario + Rabbids Kingdom Battle

CLUE 1

It seems to be some sort of ticket...

CLUE 2

"Hope you're ready for takeoff, going there."

CLUE 3

"Good place to hide something, where else would your things get lost so easily?"
CASE CLOSED
HIDEOUT ANSWER: Sunshine Airport from Mario Kart 8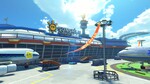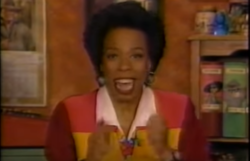 "Excellent work, gumshoe! Luigi accompanied us to the hideout and managed to vacuum up all the perps in his Poultergust! The Dual Scream and the Gameboy Horror have been safely returned to E. Gadd, and he's promised to start working on a device that could help you solve future crimes by Carmen! You've done it again, cadet, pat yourself on the back! Now you can go out and enjoy your Halloween!"
Quiz
Howdy 'Shroom readers, welcome to the Quiz!. As you may have figured out from the name, this is a section where I quiz your Mario knowledge.
As I'm sure you're more than aware, it is October this month, so here at The 'Shroom, we're celebrating Halloween. And as has been the tradition for the past few years that I have been doing the Quiz, that means that we will be doing spooky questions. So enjoy!
Easy
What Gamecube game was re-released for the Nintendo 3DS earlier this month?
What are the basic green ghosts in Luigi's Mansion: Dark Moon known as?
What popular Mario enemy can you transform into in the Ghostly Galaxy?
Medium
In what Mario Kart game did Dry Bones make its playable debut?
What is the spooky section in Super Mario Land 2: 6 Golden Coins called?
What happens if Yoshi spits a Boo Guy out instead of swallowing it?
Hard
Where do the fireballs that come from Puffy the Dolphin's attacks come from?
How many Blue spaces are there in Boo's Haunted Bash?
What item from Super Mario Party can't be used if the player is using the Peepa Bell?
Answers:
Easy
Luigi's Mansion.
Greenie.
A Boo.
Medium
Mario Kart DS.
Pumpkin Zone.
It rolls, defeating any enemy, until it comes in contact with a wall.
Hard
Their afros.
43.
Golden Drink.