Yoshi Daycare up ahead, how far you say? Well, I'll just say not here. OK? (Maybe it is. But probably not)
From the Super Mario Wiki, the Mario encyclopedia
Jump to navigation
Jump to search
(Redirected from The real one, and don't you dare give me the fake one like you have been!!!)
"The dinosaurs are extinct, but the Yoshi live on"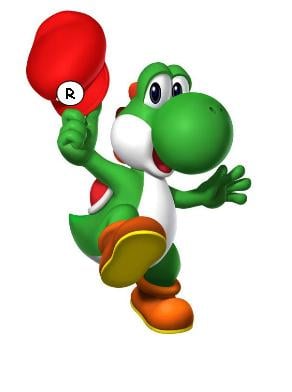 The real yoshi
Real Name: Ryan
Age: 12
Gender: Male
Favorite Game: Super Smash Bros. Melee
Game he is playing the most lately: Super Smash Bros. Brawl
Least favorite game: Trackmania
Favorite Character: .........
Least Favorite Character: Yoob ummm.... hello he eats Yoshi.
Consoles I own:Wii, DSI XL
State: Minnesota
Me
Top class in the field and over the bases.

Team Name: Lions
Stadium: Spy Court
Star Pitch: Roaring Ball
Star Swing: Beast Swing
Fielding/Running: Dive
Bats/Throws: Switch/Right

Stats
Pitch
4/10
Bat
6/10
Field
8/10
Run
7/10
Hi, I don't know if you were looking for Yoshi or if you just saw me chatting or you just typed something in randomly or if you saw everything and needed to see something new or if.............................Anyways, I'm a new user to the MarioWiki and I've been REALLY liking it too. I'm still in school and I like Mario. Me and my bro both enjoy this site and use it a lot. I don't own a lot of Nintendo consoles, but I do own a Nintendo Wii and a Nintendo Dual-Screen Eye Xtra-Large. But I have played on every one of their consoles NES SNES N64 GB GBA GBC NDS Wii 3DS etc.

Lots of

, but one is Real

This is what I normally put after my comments. At the moment my two favorite games are Super Mario 64 DS and Super Smash Bros. Melee.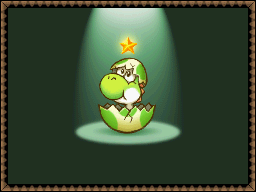 awwwwwwwwwwwwwwwwwwwwwwww! I could just eat him up!
DANCE

YEAH! Turn it up dance time videos HERE![[1]][[2]]
I'll download more later.
parodies


"Bob, do you accept this fire to be your wife?" "I do." You may kiss the bride! KAAAAAAAABOOOOOOOOOOOOOM!!!!!!!!!!!!!!!!!!!!!!!!!!!!!!!!!!!!!!!!!!!!!!!!!!!
PS. I feel bad for all the people who were dumb enough to attend the wedding.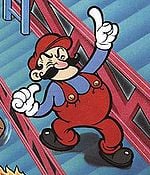 Mario? Clean up your face! We have a date tonight! said Peach.
Mario:Hey! Luigi, give that back!
Luigi:ME? uhhhhh...no. What troph-I mean thing. Heh! Heh!

Get a life!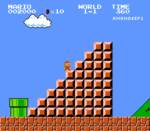 Mario:Oh yea! check out my skills,Bowser
Bowser: Don't tell him I did that!

Me: Mario, is this a NORMAL dinner to you?
Mario: Quite frankly, yes.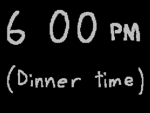 My Games
These are the games I own and my ratings on them.

Wii Sports: A good beginner game but, as you go further in to games it gets very boring. 3/10
Wii Sports Resort: A litter better than Wii Sports, anyways the same description for Wii Sports. 4/10
New Super Mario Bros. Wii: A great, fun game for both n00bs and pros. 8/10
Mario Super Sluggers: An addicting game, once you like it you'll play it for a long while. 8/10
Little League baseball 2008 and 9: An OK game, gets boring after awhile. 5/10
Lego Indiana Jones:The Original Adventures: An OK game, more fun multiplayer. 6/10
PAC-Man Namco Museum Megamix: A good overall game with old and new Namco games. 6/10
Super Mario All-Stars 25th Anniversary Edition A blast from the past! Tough. 6/10
Trackmania: Horrible. 0/10
Major League Baseball 2K11: Hard, but fun 5/10
Just Dance 3: Have yet to play.
MLB Tour 2005: (Gamecube) Fun, confusing controls. 5/10
The Legend of Zelda The Skyward sword: Great game, but too much talking eats up time. 7/10
Super Mario Galaxy 2: AWESOME! You can't stop! 9/10
Super Smash Bros. Melee Awesome intro, and great game. It's better than Brawl, and Brawl is GREAT too! 9.5/10
DS games coming soon!
Mission Successful
I like to randomly hand out missions if you are one of them who did one sign your name in my talk page and I'll add it here!
The Random Stuff Shop

$9.99

$39.99

$5.99

$9.99

$9.99

9.99

$14.99

$19.99

$24.99
$14.99

FREE

FREE

FREE
File:Ani 1turtle2.gif $4.99
File:Nonstopper II NSMB.gif $4.99

$9.99

$4.99

$4.99

$79.99

$2.99

$14.99

$3.99

$29.99
File:Bloober.gif $19.99

$19.99
File:Ani smb1cheepr.gif $4.99
File:Lakitulol.gif $9.99
File:Toadlol.gif $19.99

$9.99

$19.99
Glitch Finder
Are you a glitch finder? If you are then you'll like me, a few days ago I discovered A glitch in Super Mario Sixty-Four Dual Screen if you have the Big Bob-omb follow you to the edge of the ring then hang off of it he will walk around the character and step out of the ring he will jump back up and accuse the player of throwing him out. You can see it in Super Mario 64 DS/Glitches
My buddies!!
User:Super Spike Why wouldn't I befriend my brother?
User:Meeper Goodbye Meeper, Bower junior, Fudgy, and Pie12
User:YoshiKong You are a great friend!
User:Smb1 you're a cool guy!
User:Yoshidude99A Yoshi fan yay!
The real yoshi's Userbox Tower
This user loves...YOSHI!!!!!

This user thinks Luigi is WAY better than Mario

This user's brother is a bomb of almost everything imaginable

This user wonders why Bowser doesn't just eat Mario already
This user thinks there should be a "Yoshi Cafe" for all those hungry Yoshi

This user thinks it's sad how weak his favorite Koopaling is File:Larry.png
phew! Close one!
| | |
| --- | --- |
| 30px | This user is friends with Matik20002. |
YDMC
Someone has crushed a Yoshi when there was peace and no war (Luckily he had more than one life). So the YDMC (Yoshi Detectives in Murder Crimes) decided to fint out how did it. we have the suspects here:

I only live in Whomp's Fortress and I saw no Yoshi come by.
File:Super Whomp.PNG I agree with the thwomp! I have a great spot next to the King
File:Sum64dstoxbox.PNG CRUSH THE YOSHI? I'LL DO IT, I'LL DO IT! Oh, did I crush him?
Yoshi defendant: I don't remember where I was but I jumped into a painting. I had a view of the sky and out of nowhere I was CRUSHED!!!
Who did it? If you guess it right you'll be nominated to more cases to be the winner good luck! give me your answer on my talk page, bye! (P.S. Tell me why the culprit is the culprit and why the rest are not! =) )
Revenge

He is getting revenge on me, I told him to get a life.