The 'Shroom
:
Issue XXXI/Art & Music
From the Super Mario Wiki, the Mario encyclopedia
Jump to navigation
Jump to search
Director's Notes
Hello Everybody! This is YellowYoshi127 (talk). Now a few of you may be wondering 'Where is SMB?', SMB is busy, so I took over! Don't worry It's only for this month, you'll have him back next month. Apologies to some of our writers for the confusion, but you have all adjusted very well.
Pie Shroom is on holiday, so I have taken her job this month.
We only have one position left, Music Factoid, so check that out for a job.
P.Trainer Has not handed in his section, but has discussed it with SPMB and gave a reason so he will not get a warning.
Thanks to Tucayo for another great 'Shroom.
Boxart
Hi everybody sorry i'm late! Today (well really this issues) boxart of the month isss: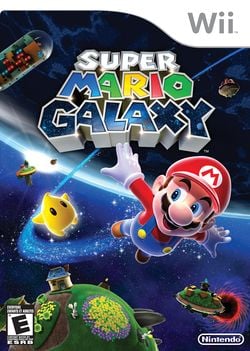 DA DA DA DA DA DA DAAAAAAAA It has to be Super Mario Galaxy everybody knew it would be at some point and how better to do my first issue with a picture of Mario zooming through the stars THANKS ALL! by Joseph363 (talk)
Character Artwork
by YellowYoshi127 (talk)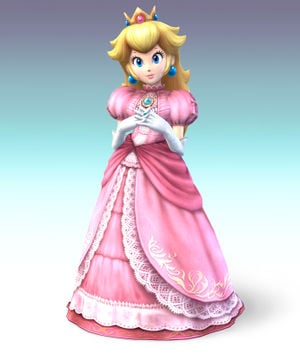 One for the Mario Gals fans! This is a great picture, mainly because of attention to detail like the DK one last week, the dress is extremely detailed. Bit pink, but who cares...
Screenshot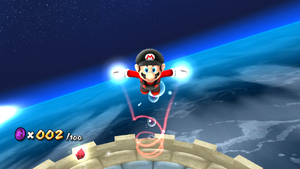 What a Pic! A Screenshot of Flying Mario (Black/Red), jumping of the platform in space. Nintendo took the Picture of the Screenshot. The screenshot shows the graphics of the game, very good graphics too.
Random Pic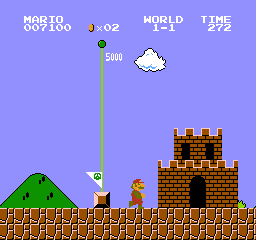 This is a picture of Mario sliding down a pole in SMB. (Not the co-director, the game, stupid)
Sketch
by Yoshi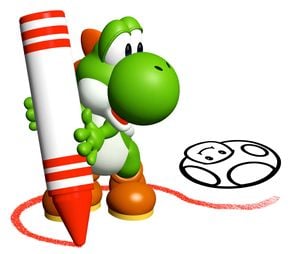 Because Pie Shroom is away, i had to fill in but of course, No Scanner..... but Yoshi kindly volunteered and produced a ..... nice picture....
Photoshopped
by YellowYoshi127 (talk)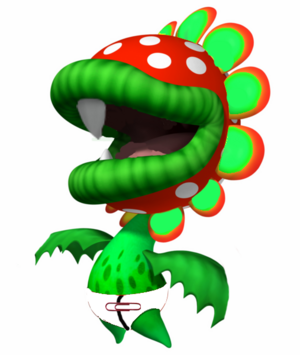 Since Pie Shroom is away, I've taken over again. This is Baby Petey Piranha, the baby form of Petey. I made it in Photoshop. Differences to Petey Piranha;
Hasn't got yellow in his petals yet.
Only two teeth
Wearing a Nappy.
Music
By P. Trainer (talk) Not recieved...
Sprite of the Month
by Fire Kirby (talk)