The 'Shroom:Issue XXX/Art & Music
From the Super Mario Wiki, the Mario encyclopedia
Jump to navigation
Jump to search
Directors' Notes
Hello everybody! This is Super Mario Bros., or should I say, Super Paper Mario Bros.! As you can see, this is the Special Issue, so we have a couple of guests writing for The 'Shroom in general. We have a few guest artists for the Music & Artwork Team as well, so I hope you really enjoy our work, as well as the work of all of the other users writing for The 'Shroom. A couple of notes: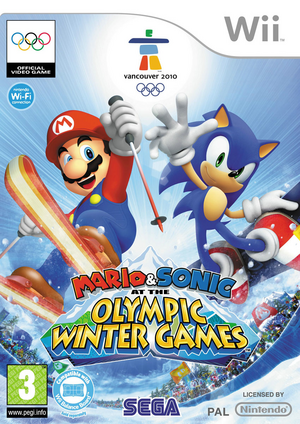 I chose this because it is one of the best Wii box-arts and very eyecatching.
Character Artwork of the Month (YellowYoshi127)

With all the new Mario & Sonic at the Winter Olympic Games artwork out, I decided to use one of them. But, so many to choose from! In the end I chose the DK one because I liked the detail to fur and the quality.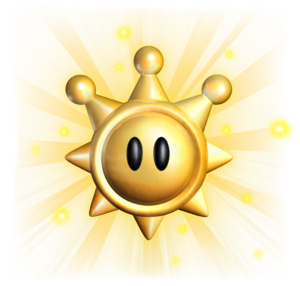 This is one of the Shine Sprites from Super Mario Sunshine.
[1] Everybody must love the Toad Brigade and their music. The Toad Brigade are supposed to help you by saying pointless info like 'there are no coins in the water' just in case you are too stupid to notice. Their music is very jolly and quite nice to hear.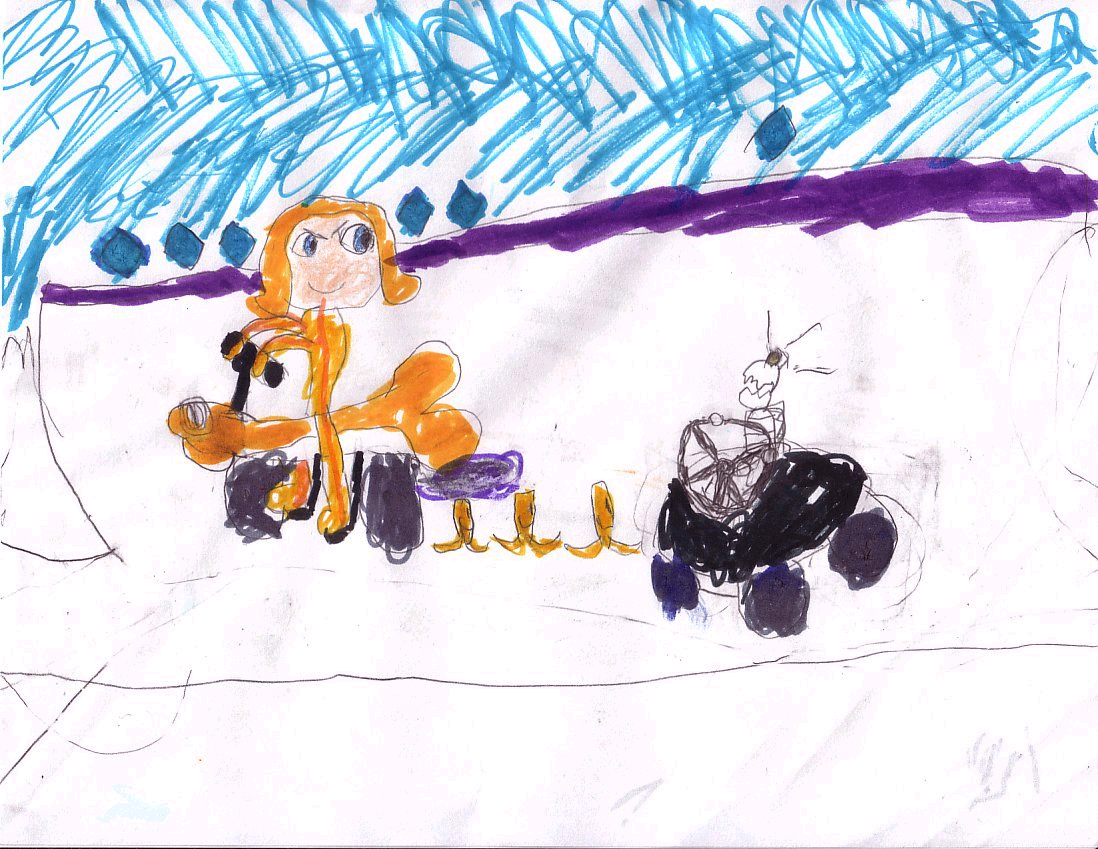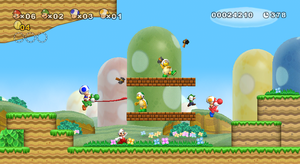 This is one of the best scenes from New Super Mario Bros. Wii, as it shows lots of the new things in it like Yoshis, 4 players and Toads.
Soundtrack of the Month (P. Trainer)
[2] I chose The Ultimate Show for the first Soundtrack of the Month. From ''Super Paper Mario'', it is the music from the final mandatory boss, Super Dimentio. I chose it because it's small, quiet intro branching off into an awesome combination of Dimentio's, Mr. L's, and Brobot's themes.
Sprite of the Month (Fire Kirby)


This is a sprite of Yoshi and Mario in Super Mario World while completing a level.
SMB: This is my little sister, Zeldagirl's, work. This will be her last contribution to the Super Mario Wiki, as she is officially retiring. Here are some special sketches for this issue: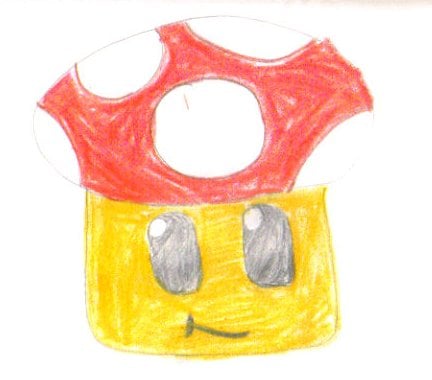 This drawing is of a Mushroom.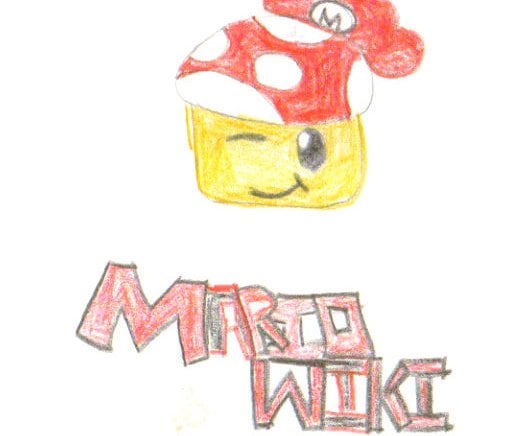 This drawing is of a Mushroom wearing Mario's cap with the workds "Super Mario Wiki" below it.