The 'Shroom:Issue LXXXI/Fun Stuff
From the Super Mario Wiki, the Mario encyclopedia
Jump to navigation
Jump to search
Director's Notes
Merry Christmas, everyone! We have a new writer this month: Chuck Ballymoo (talk) will be writing Guess Who! beginning this month.
November's Section of the Month was Marshal Dan Troop (talk)'s Trivia, with fourteen votes. Megadardery (talk)'s Mind Bogglers came in second with thirteen votes, and Palkia47 (talk)'s Word Search came in third with seven.
Find the Differences
Merry Christmas, and a happy new section.
Original Image: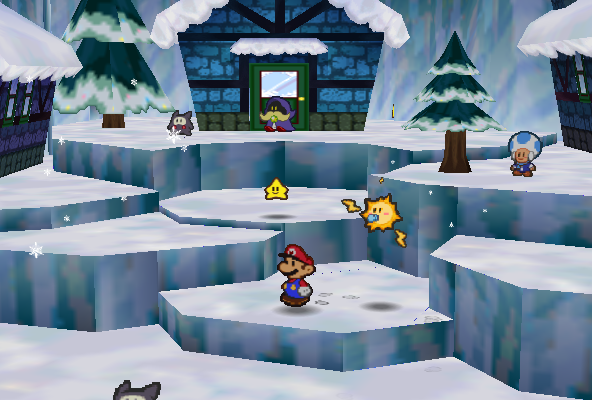 Edited Image: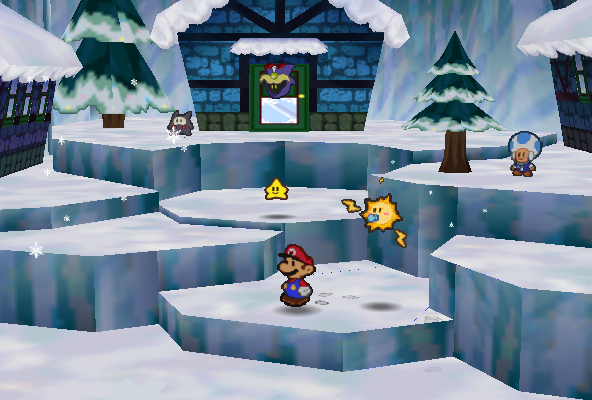 Mystery Images
HI, readers! I'm your pine-scented Co-director, Tucayo, here with the second-to-last Mystery Images! *muppet arms* Anyway, as last in last issue, I will be relieving another of my favorite sections from the past 65 issues. This time it's none other than the Mystery Images from Issue L, the first time I had more than five images for you to guess, and an issue in which I celebrated my third year as writer of The 'Shroom. Have fun.

Guess Who!
By Chuck Ballymoo (talk)
I am fluffy.
I helped Mario hide in plain sight.
I am a sculptor.
I live in a kingdom.
I appeared in only one game.
Can you guess who I am before clicking here?
Garro
Mind Bogglers
By Megadardery (talk)
Happy Christmas! Santa Claus is going to grant you all your wishes, if you find all his hats. He missed 7. Can you find them?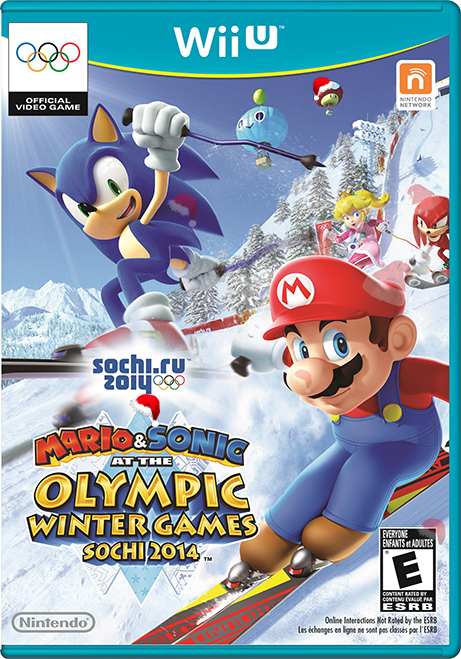 Hiding Koopa
By General bob-omb (talk)
Merry Christmas! (or that is what I would say if it were Christmas...) and nothing says Christmas like cutthroat competition for a shiny disc of (pixilated) metal! Just kidding, the Olympics are much more than that and so is Christmas. So enjoy your family, have fun exchanging gifts, and remember the birth of Jesus Christ. Also, have a Happy New Year!... when it comes.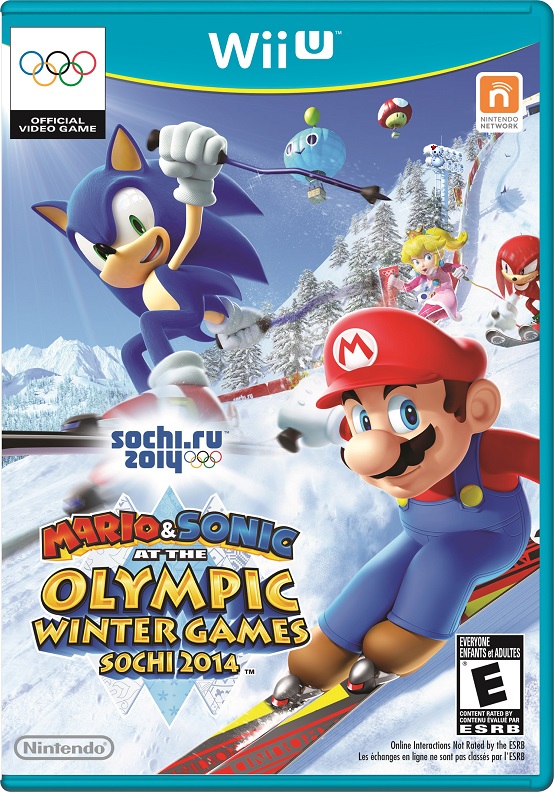 Crossword
By Paper Yoshi (talk)
Hello, everyone, and welcome to 2013's last issue of Crossword!! Winter officially starts in the Northern Hemisphere in a couple of days, and, in order to celebrate that, this month's puzzle will be winter-themed!! Here it is:
| No. | Across | No. | Down |
| --- | --- | --- | --- |
| 3 | Second snow-based course in Super Mario 64 and its remake (_________ Land) | 1 | Host city of the first Winter Olympic Games featured in the Mario & Sonic series |
| 5 | A rare sub-species of Hammer Bro. that throw Ice Balls instead of Hammers | 2 | Competitor penguin raced once during the events of Super Mario 64 |
| 9 | Freezing item from the Mario Strikers series | 4 | Ice World in New Super Mario Bros. 2 and New Super Mario Bros. U |
| 10 | One of the two new power-ups from New Super Mario Bros. Wii | 6 | Ice-themed race course from Mario Kart 64, Mario Kart: Double Dash!! and Mario Kart Wii (_______ Land) |
| 11 | Boss who appears in the icy half of Freezeflame Galaxy | 7 | Icy city found by Mario & Co. during the events of Paper Mario |
| | | 8 | One of the Duel Mode partners from Mario Party 3 |
Click here for freezing answers!
Word Search
Hello everyone! :]
As the Year of Luigi (at least for 2013) comes to a close, it's time for us to celebrate by doing a Year of Luigi word search! This word search is compiled of various powers, weapons, or items that Luigi has had throughout his 30-year... life? Oh well, I hope you enjoy! Happy Year of Luigi and a Merry Luigimas to you all!