The 'Shroom:Issue 144/Staff Notes
From the Super Mario Wiki, the Mario encyclopedia
Jump to navigation
Jump to search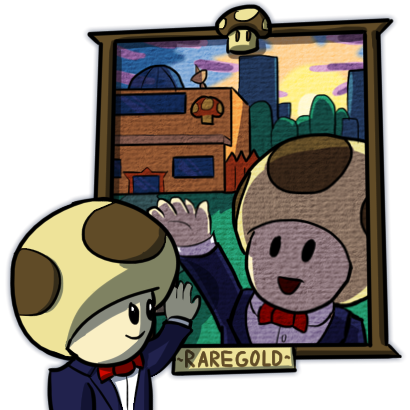 Hello, again Dear Readers. Another month, another issue of the 'Shroom. The work just never ends, huh? This past month has been a good one. We have several projects underway that hopefully will be finished up soon. I would also like to thank Edofenrir for his work as Social Media Manager. The first round of posts was very creative. I hope you all enjoy this issue and to our readers: if you have ever wanted to write for the 'Shroom there is no better time than the present just check out the Sign Up page. We are always happy to have new writers and new sections! I'll see you all again in April and hopefully, I won't be making a fool out of myself then.
—Raregold, Director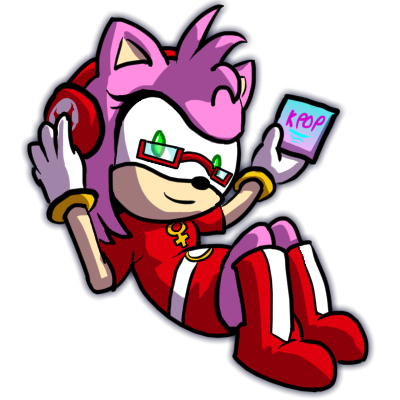 Happy Spring Readers! I hope everyone has enjoyed the warmth, the blooming of flowers, and the sudden shift of time that this incoming Season has brought with it. I would like to thank everyone for working hard this month! Thank you to our readers for continuing to stay faithful to our monthly newsletter. I'm also happy to see that we have two new sections to join our newsletter. Thank you both so much for joining! Please check out Lord Bowser's Super Smash Brothers Photo Competition he worked hard on this competition and it's worth checking out the many cool nomination pictures found there. Please vote and support! Oh and please don't forget to vote for Superchao's Speed Mayhem as well! Before I get back to my KPOP tunes, please check the issue that we've worked hard on and don't forget to vote!
—MsRetroGeek, Sub-Director
Staff Section of the Month for February 2019
STAFF-VOTED SECTION OF THE MONTH
Place
Section
Writer
Reasoning
1st
Anton's Half-Baked Reviews
Hypnotoad (talk)
Anton's review section has been consistently of good quality, and this month's examination of macaroons and various french snacks is no exception. At this point, he's essentially running a food blog inside the 'Shroom.
2nd
Mach Speed Mayhem
Superchao (talk)
This look at Mr. EAD reflects a good balance of detailed coverage and extensive coverage that's encouraging to see in a historical analysis section. With topics as diverse as an obscure 64DD appearance, the mechanics and story of the Great Star, and appearances in the F-Zero anime and Super Smash Bros., the section provides a full overview of Mr. EAD's history which leaves nothing out, but each point is explored in sufficient detail so as to feel like more than a simple list of appearances.
3rd
Selling Out
Raregold (talk)
It's nice to see this section celebrating Hooded Pitohui's Shop Scout section and referencing how the section ended. It makes for a little bit of cross-section continuity, which is something we don't see often.
4th
Interview
Superchao (talk)
The synergy Perch and Roserade developed over the course of the interview is solid, and we feel like they struck a perfect balance of give and take, with both the stories that were told and the jokes that were cracked. While all of the Interviews are great, we feel like this one really stands out for the energy Perch and Roserade brought to the table.
Congratulations to all of our writers for their amazing work!