User:TabuuandPeach
From the Super Mario Wiki, the Mario encyclopedia
Not to be confused by This guy or Tabuu and Princess Peach, the 2 Characters im named after. Note: this isn't TabuuandPeach, this is his father he died of a Heart Attack yesterday. Im back, but a few days late, the reson im late is because the flights to Jerusalem kept on getting cancelled. If you are wondering I live in Jerusalem. Sorry for any Inconvenience during the that time. My "Father" said I died of a heart attack. But that was a lie. Here's the proff im around see my Miiverse profile: https://miiverse.nintendo.net/users/megalodon966 and my "Father" is actually my grandfather, here's his Miiverse profile: https://miiverse.nintendo.net/users/worldwarII
Hello!
Im originally from the SmashWiki, I hope you have a great time! I love Super Mario Maker.
==My favorite characters==

Princess Peach, Luigi, and Ike.
My least favorite characters
Mario, Rosalina, Metal Mario, and Pink Gold Peach.

My Miiverse Profiles
See https://miiverse.nintendo.net/users/megalodon966 and https://miiverse.nintendo.net/users/YeahAngelandGod for more info.
Warning! The triva has major spoilers, so read at your own risk!
Trivia
Thought Samus Aran was a guy, not a girl.
Still thinks Starlow is a guy, not a girl.
Has 2 Characters that is my tied for the best in the world, Princess Peach and Luigi.
Thinks that Mario's and Luigi's last name is Perillo after Mario Perillo a.k.a. "Mr. Italy".
Thinks Princess Peach's original name "Princess Toadstool" is horrible, and is happy with her current name.
Doesn't like Mario, but loves Dr. Mario.
Thinks Bowser isn't evil but his son, Bowser Jr. is.
Suggests that Dr. Mario's full name is: Dr. Mario Perillo.
My Miiverse post that would be deleted
https://miiverse.nintendo.net/posts/AYMHAAACAAADVHk_9iPRLQ 'Cuz it has 3 Princess Peaches that normally should be deleted, I made it my favourite post to avoid that.
Funny Wikipedia articles
My favorite scientists
Edwin Hubble
Stephen Hawking
Albert Einstein
George Smoot
Roger Penrose
Super Princess Peach and Daisy Enemy: TabuuandMasterCore
          HP:99999999999
           Powers and abilities: can transform into Tabuu, Master Core, and Giga Bowser for the rest of the battle.
           Weakness: None.
           Power: same as the Porky Statue.
           Item Drops: None.
           Rare Item Drops: None.
           Internal ID:

Species: Half Human Half Angel
False warnings on this wiki
"Somehow these Administrators and B'Crats has misinterpreted Samuel A.k.a. TabuuandMasterCore on this Wiki! Eh wot? That is thy worst I have seen here from Heaven. I shalt keep my eye on thy reports and keep them at bay. My thoughts on this Wiki. Here we go: "They have trying to get Samuel (TabuuandMasterCore) our greatest edition giving him false warnings to get him banned. He is trying his best to put those images on his Userpage and warned him and gave him a Final Warning. That's thy worst insult to him! He is trying to do that on his user page, not thy Mainspace of thy Mario Wiki on his Wii U but cannot put it there." That's my son's reply on the Mario Wiki"- God & Jesus, The Heavenly Newspaper only available in heaven.
Yes I should get it down from a Warning to a Reminder, Final Warning to a Warning.
"Wot?! you can't repeal thy Warnings and Remiders from thy B'Crats and thy Admins on thy Mario Wiki. I have seen worse. Fer that poor fella you cannot appeal I think thy developer of thy Mario Wiki and get to thy bottom of THIS!" - God enraged by the appealing for Remiders, Warnings and Last Warnings. The Heavenly Newspaper only available in heaven.
Smash Wiki
I have Reminders that they are wanting to get me Banned. Status: banned by this guy, http://www.ssbwiki.com/User:Serpent_King
my living place
I used to live in The United States. I moved to the Capital of Israel, Jerusalem. So if you live back in the states NO Friend requests on the wiki. (People who has lives in the United States and had an account more than a year is exempt from this) anybody else, feel free, even if ya moved away from the U.S.A. you are welcome to be friends! P.s. I brought all of my games and systems to Israel and still works, on my Miiverse profile it's saying I still live in the United States, whitch is not true. here's the link: https://miiverse.nintendo.net/users/megalodon966 Note: My NTSC systems still work in the PAL regions. I lived in the United States from 6/5/2001 (My birthdate) until 2/1/2016. I lived in Israel from 2/2/2016 to present day.
Worst thing
I definitely do not want this, but I'll put it on other users talk pages!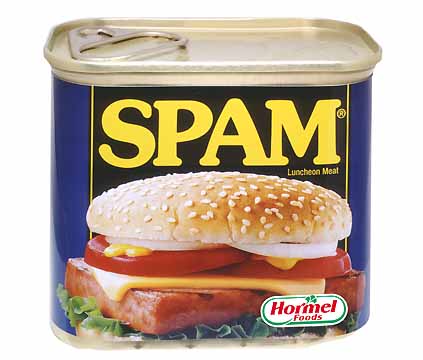 Thy greatest images!
My Amiibo collection
That's a ton of Amiibos!
Music!