The 'Shroom:Issue 64/Director's Notes
From the Super Mario Wiki, the Mario encyclopedia
Jump to navigation
Jump to search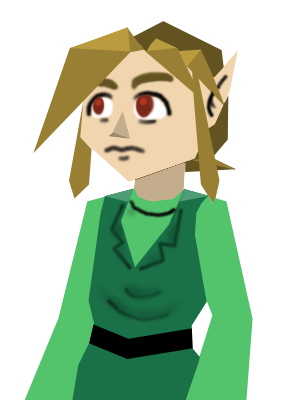 Hello everybody, welcome to Issue64 of The 'Shroom! There is a lot for me to share this month, so I will go ahead.
The theme for Issue 64 is the Nintendo 64. The staff originally planned on having a Special Issue in July as a Summer Special Issue, and the fact that the numbers ran like that made it an extremely good idea to hold it in July. So when you look at the backgrounds, and some of the sections, keep in mind the theme. Those who wrote sections were not required to follow the Nintendo 64 theme, but it was suggested.
One of the first things you might notice is that our Front Page looks different than from how it normally looks. And this is because we have had a layout makeover. Crocodile Dippy (talk) and Twentytwofiftyseven (talk) worked extensively on making a general design, writing out the code for it, and making it look really nice. Crocodile Dippy also made our calendar look much nicer, and Master Crash (talk) contributed the vertical side banners to the new Front Page. In addition to the Front Page, the About page received a revamp from Crocodile Dippy. These changes are permanent and will remain with The 'Shroom for a while.
Another thing you might notice is that there is a new Sub-team called "Critic Corner" and that several sections have "vanished" from the Main Team sections. Simply put, the new sub-team is designed to hold our review and opinion sections. The Director of this team is none other than Crocodile Dippy, who has also been actively working on making this idea work in time for this issue. His old Affiliates Manager position will be abolished; there is not much that can be done on that front at this moment, and anything that can be done with affiliates can be managed by the entire Core Staff itself. So if you are looking to review something or are interested in voicing your opinions in this publication, Crocodile Dippy is the man to contact now.
The 'Shroom has a new Facebook page. This change is not very new, however, it has gone unannounced and the Front Page was not updated when this happened. However, now it has been, so the new and updated Facebook page for the paper is available now. If you would like to check out the new page, go here and like us!
We also have some pretty neat changes that are for this issue only. The Main Team, staff sections, and special sections received a special background, and all five sub-teams received their own unique special backgrounds as well. Who might the individual that is responsible for this be, you ask? If you thought Edornofer, then you guessed incorrectly! The man behind this is Edofenrir (talk), who was also behind much of the artwork for this issue as well.
Please be sure to check out our Feedback Survey that Tucayo (talk) set up for us! I am certain that we can get a very decent amount of responses this month. Remember that you as the reader can help make decisions for the paper, if you want to take a few minutes to complete that survey.
We also have thirteen Special Sections this month. Please be sure to look through each of them and give them a read! The guest writers put a lot of effort into their sections and produced some very great work and covered some pretty unique topics.
The Poll Committee Chairperson Election has ended, and Crocodile Dippy has won! He will be the new Chairperson of the Poll Selection Committee, and Master Crash will be the new vice-Chairman. Congratulations to both for their victory! I know that they will be able to do the job well and that they will be able to fix up the Committee and the Poll process! Please check out what the Chairperson-elect has to say about his victory here.
Also, thank you for the Super Special Shroom Sixtyfour Sippin' Sensation, Uniju :D (talk)! Where would we be without Sippin' Time?
I would like to close with this: I would like to thank, on behalf of The 'Shroom as well as on my own behalf, everybody that made this Special Issue possible. The Core Staff members, the special guest writers, the regular writers, those who contribute artwork and banners and backgrounds and other nice things that make this issue what it is... Thank you all. Special Issues like this always take time and thoughts to plan out, and everybody involved did superbly at doing their part. I think this could very well be one of the most immaculate 'Shroom issues of all time.
I hope that you enjoy everything that is in this issue, the guest sections and the surprises and all! I hope to see you all next month on August 18th, 2012 when Issue LXV (back to Roman numerals) comes out!
Until next month,
Sub-Director's notes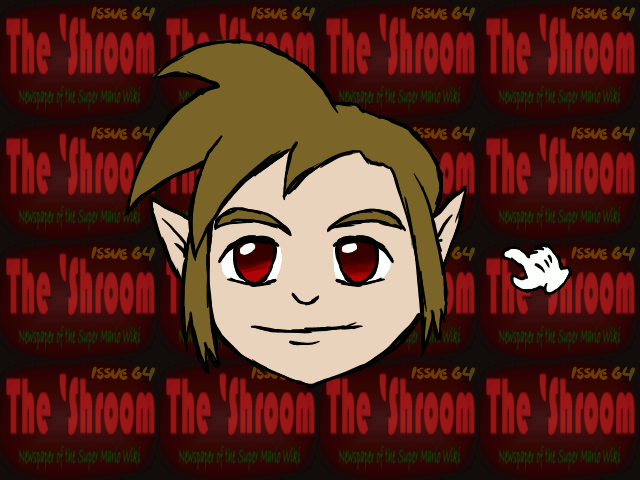 Press START to read!
Activity Announcements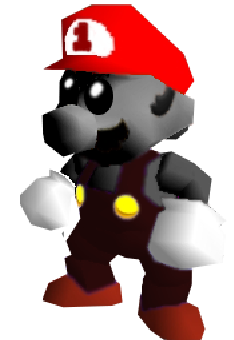 Well, if it isn't my favourite readers, welcome to another Activity Announcements with your Activity Director, Marioguy1. You must be wondering why I am dressed so lavishly today. Well, I, in tandem with the rest of the Core 'Shroom Staff, am pleased to bring you the special issue that you have been waiting for. Special Issue LXIV, or Special Issue 64. In this issue, we take a trip back to the retro age, with the beginning of Paper Mario, 3D Mario and a whole slew of great games. We have a ton of special features for you, including many bonus sections, a Super Mario 64 travel guide written by the Core 'Shroom Staff and the introduction of the new Review Sub-team (not to mention this awesome new funky background). Be sure to give this issue a read, it's really a blast from the past.
Corny puns aside, we also have the new Feedback Survey. The link to that can be found on The 'Shroom main page, as well as probably in SMB's Director Notes up at the top of this page. Please take a moment or two to fill out the survey, you are doing The 'Shroom a great service when you do, and we do take every answer into consideration when deciding the future of the paper.
On another note, the Poll Committee Chairperson Election was a brazen success. Our candidate debate went over well, despite Toad85's unfortunate disappearance, and I would like to congratulate Crocodile Dippy on his victory. I'm sure he will make an excellent director and I hope to see the Committee flourish under him.
Now, I must bow out on the activity front for the month, because this month we have the MarioWiki's seventh anniversary. Wow, that's fun to say. Anyways, be sure to check out the anniversary ceremonies, on August 13th, the Awards Committee has been working for six months on this and I am sure it will be perfect. Be sure to congratulate Tucayo, the 'Shroom Awards Director, he'll be hosting our awards ceremony (very well, I may add).
But don't worry, I haven't forgotten the spotlight. Call me unimaginative, but this month, I think we're going to go with Super Mario 64, the game of honour, as the Spotlight game. So improve those course articles, fill out those articles on the incredibly aptly-named bosses and generally improve coverage on Super Mario 64. Thanks for reading, and be sure to check out the barrel o' fun we have planned for you.