The 'Shroom
:
Issue 175/Trick-Or-Treating With The 'Shroom/Goombuigi
From the Super Mario Wiki, the Mario encyclopedia
Jump to navigation
Jump to search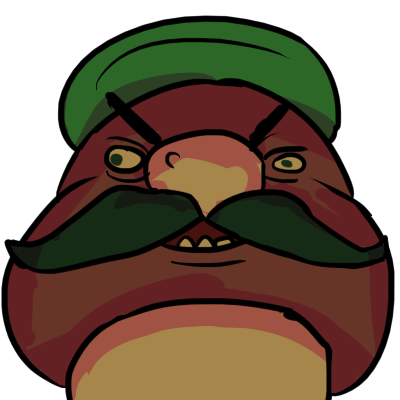 Heya, I'm Goombuigi! You know, the Goomba with the green hat (not the blue one, that's Goombario - we're unrelated, by the way). I've been around these parts for a year and a half now.
I currently write two sections for The 'Shroom, Picross and Super Mario Maker Showcase. Picross is about, well, picross, and Super Mario Maker Showcase is about showcasing levels from Super Mario Maker 2. Quite self-explanatory. I've written for The 'Shroom since April 2020, not long after I arrived here, yet it still feels like yesterday.
And now for the greatest part - the candy! In partnership with Professor E. Gadd, I present to you, the Luigi Candy! It's dedicated to Luigi, for this year marks 20 years since his very first standalone adventure! (And no, Mario is Missing does not count. Neither does Luigi's Hammer Toss.) Now, what does this candy actually do? Let me demonstrate.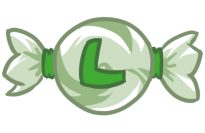 CANDY OBTAINED: LUIGI CANDY!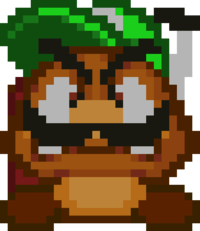 Ta-da! Now, you can definitely call me "the Luigi-fied Goomba"! Not only does the Luigi Candy make you look much more stylish, but it also equips you with the world-acclaimed Poltergust G-00! This candy is perfectly suitable for recreating the adventures of your favorite green plumber, or as a costume for Halloween, or even if you're into ghostbusting. There are a variety of uses for this candy.