The 'Shroom:Issue 158/Critic Corner
From the Super Mario Wiki, the Mario encyclopedia
Jump to navigation
Jump to search

Director's Notes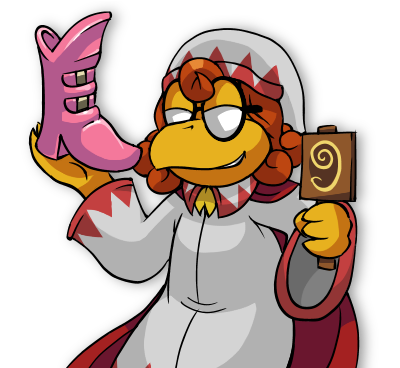 They say April showers bring May flowers, but our bounty this month is a bunch of sections to read!
Thank you all again for making Half-Baked Reviews Critic Corner's Section of the Month!! Be sure to give your love to all of our sections here, and give a shout out to our writers whether in chat or in their forum threads dedicated to their sections. Be sure to vote vote vote!
To reiterate from last month, we've decided to implement in Critic Corner something similar to News Flush over in Fake News, where no formal sign-up application process is required for one-time or limited sections. From now on if you just want to send in a single review for something you just read, watched played, tried, whatever, you just have to send me your review privately either to me directly in chat, or in a message to me on the forum at least one week before each 'Shroom is to be released! There's no commitment or obligation to provide a full monthly section (although you absolutely can shift it into one if you so choose), just send us your thoughts on a thing and we'll feature it here! If you have any questions or curiosities about this, please feel free to ask!
Additionally, awards season is now upon us! To begin preparations for the Mario Awards XIV and our wiki's Anniversary events, the Awards Board has opened up on the forum. Please check it out!
As always, if you would like to help Critic Corner, we always have openings for more writers! You are free to write for sections such as Character Review and Movie Review, or really anything you'd like to do! There's no pressure to have a huge section; they can be shorter and concise! The application process is very simple, starting with reading the Sign Up page, and sending your application to Ninja Squid, our Stats Manager on the forum. Any idea you have is welcome, and if you have any questions or need help signing up, please feel free to reach out to myself or other 'Shroom peeps!
Section of the Month
---
'Shroom FM
Written by: MrConcreteDonkey (talk)
Welcome back to 'Shroom FM! Remember April? Sure you do! Here's some albums that happened then.
APRIL 2020
FIONA APPLE - FETCH THE BOLT CUTTERS
My immediate first impression of this album was that it didn't feel like it was from 2020. It gave off a very '90s vibe to me that I can't really put into words, though that might be down to the fact that that's the decade I mostly associate Fiona Apple with. Not to say it felt dated, either, it actually felt pretty refreshing. "Fetch the Bolt Cutters" as a title promises a lot, like a DVD with "UNCENSORED!" or "TOO HOT FOR TV!!" in the title, but unlike that sort of thing it delivers really well on this, with sharp, deeply personal and often jarring lyricism. Musically there's a lot of interesting time signatures and really cool use of non-conventional instruments. A few tracks don't work too well for me, especially near the end, but in general this is an excellently crafted and powerful album.
Best tracks
Shameika, Newspaper, Fetch the Bolt Cutters, Cosmonauts
CAR SEAT HEADREST - MAKING A DOOR LESS OPEN
I went into this with less-than-stellar expectations. 'Hollywood' was the only track I'd heard before listening to the album, and... yeah, it's bad. It's as bad as everyone says it is. Why Will Toledo thinks it's important "Hollywood makes [him] wanna puke", we'll never know, as he rattles off the most tepid criticism of an industry where there's a lot to criticise! In general, there's quite a mixed bag of tracks here, and quite a lot of experimentation that doesn't quite work. 'Hollywood' isn't the only complete dud, 'Hymn (Remix)' follows it and is just as bad; but there's actually a few good tracks. 'Deadlines (Thoughful)' is a very fresh electronic track, and 'Can't Cool Me Down' puts a bunch of different elements together really well. But on the whole, most of the material here feels really bland, and disappointing from a band who can do a lot better.
Best Tracks
Can't Cool Me Down, Deadlines (Thoughtful), There Must Be More Than Blood
LAURA MARLING - SONG FOR OUR DAUGHTER
Inspired by Maya Angelou's Letter to My Daughter, each of the tracks here is addressed from Laura Marling to an imaginary daughter. On my first listen there were quite a few songs that didn't immediately grab me, and even listening now there's a few that feel nice while they're happening but don't linger much once they're gone. But I'm warming up to it a bit. Her vocal performance is definitely engaging, with some really nice harmonies, and the guitar here is also superb. There's also some cool moments of ambience in the background of a few tracks. All in all, it's certainly a warm and comforting album, if that's something you're looking for right now.
Best Tracks
For You, Song for Our Daughter, Only the Strong
THE MOUNTAIN GOATS - SONGS FOR PIERRE CHUVIN
Objectively I don't know if I should call this the best album here, but I think it's my favourite. Largely recorded as a result of the pandemic, it's the band's first album in 18 years recorded a) entirely on a boombox and b) featuring only frontman John Darnielle. Therefore, it's all very sparse and lo-fi, and the sound quality unpolished - but this brings Darnielle's excellent lyrics and storytelling into the spotlight, and makes the whole thing a really charming and compelling listen. The tracks are generally short but all feel fresh, unique and engaging, and everything feels integral to the album's atmosphere. Really impressive for such an unexpected and unprepared project. (I'd also highly recommend reading the album's notes on Bandcamp as you listen to get more of an insight into why/how it was recorded.)
Best Tracks
Until Olympius Returns, The Wooded Hills Along the Black Sea, Last Gasp at Calama
NINE INCH NAILS - GHOSTS V: TOGETHER and GHOSTS VI: LOCUSTS
As the name implies, these are the fifth and sixth Ghosts albums released by Nine Inch Nails (though Ghosts I-IV were released together as one album back in 2008 so, uh... second and third?). There's a lot of music to digest here if you want to listen to both - even longer than I-IV which totals about two hours. V is the more optimistic of the two, containing quieter and calmer tracks; VI, on the other hand, is unsettling and bleak from the get-go. There's a few moments where things can feel a bit unfocussed or meandering, but on the whole the soundscapes created here are vivid and unique, Ghosts VI in particular feeling like the first album in the series that really capitalises on the spookiness of the title, though it definitely could've had a few more louder moments. I'd say V is probably more solid and consistent overall - but I'd highly recommend either if you're into darker ambient music.
Best tracks (V)
Still Right Here, Hope We Can Again, Together
Best tracks (VI)
When It Happens (Don't Mind Me), The Cursed Clock, Almost Dawn
YVES TUMOR - HEAVEN TO A TORTURED MIND
Yves Tumor's last album, 2018's Safe in the Hands of Love, was one of my favourite albums from that year. It took me a while to warm up to it, because on my first listen the only song I knew was 'Noid' and I was expecting the rest to sound just like it. Then the album threw all these ambient and experimental tracks at me and I was a bit let down. Turns out Heaven to a Tortured Mind is the album I wanted the last one to be, as it veers much closer to pure art rock, and you know what? Now I kinda miss the more experimental stuff! Not to in any sense call this a bad album, I just think it just sometimes plays it a bit too safe in comparison to what I was expecting. The singles here also tend to overshadow the album tracks quite a bit, not to say the latter are bad but definitely feel weaker in comparison. It's still a good album though.
Best Tracks
Gospel for a New Century, Kerosene!, Strawberry Privilege
FURTHER LISTENING
Ichiko Aoba - "Gift" at Sogetsu Hall ~ Really beautiful and soothing live album, performance here is nearly flawless
Rina Sawayama - Sawayama ~ Mostly fun and inventive, unfortunately not as good as her first EP
The Strokes - The New Abnormal ~ Can't think of enough to write for a full review, but yes it is good
Super Mario Kart Review
Introduction
Super Mario Kart
for the SNES is a racing game and the the first game in the mario kart series. I feel as though it is overlooked so I am going to cover it.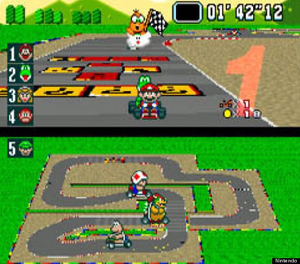 Gameplay
The good: I quite like the character selection to be fair, I think it is good for the time. There is quite a challenge with the AI but it keeps the game fun and interesting. I like how you have to break a lot, nice touch.
The bad: So I like the challenge of getting to 150cc but I feel like it should be unlocked from the get go. The reason being, It is nice to pick which cups you want to do in which order, I think it gives the game more freedom.
Battle mode is only 2 player which is frustrating but I can live.
It is annoying all the other cups are unlocked but special is not, they really should have it be a linear progression, but it's ok. I feel like the game repeats the course design a tiny bit too much to be honest, it really bugs you after a bit. And the game really doesn't work with courses with really tight turns, like 180 degree ones, I said I like the braking part which I do but I feel like on 180 degree turns it is no fun because you have to fully brake while on other ones it's fun trying to manage the braking but on 180 degree ones your forced to use it fully.
Final Opinion
So, it's not perfect but it is good enough for what it is. 3/5 rating.
Book Review
The Girl Who Reads on the Métro
Author
Christine Féret-Fleury
Release date
2019
Genre
fiction
Pages
192
Available From
Welcome back to Book Reviews, everyone! Whether you need something to do to keep you occupied in quarantine or if you need an escape from your job as an essential worker, this month's pick is a short trip through the streets of Paris that will get you out of your own head for a little while.
The Girl Who Reads on the Métro is a charming little book that follows Juliette as she discovers a new life for herself after she stumbles into a small bookstore. She becomes a passeur, someone who works to find each book its destined owner, kind of like a librarian matchmaker. The scenes where she succeeds in matching a book with someone are charming, much like the rest of the book. It's one of those magical little books that will make you believe in a little magic the next time you step into a used bookstore.
I'm always fascinated about consuming media made in other countries, where their home is the setting. I love reading a book that takes me through Italy or India, watching a TV show that takes me to Paris, playing a video game that walks me through Japan, and this book is no different. although the setting, for the most part, is not the most glamorous, it's still nice to have a new setting other than just the "generic America" YA books I normally read. Makes me wish I could go traveling around Europe and see the sights. Maybe someday.
This one is a short book, but it's dense. It took me a couple days of reading over my lunch break to finish this one, so you can settle down with it for a good afternoon read. There aren't really "stakes" in it either, like other books such as Crazy Rich Asians where you'll finish it in one day because it keeps dropping cliffhangers on you. No, this book is perfectly happy to sit and wait for you to finish whatever you need to do so you can pick it up again and read a couple more chapters before you have to leave again. It's a slow read, but it's worth it, as it's a welcome distraction from all of the crazy going on in the world right now.
The Girl Who Reads on the Métro is a book for people who like to read books. That's not to say you won't enjoy it if you don't have your nose in a book all the time, but I think that if you do read on the regular, you'll enjoy this one just that much more. It's a delightful little story that will transport you to Paris for a few hours and make you wonder if you have a book out there that's your soulmate. I highly recommend it.
That's all for me this month, readers! Tune in next time for a fresh Graphic Novel Review!
Hot Pot Reviews
Mugen Climax / Ai wa Marude Seidenki / Singing ~Ano Koro no You ni~
Media
Single
Artist(s)
C-ute
Release date
November 2, 2016
Genres
J-pop
Producer(s)
Hello!Project
Hello friends, and welcome back to another edition of Hot Pot Reviews! This time, I bring you a personal favorite from one of my favorite idol groups of all time, C-ute!
The idol group C-ute was formed in 2005 with eight members. Three members left by the end of 2009, leaving the group with five members until their disbandment in 2017. Before those three left, C-ute's music much lived up to their name - very cute, girly music. Afterward, their music started to make a switch and the group adopted a more mature sound. Before their 2017 disbandment, however, they released a single that encapsulated both of those sounds - and another. It was a triple A-side - much like a number of their prior releases - released in 2016, and C-ute's penultimate single. Titled Mugen Climax / Ai wa Marude Seidenki / Singing ~Ano Koro no You ni~, it exemplifies the C-ute of today, the C-ute of yesterday, and the C-ute to be remembered by.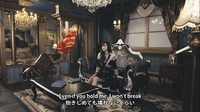 The single's first song, Mugen Climax, exemplifies the C-ute of today. Translating to "Dreamlike Climax", the lyrics speak a lot about destiny, living strongly, and loneliness. It's very similar to the lyrics of many of the group's releases leading up to this single, which feature similarly mature themes and lyrics. The coolest part of this song, however, lies not in its lyrics, but in its sound. If that sounded even remotely familiar to you, then you're not wrong. What you just heard was a sample of the 3rd movement of Beethoven's Moonlight Sonata. They've taken that part of it and sliced-and-diced with that nasty beat… which I could not have said better myself. And this isn't the only time they mix traditional and electronic sound, either. They even have violin mixed in with the electronic sound at one point, really tying the whole song together as a gothic masterpiece. The MV especially reflects this, with the outfits, the setting, and even some of the events that happen. Truly, this song is the group's opus magnum, everything considered.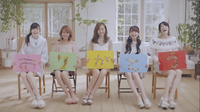 The second song on the single, Ai wa Maru de Seidenki, exemplifies the C-ute of yesterday. The lyrics are very innocent and have somewhat of a young wonder to them, very similar to many of their earlier releases. Not to mention, the song title translates to "Love is Like Static Electricity". And the song itself is extremely cute. This song is bubbly, poppy, and energetic. Out of all the songs on this single, this is the one that definitely embodies the actual name of the group the most. The MV even takes it up a step further with the cuteness factor. All five of the members wear soft sweaters, and use static electricity to get various crafty items (or in one case, food) to stick to a sheet of plastic. At first, you may think they're sticking their chosen item on the plastic in a random pattern, but in the end, the members all hold up their sheets and we can see what they've spelled. Overall, this song was a very nice choice to put on this single, especially for the fans that were with the group since the very beginning.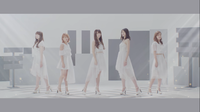 The third song on the single, Singing ~Ano Koro no You ni~, exemplifies the C-ute to be remembered by. The lyrics speak of singing only for your sake, and no one else's, just like back then. And the song itself sounds quite simple. In general, this song is very nostalgic. The MV does it's part in contributing to this feeling as well, with the members wearing white outfits against a few simple backdrops. It's no wonder that the song title translates to "Singing ~Like Those Days~", then. So then, how does this make the song worthy of being "the C-ute to be remembered by"? Some long-time fans could interpret the song as the members reminiscing over their earlier days in the group, but that's not what I see it as. For me, it's like I was a fan of the group when this song was released, or even earlier. I discovered C-ute and their songs less than a month after their disbandment. I had no way or chance of following this group while they were still active. But then, I found this song, and I could at least pretend I had known the group for a bit before their disbandment. Everything about this song makes it easy to do so.
All three of these songs make an excellent penultimate single for the group. Not only does it have songs that represent two distinct eras of the group, it also gives us an excellent song behind for fans old and new. So many unique sounds are coming together that can please anyone's tastes. Even though this single is at the end of C-ute's discography, I would say that this single is great for introducing anyone to the group. Thank you all for tuning in to Hot Pot Reviews, and good night.

Paris - Part 2 - Sight-seeing
This is where extending your vacation time as much as possible comes in handy. I'm sure it rings true for many other top vacation destination cities, but I don't know man, Paris just feels like it has a lot more to explore. I only wandered around like three or four arrondissements (subdivisions) out of 20, and I feel like I barely even scratched the surface, and there's more to France than Paris, but it was enough to satisfy me and persuade me into wanting to come back to absorb more of it.
In this month's section I'll be running through all of the Notable Locations™ that I experienced in any context more than just casually walking by and gawking at it. I didn't really go to Paris to sight-see, so I never really focused on it or took in fully what each one has to offer, but hey, this is a valid experience and I like to think is a different perspective on the usual trips, and perhaps what you or other people may end up doing too. I never had any tinge of anything like Paris syndrome or like my dreams and expectations were busted, as they were already sorta low with how often I've heard that Paris is actually a pretty garbage city filled with nothing but tourists and tourist-haters, but I actually discovered it was a bit more pleasant than that.
Cathédrale Notre-Dame de Paris
Well, right off the bat we couldn't get in or really too close to it due to
it still having dangerous structural damage
. Looked cool enough from the outside, I guess, it's a big church with some stained glass. It being locked down kinda put a damper on the entire area, but we did find a nice bakery that had some good cookies. Just a tip to people who don't vacation much but would like to go see some neat historical sites that happen to be buildings: most of the time they're under construction and a lot of the cool stuff is obscured by scaffolding, if not just ruining the entire aesthetic (and your photos) entirely. If you're basing your entire trip on gawking at these, either check first if you're gonna even be able to see what you want to see (whether due to construction, seasonal closures, local ordinances, etc.) or just instead plan a more rounded trip.
Also nearby are the Bouquinistes along The Seine, booksellers in business since the 16th century. It sounds strange, but their stalls are a feature in the France pavilion of Epcot that I just overlooked as maybe something that was just used for electrical outlets or something, so it was neat seeing them as a small but significant piece of history, even though I was still kinda sketched out by them with many experiences with street grifters under my belt. From what I saw, they still sell books, but also posters, paintings, postcards, newspapers, magazines, all kinds of touristy things like keychains and mini statues. Given another chance, and more ample luggage, I'd likely give them a shot.


Musée du Louvre
What we DID hang out around, though, was I.M. Pei's Pyramide du Louvre, the giant glass pyramid serving as the main entrance to the museum that has become a symbol of Paris in its own right. The pyramid is surrounded with controversy, "that the pyramid was an anomalous and unsuitable artifact from ancient Egypt; that Mr. Pei was an American of Chinese birth and, therefore, by implication, not sufficiently French to be entrusted with the task; that the project was ridiculous, unsightly, and inconsistent with the style and history of the Louvre." Its juxtaposition as a modern vision of glass and metal against the backdrop of a number of historic architectural styles, namely Gothic and Baroque, ruffled a lot of feathers, but I really think it encapsulates Paris as it is: an ancient city standing through time. I can go on about its impact as art in the environment, but ultimately when visiting it it's just a bunch of dingy benches covered in bird crap and garbage, with the pyramid itself being disappointingly small, catching a bunch of debris and detritus as the wind sweeps through the open plaza. I GUESS its size is appropriate when looking in comparison to the rest of the building, but that's what happens when expectations are inflated by years of entertainment brainwashing. Did I actually get Paris Syndrome, or am I just a hard-to-please grump?
Some stray observations from my family I went with who has visited Paris before. Another entrance on the side that you can use instead and bypass the like 2 hour waiting line to get in. Different galleries are open different days, apparently, so this is yet another thing you must plan for if it's an integral aspect of your vacation. If you don't want to, or don't have the availability, to dump an entire day's worth of time into the Louvre, then it will require more careful planning than what visiting other museums necessitate.
Along the south side of it it's just a strip of dead road because it's not like any other outside business can set up shop on the bottom street floors of the Louvre, and the other side of the street is the Seine. I guess it could be seen as an unintended peaceful portion of the city, but it felt almost like purgatory, like you've walked too far away from the airport in GTA: Vice City where nothing spawns. Probably would be a good place for more bouquinistes.
Avenue des Champs-Élysées
Mouvement des gilets jaunes
protests also going on while I was there. Perhaps it wasn't the best time to visit Paris, but that was the time we had available to go.
Château de Versailles
a widely-loved piece of communal gathering and history to build a mall and train station
, so why'd the have the station plop us off a good 20 minute walk away from the building? So we could be swayed by the nearby McDonald's? So our feet would hurt a lot before we even got to the building?
Once you're there the whole place is just massive and expansive, with the Palace itself being a huge museum, and the gardens to explore, plus a whole bunch of other nonsense just scattered around the property. Right outside the gates is just an enormous parking lot, which made me feel like I was on my way to Disney World, and that the train definitely could've gotten closer. A whole bunch of people were flooding through the gates, which were dripping with immaculate gold designs which foreshadowed what they guarded, and what was hidden under giant tarps. Another wonder of Paris, under construction. The entire facade was covered in huge sheets and tarps that were printed to look like the actual exterior, which I'm still debating on whether it looked better or worse than just regular old crinkly blue tarps. Once through the gates everyone was basically herded into the palace for a walk through the place kept as a museum. There was an overwhelming amount of people, and it was nearly impossible to just sit back and absorb what you're looking at, as wave after wave of tour groups and out-of-control families shoved their way through doorways and into the front of pictures. The Hall of Mirrors was especially disappointing, but in retrospect I should've anticipated, being that it was just absolutely packed with tourists, leaving no chance to actually admire the architecture and sculptural work, and instead just wrestle with every rude grandmother China has to offer shoving you out of the way so they can speedrun their vacation, or barge into every single shot. In some of the other rooms that just housed huge paintings no one cared about because they were too busy bum-rushing the Hall of Mirrors, I was able to get some goofy pictures of out-of-context scenes within the paintings to send back some homebrew memes to my group chat for work, so there's that at least.
After escaping the death trap that was the Palace, we finally got outside to the gardens, complete in their André Le Nôtre jardin à la française style: geometric conditioning of nature, casting order upon what was otherwise viewed as chaos. More construction too, of course. While I do admire the effort put into landscaping, the wide pathways and overly-manicured shrubs left much of the place feeling very barren, almost like a desert. Green was sparse, while dust and dirt were everywhere; an incredibly hot and unforgiving environment. Luckily there's some kind of woods on-site that keeps their strangely numerous restaurants and pitstop eateries shaded and cozy. There's stalls that offer some pretty basic lunch fare, in French terms, as well as a cute little ice cream stand that was curiously situated in the direct sunlight. Had some tasty violet and citron ice cream for what I guess was an ok price, and got some kind of ham and cheese sandwich that shooed away hunger. There are a lot of accommodations and considerations taken for what's really just an historic park, but there is still a €18 minimum entry fee.
Overall it really just wasn't worth the amount of exhaustion, both heat and muscle, for what amounted to just another jam-packed vision of excessive gaudiness. I appreciate that the entire estate made what appears to be an enormous effort to draw massive tourism away from the other dozen palaces or so within the city limits of Paris, and effectively turning a long dead empire's remains into a theme park, but it just...didn't really hit it out of the park? It felt isolated, focusing the entire tourism industry into itself, overcrowding it to such a degree that its own sights and vistas were rendered unable to be enjoyed fully. Certainly if you have an entire day, or even a few, to dedicate to Versailles then I'm sure you can squeeze every bit of its worth out, but in regards to a tight schedule I guess I can just check it off an imaginary bucket list.
I got the greatest value from this out of having a shared mutual experience with some of my family, albeit tales of heat stroke and suffering.
Tour Eiffel
Easily the first thing thought of when considering Paris, the Eiffel Tower is globally recognized as a symbol of France, in art, culture, and ingenuity. You all know what it is, it's in the backdrop of every scene in every cartoon or show that depicts France as a setting. On our trip we weren't really in it for sight-seeing, but this was just on the list of must-sees out of the other must-sees. We WERE going to at least wander in the general area, underneath it, but the park immediately nearby, Champ de Mars, and the Esplanade underneath were blocked off by construction, of course. If not fully, at least around enough of the southern and western perimeter that it just became a chore to even attempt to access it. Instead, we sat on an incline near the carousel in Jardins du Trocadéro outside the Palais de Chaillot, just across the Seine from the tower. Along the pathways near the fountain there's some nice patches of grass where you can just plop down with an amazing view of Eiffel Tower without really being bothered by crowds, or really anyone else aside from some dudes hawking bottles of water.
The structure is smaller than I expected, perhaps due to living in the United States where we have an overabundance of skyscrapers and radio towers and roadside attractions and other assorted behemoth structures. It looked really cute and all, was a good backdrop for some stuff, but ultimately it was just like...there it is. Didn't go up it, which is probably a huge bit of the experience, but I've been thinking. It costs money to go up it, and unless you're like me and REALLY love staring out at city layouts and landscapes, otherwise The Quintessential View of Paris is of the Eiffel Tower, so just hang out at the parks nearby, visit the Musée d'Art Moderne de Paris at the Palais de Tokyo right nearby, and just enjoy the atmosphere and pleasant scenery.


Jardin du Luxembourg
Jardin du Luxembourg
it was. It's a large garden, centrally located, not too far from Notre-Dame, so we felt comfortable to hop on the métro from Châtelet to Odéon and just wander our way westward on Boulevard Saint-Germain and then south until we got to it. The surrounding area was pretty bustling with restaurants with outdoor seating filling the streets, unsure if this is just the norm for the time we were out at or for the area. Once we got there we noticed that there were lots of guards with enormous guns guarding some kind of building. Turns out it's actually the French Senate, the upper house of French Parliament; that sure does put some hindsight into why that area was the way it was!
I'm aware that the French enjoy their leisure and relaxation time a bit more calmly than Americans do, something I got to see along the Seine with everyone in the city just kicking their shoes off and sitting on the banks just chit-chatting and chilling, so I expected something similar here. The park is dotted with typical leisurely things, like some tennis courts, fountains, statues of the rich old ladies who financed everything in the city, public toilets, but also suspiciously a lot of chairs. Just...chairs, just all over, not in any organized format that indicated there was some event that happened, but just all throughout the open space and trees, just chairs to sit in. No one was doing anything other than sprawling out on the ground in the long sections of grass doing nothing but laying there. The whole place was surprisingly dusty for a grassy park, as a lot of the alleys and footpaths were just dirt and sand, and the large open areas left the whole place subjected to intense heat. It really felt almost tropical, like the whole island aesthetic was just lifted and dumped into the middle of kinda-northern Europe. The whole experience with the park was just EXTREMELY not worth it, and I would've rather just spent the time browsing the fancy ice cream parlors nearby. If you're going to visit a park in Paris to enjoy a park as an American would, just go to Bois de Boulogne or Bois de Vincennes and enjoy more of a stroll through nature. Leave laying in the dirt to the Parisiennes who like it, because if my objective for the day is to be subjected to heat while laying flat I better also be getting a massage.
Muséum national d'Histoire naturelle
cheesemaker
. But, for the time being, I wanted to go to a nature museum, as I knew no one else would ever want to spend their time doing that. I bought a ticket at the door that covered everything on that big plot of land, including the
Jardin des Plantes
that everything is located on, the galerie de Minéralogie et de Géologie, galerie de Paléontologie et d'Anatomie comparée, and the grande galerie de l'Évolution, a favorite of mine with its entrance having an enormous squid on it. I thiiiiink the ticket cost around €25, but I don't remember, can't look up the info on the website because they took it all down in response to covid-19, and it's not reflected on my credit card statement implying I actually paid nothing for it.
No air conditioning in the galerie de Paléontologie et d'Anatomie comparée, which I was staunchly warned about as I was buying my ticket. I didn't really take the warning too seriously because it was already boiling hot outside so how bad could it be? Suffocating. Little cheapo metal electric fans pushed the air around, but did nothing to help, I was sweating profusely after just walking down one aisle. It didn't occur to me much when I was going, but once I got there it hit me: I'm in France, everything is in French. Luckily I can get by enough to actually read the information on the exhibits, but it's a thing to heavily be aware of if you ever visit and just simply don't know the language. The exhibits were neat, not exactly anything wildly crazy that I couldn't see somewhere else, and if that were the case I certainly didn't notice; same went for the other buildings. It's just a comfortable experience for me, wandering around museums, especially in the mineral and geology exhibits. Luckily there was air conditioning in the grande galerie de l'Évolution, which seemed to be the most modern structure. Also, lots of squid and octopus merch.
It is notable that France and Europe in general just doesn't have air conditioning, and it's something to be aware of if you go, as it's an unexpected form of culture shock. The French believe it's unhealthy, with recommendations that shifts in temperature from inside to outside should be no more than 8C°. It is curious, though, it does dip around freezing temps in Paris during winter, do they follow the same 8C° recommendation and set their indoor temps to be within range? Or is it just stubbornness to modernize? Here's a good read on the subject, hitting on a lot of facets. From my experiences, a lot of the larger stores and buildings that cater more towards an international audience will have some semblance of air conditioning, and art museums will be climate controlled to protect the fragile pieces, so keep a few of those handy on your list to visit should you start feeling the heat too much. If it's something you absolutely need, be sure to check if your hotel has it, because that's not a guarantee or expectation. Even at a hotel with air conditioning, like ours, it shuts off when you're not in the room with your key card slotted into a special spot that keeps the electricity on, so there will just simply not be a nice cozy ice box waiting for you upon your return like you can get at the Hyatt by Disney World. Or, just visit in Spring.
Le Marais
the rest of the district with pride, acceptance, inclusion, and love.
As it was an unintentional spot, I didn't really experience any of the sights, and instead more focused on the shopping spots and wandering around aimlessly as my hotel was nearby. If I were to go back to Paris, this would absolutely be a spot to further explore; it just felt so, like, abundant, flourishing, full. It had no shtick or gloss to it to appeal directly to tourists, and was just instead vogue on its own. The web of tight alleys between each block of buildings also were home to ample shade and upscale shops with air conditioning, which was a nice treat.
To just sum up some spare thoughts: there will absolutely be sights you miss when visiting Paris, there was just simply too much, and it's better to make a plan for what you absolutely want to see and build upon that, leaving space to naturally explore.
You could tell which people were tourists or not as the native Parisians would never move out of the way and really seemed to enjoy smoking cigarettes right in your face, so I guess at least one stereotype persisted.
The parks really inspired me to kill some rich people and acquire their land for public use.
---
SOLDE! SOLDE! SOLDE! Also, tell me what to review next! You can tell me to do can also be movies, shows, physical actions, trying new foods, music, literally anything and I'll cover it eventually if it's not too ridiculous. Just send me a message here on my talk page or PM it to me on the forum. Don't like what I have to say? That's fine, and probably bound to happen because I've been told about how much people like Super Mario 64 and how they feel about any criticism of it! We at Critic Corner will welcome your alternate review of it as a new section for the next issue!