The 'Shroom:Issue XXX/Upcoming Games
From the Super Mario Wiki, the Mario encyclopedia
Jump to navigation
Jump to search
This last month brought the Games Con, bringing with it new information on Mario & Sonic at the Olympic Winter Games, so for the first section…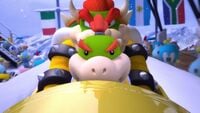 The rumours have finally been confirmed, both
Bowser Jr.
and
Silver the Hedgehog
revealed to be playable characters.
Mario Circuit
has been confirmed to appear, as have
Radical Highway (Sonic Adventure 2), Seaside Hill (Sonic Heroes)
, and
Ocean Palace (Sonic Heroes)
.
To recap the confirmed events are:
Wii Events
Regular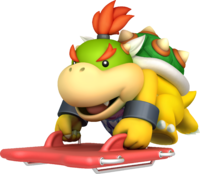 Alpine Skiing
Ice Hockey
Speed Skating
Bobsledding
Snowboarding
Skeleton
Downhill Skiing
Ski Jumping
Figure Skating Singles
Snow Board Half pipe
Dream
Dream Ski Cross
Dream Snowball Fight
Dream Alpine
Dream Snowboard Cross
Nintendo DS Events
Regular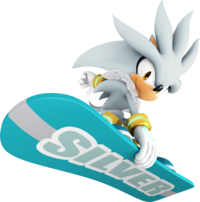 Alpine Skiing
Skeleton
Snowboard Cross
Bobsledding
Figure Skating
Blazing Bobsleigh
Ice Shuffleboarding
Dream
Extreme Snow boarding
Ski Cross Racing
Fever Hockey
It has officially been confirmed that it will be released in Europe on October 9th, 2009. It is to be released in North America on September 14th, 2009, and October 22nd, 2009, in Australia.