The 'Shroom
:
Issue 175/Trick-Or-Treating With The 'Shroom/Zange
From the Super Mario Wiki, the Mario encyclopedia
Jump to navigation
Jump to search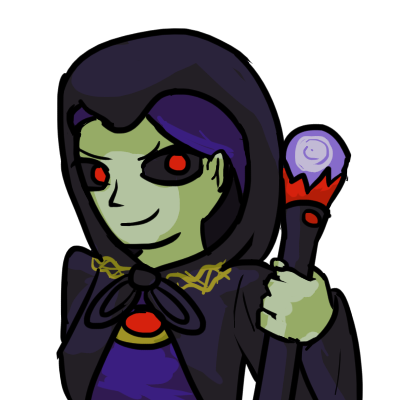 Ah, welcome, welcome! I'm Zange, your Pipe Plaza Director, the person who does those K-pop Album Reviews, and resident J-pop / K-pop stan. I also happen to sing on the internet! (wink wink nudge nudge) So, you've come here for a treat, hmm? Well, lucky for you, I've got the best treat of them all: great music!
Yes, I'm going to give you the best treat of all for Halloween: Dreamcatcher! This K-pop group is notorious for their dark and spooky concepts, giving us marvelous goodies such as GOOD NIGHT, Red Sun, and BEcause! I daresay there is no better treat to receive, from me or anyone else. In fact, if you liked those, then might I recommend some things from other groups? Perhaps Wings by PIXY, or Zombie by Purple Kiss, or Fantasy by Pink - wait no don't leave come back!!!! Ahh that's the sixth one to run off now... well, at least this one took a candy.
CANDY OBTAINED: INSOMNIA CANDY!
This candy starts playing a random spoooooky song wherever you go - K-pop or otherwise