Talk:Princess (Paper Mario: Color Splash)
From the Super Mario Wiki, the Mario encyclopedia
Jump to navigation
Jump to search
Baby Princess sprite
[
edit
]
Is the Baby Princess sprite an early version of Princess? It uses the Chain Chomp appearance from the first three Paper Mario games. --
TheFlameChomp (talk) 20:58, 25 January 2017 (EST)
It's not an early version or a baby version. That is Princess before Kamek's magic made her grow huge.-- 20:59, 25 January 2017 (EST)

-Old appearance -New appearance Its teeth look similar to the old appearance, and it uses more shading than the Paper Mario: Color Splash Chain Chomps. I know she appears as a normal sized Chain Chomp in the game, though I don't remember this version of the sprite being used. --

TheFlameChomp

(

talk

) 21:14, 25 January 2017 (EST)
Princess's Species
[
edit
]
Shouldn't Princess technically be classified as both a Chain Chomp and a Chomp? She starts out as a Chain Chomp, but in a similar way a Paragoomba can lose its wings, she loses her chain. Without a chain, she even rolls to get around, just like every Chomp does. DiamondDragon721 (talk)
I don't think so, because, even though she acts like a Chomp, she is still a Chain Chomp, as she can't change her species. Also, in Paper Mario: Color Splash, if a Paragoomba or a Koopa Paratroopa lose their wings, they are still considered a Paragoomba and a Koopa Paratroopa, respectively. --

TheFlameChomp

(

talk

) 21:47, 30 January 2017 (EST)
Princess's Official Artwork
[
edit
]
Shouldn't this be added as the main image for Princess? Sorry that it's so big! It's the only one I could find!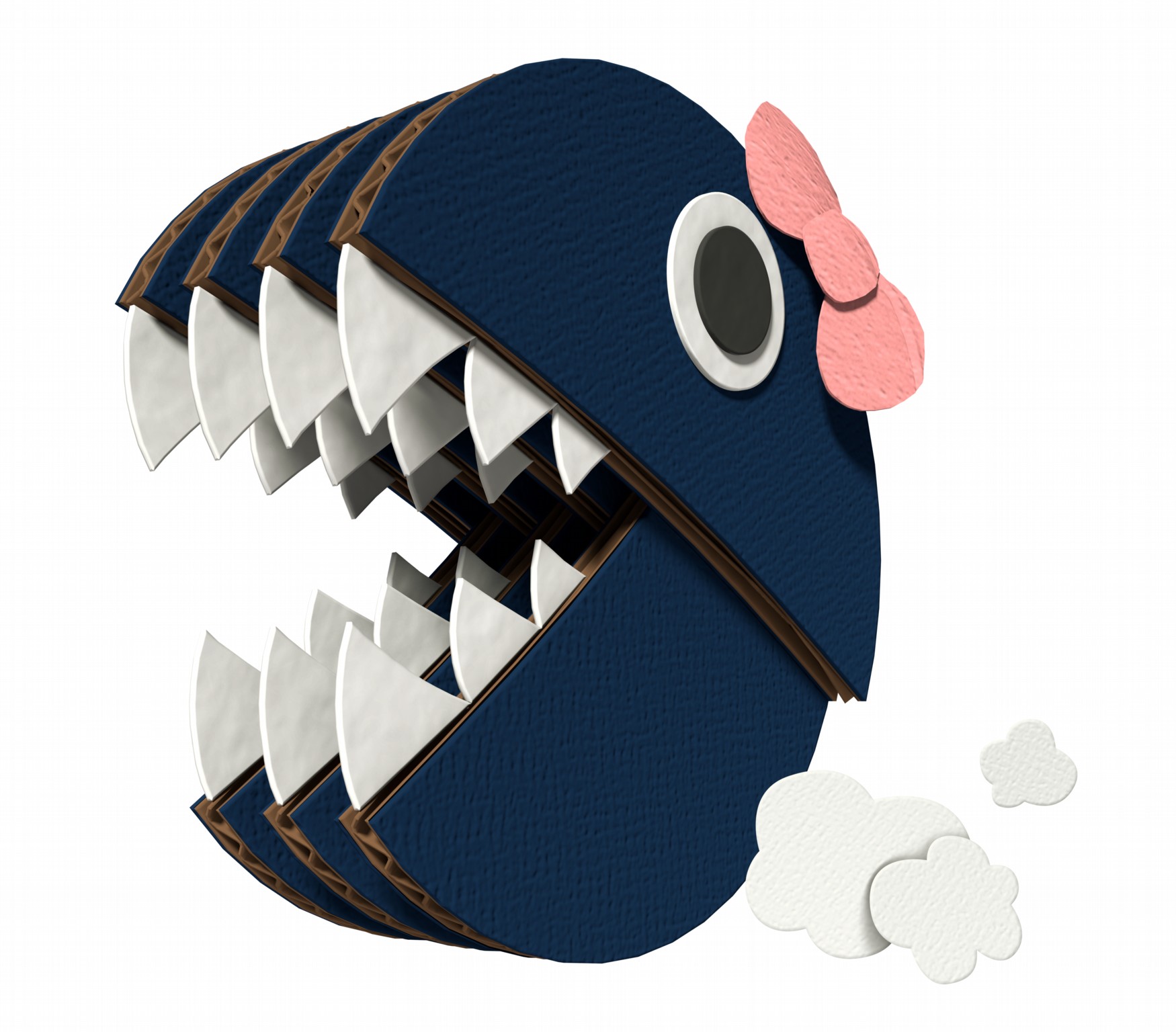 Found it on this website (http://www.gamesvillage.it/videogiochi/news/2434882/paper-mario-color-splash-mostrati-nuovi-screenshot/) don't know the actual source... but it looks pretty official. -DiamondDragon721 (talk)
Category:Pet
[
edit
]
So, there's a category for Pets (which I personally think is unnecessary) but shouldn't Princess be in it? I was on Polterpup's page and saw the pet category and thought: Princess and Poochy will probably be in there. Turns out there were like 27 others, but no Princess. She really should be in the let's category .
The preceding unsigned comment was added by 72.133.91.93 (talk).