User
:
Kirby kart
From the Super Mario Wiki, the Mario encyclopedia
Jump to navigation
Jump to search
I am

Kirby kart (talk)

, and I haven't been active on here for about two years. I'm back, though, and I plan on continuing to help this wiki grow.
Favorite game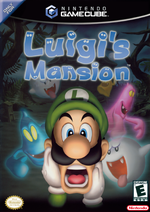 Luigi's Mansion (GC)
Favorite Mario character
Luigi
Favorite Nintendo character
Kirby
Favorite Mario Party game
Mario Party 2
Favorite Mario Kart game
Mario Kart 8
About Me
I have two medals on Luigi's Mansion 2.
I have met the real Charles Martinet at a Comic-Con.
The first Mario Party game I played was Mario Party 7, and my first MP minigames was Track & Yield.
I own Luigi's Mansion 2, but not the first one.
My Wii U GamePad is broken.