The 'Shroom
:
Issue XLIV/Music & Artwork
From the Super Mario Wiki, the Mario encyclopedia
Jump to navigation
Jump to search
Director's Notes
I really want to apologize guys, I really do. I haven't had much time to review the applications for Random Image of the Month due to a range of things (mostly preparing for things to come in the December issue). Please bear with me as I'll try to have everything straightened out about the section by next month's issue.
Screenshot of the Month (Fawfulfury65)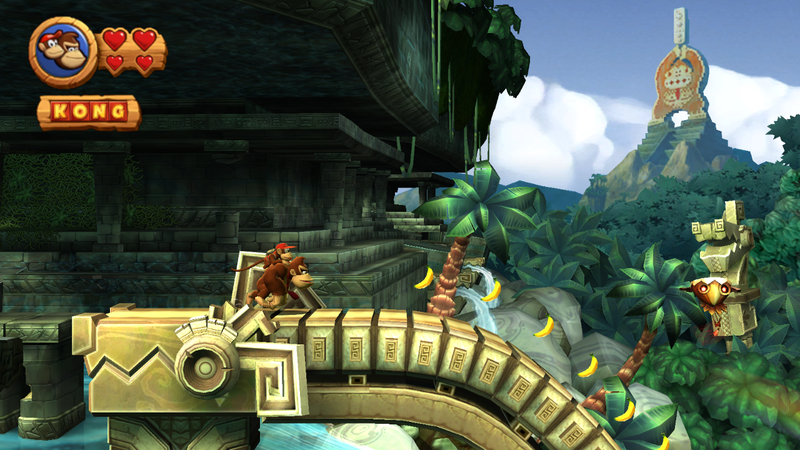 Hello, and welcome to this month's edition of Screenshot of the Month. This month, I chose a big, high quality image from the upcoming game, Donkey Kong Country Returns, which will be released in North America near the end of this month. The image is very well detailed, and we can even see one of the new Tiki enemies from the game. And lets not forget the Donkey Kong sprite holding the Wii Remote in the background. Well, there you have it, this month's screenshot. Tune in next month for the next Screenshot of the Month!
Sketch Related to Mario (BLOF)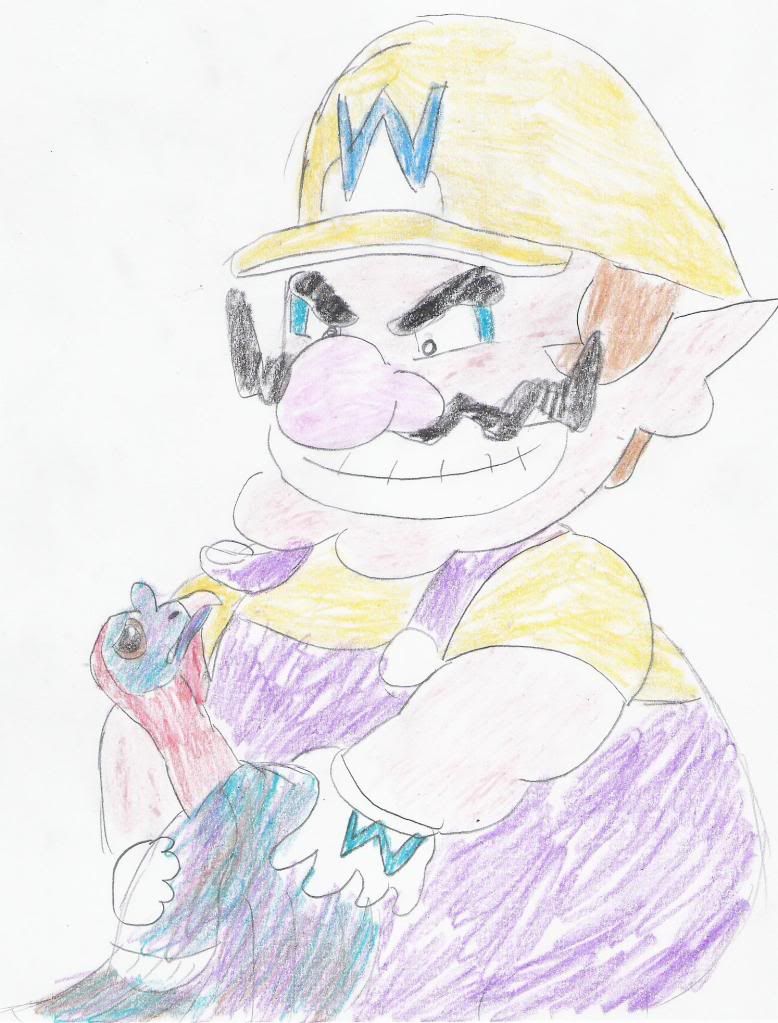 Hello there. BabyLuigiOnFire with this month of the turkey and cornucopias! Granted, there are no cornucopias in this image, but there's one sad turkey! Poor turkey, about to meet his fate. And look at how cute Wario looks, with that devious grin and that obviously exaggerated fat body! What would you do if you were in that turkey's position? *shudders*
Do me a favor, enjoy your Thanksgiving, and don't end up on Wario's next plate for dinner.
Sprite of the Month (FunkyK38)
For this month's sprite, it's this little guy:

.
Hard to think anything that innocent looking would be an enemy, but it is one, from Super Star Saga. This is our sprite of the month because it's bright and happy, and we all could use a little brightness.