The 'Shroom
:
Issue VIII/Funnies
From the Super Mario Wiki, the Mario encyclopedia
Jump to navigation
Jump to search
This is where you post your comics! Post any kind of comic you want, but make a header that says the comic title, and who made it. You may post someone else's comic only if you have permission. If you are on the Single page, click here to see the source. You may not post a comic if it has been in the Funnies before.
The Lost Adventures Recap Special (Issues 1-8)
Created by SnackServ, based on the comic series by Uniju.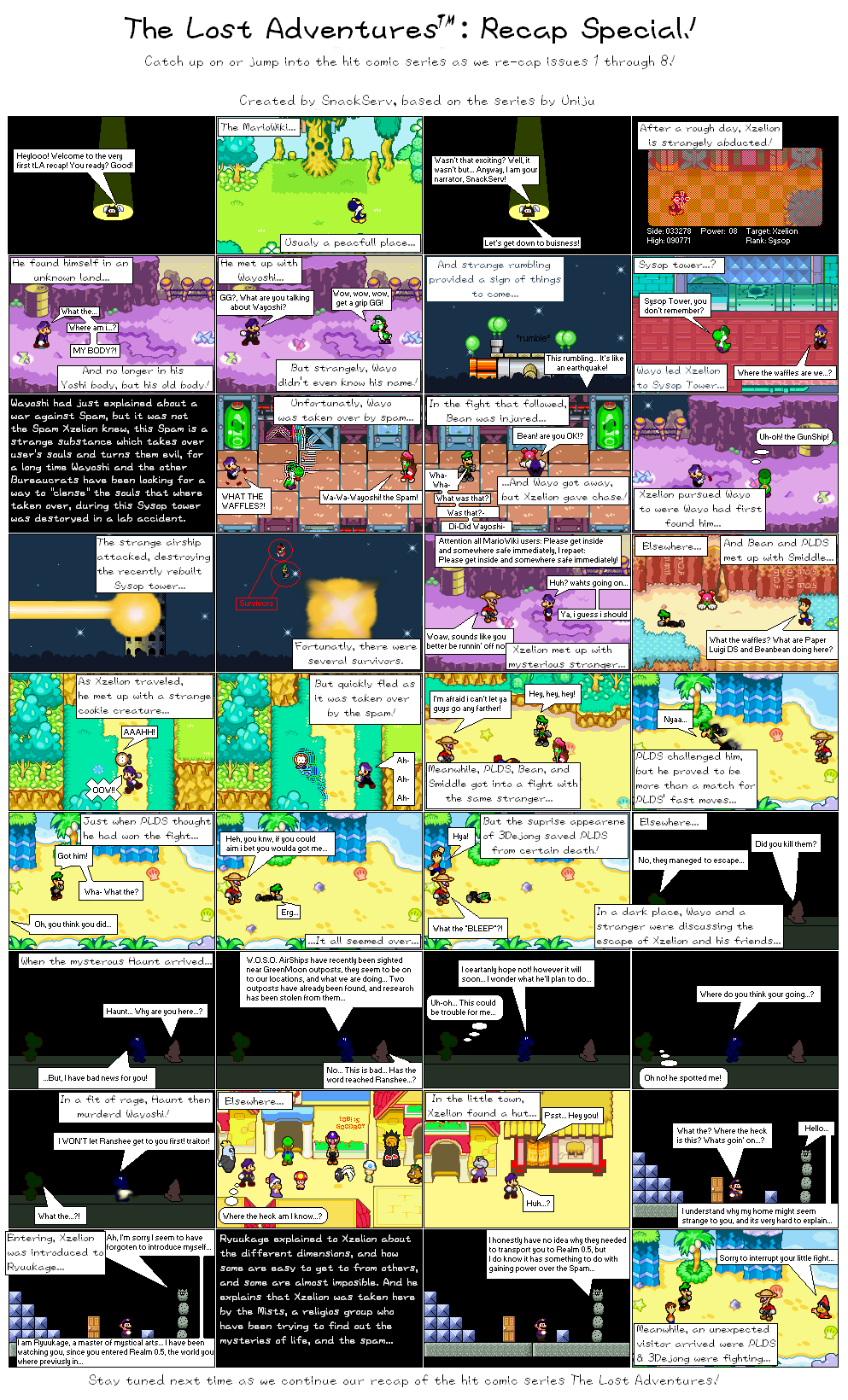 The Lost Adventures Issue #25
The Issue #25 special of tLA, from Uniju