The 'Shroom
:
Issue LXXXIII/Fun Stuff
From the Super Mario Wiki, the Mario encyclopedia
Jump to navigation
Jump to search
Director's Notes
By New Super Mario (talk)
Hey guys, NSM! I'm temporarily subbing in for the Fun Stuff director, and need a replacement ASAP! So be sure to notify me if you're interested!
There were 37 votes for Fun Stuff's January SOTM, with first going to Tucky with Mystery Images (18 votes, 48.65%), second going to Pyro with Find the Differences (9 votes, 24.32%), and third going to a tie between Paper Yoshi with Crossword and Palkia47 with Word Search (4 votes, 10.81%). Congratulations to everyone!
Guess Who!
By Chuck Ballymoo (talk)
I overuse word related to cows when I talk.
I have thick slavic accent, da?
I teach new moves with my little brother on mountain you sleep in literally and nominally.
What? You want five hint, da? Nyet! You get three! Five not manly! Five wimpy! Do svidanyia; have nice day.
Click "Show" to find answers!
BIG MASSIF
Hiding Koopa
By General bob-omb (talk)

Mamma mia! A new handheld Mario Party, finally! and it looks like Koopa Troopa is a character too... no wait, that's just a photoshopped image. Oh well, looks like Bowser Jr. will have to do...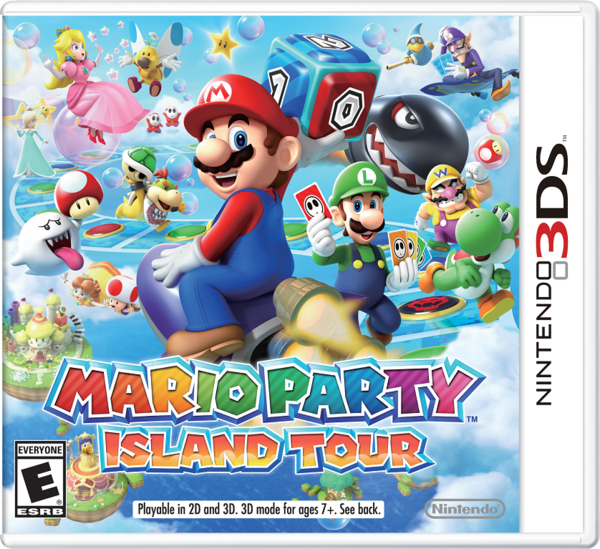 Word Search
Happpppy Februaryyyyy everybodyyyy!
So how about that Nintendo Direct the other day? If you haven't already, you need to go check it out. The beginning of it was simply beautiful.
Dive a little further into the Direct and we were given a new trailer of Mario Kart 8, showcasing 7 brand new characters! Those 7 brand new characters, well, I won't give away who they were, but this word search dedicated to the so-far confirmed MK8 characters will! Enjoy!!