User:Results May Vary
From the Super Mario Wiki, the Mario encyclopedia
Jump to navigation
Jump to search
"You never met a m-----f---er quite like me!"

—

Kid Rock (a statement that also applies to RMV)
Mario Wiki is my home, always will be! Thank you everyone for making an amazing wiki!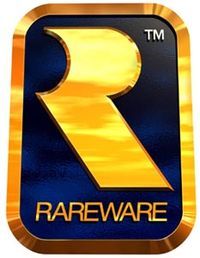 My name is derived from Results May Vary, a studio album from Limp Bizkit. I love Rare games, regardless of whether it is on Nintendo or Xbox.
27,188 edits and counting!
Other wikis
I have edited nearly every NIWA wiki. Chances are if you search my username on another wiki, you will find my userpage saying the iconic "Edits and counting!".
My username is Limp Bizkit on a few wikis:
F-Zero Wiki - I couldn't register RMV for a username, so I decided to use one for my favorite band.
Retired and alternate aliases:
Atari Jaguar (DK Wiki)
Castaway2000 (ShoutWiki)
Conker the Squirrel (SmashWiki)
Bawitdaba (SpongeBob Wiki) (co-founder, bureaucrat/admin)
2005-Fan (Wikipedia and Wikibooks)
Goals in general
Improving coverage on Donkey Kong-related content, including finishing the DK Wiki merge.
Adding high quality assets to here and other related NIWA wikis, and general cleanup where needed.
Trying to add more content on the all-time best company, Rare Ltd., for this wiki and Lylat Wiki (Star Fox Adventures).
Favorite games
No room for having a single favorite, so they're all sorted in no particular order.
Favorite songs
Aero Zepplin (Nirvana)
Back in Black (ACDC)
Bawitdaba (Kid Rock)
Before I Forget (Slipknot)
Bodies (Drowning Pool)
Cheer Up Boys (Your Makeup is Running) (Foo Fighters)
Eat You Alive (Limp Bizkit)
Got To B Tru (Steven Curtis Chapman & TobyMac)
Heaven (Uncle Kracker)
Higher Ground (Red Hot Chili Peppers)
I Want to Know You (SONICFLOOd)
Jackson, Mississippi (Kid Rock)
Monkey Wrench (Foo Fighters)
My Obsession (Skillet)
No Sleep till Brooklyn (Beastie Boys)
Rawkfist (Thousand Foot Krutch)
Rock Hard (Beastie Boys)
Rollin' (Air Raid Vehicle) (Limp Bizkit)
Semi-Charmed Life (Third Eye Blind)
Splitt (Comin' Out Swinging') (Reveille & B-Real)
Sweet Emotion (Aerosmith)
Tennessee Mountain Top (Kid Rock)
The Slam (TobyMac)
Wasting Time (Kid Rock)