User:DyegoHalliwell IceMario12
From the Super Mario Wiki, the Mario encyclopedia
Jump to navigation
Jump to search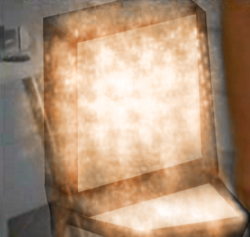 This user was the undeniable winner of the Forum's game, Control the Throne, before Marioguy1 posted
Hello, you're now visiting the best user article ever! (?) I'm Dyego Halliwell, or Ice_Mario12. But you can call me just Dyego Simpson Halliwell Russo hahaha. I'm from Chile and I can hablar perfectamente en español y como dice el userbox, en un nivel intermedio de ingles, creo xD.
About Dyego Halliwell
Well, all that I can say about me is that my real name is Diego, none big difference with my nickname. I like to make graphics, specifically signs. I'm intermediate level. Also I am a videomaker, but just of Charmed openings. If you want to know what is Charmed, it's a series, and if you want to know more about Charmed, go to Charmed Wiki. I also like to drawing. I can draw Mario characters and also humans (well, just The Charmed Ones hehe). And guess what, I finally fullfilled my dream (?) and I have to say that I'm very happy to be in So Random! (Wait, What? That was not in the original script -.- Take 2!) I'm very happy to write for The Shroom's Fake News. I hope you like my fake characters in the present month issue and also October issue and all of the next issues.
Favorite things
1. Well, for the very first and only place:
Shakira
Charmed
The Simpsons
Mario videogame series
Wizards of Waverly Place
Sonny with a Chance
Favorite Movies
Shrek series
Wizards of Waverly Place: The Movie
Camp Rock 2: The Final Jam
DyegoHalliwell IceMario12's Userbox Tower
| | |
| --- | --- |
| | This user is friends with Phoenix!!! |
| | |
| --- | --- |
| Ps | This user has Adobe Photoshop. |
| | |
| --- | --- |
| es-n | Este usuario tiene el español como lengua materna. |
| | |
| --- | --- |
| en-2 | This user is able to contribute with an intermediate level of English. |
| | |
| --- | --- |
| 40px | This user uses Google chrome. |
| | |
| --- | --- |
| | This user writes for The 'Shroom! |