User:Dr Javelin
From the Super Mario Wiki, the Mario encyclopedia
Jump to navigation
Jump to search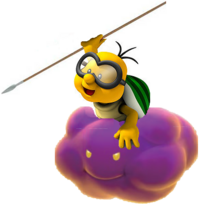 Dr. Javelin
Real Name: Javelin
Age: 15
Gender: Male
Favorite Character: Lakitu
Second Favorite Character: Luigi
Birthday: April 16
Hello. I'm Dr. Javelin, just a guy who probably plays video games too often. I joined this wiki after watching my brother edit. This userpage is probably going to keep growing. Be warned.
Games I might be playing right now
CoverWheel MKWii.jpg

Better than Double Dash...except there is no Bob-omb Battle.

Impressive music, visuals, and gameplay. Too easy. (But not as easy as this.)
Gallery
Lakitu.JPG

Think these guys are weak? Go play the original Super Mario Bros.

Cool bad guy, but really should be a minion to someone else.
Other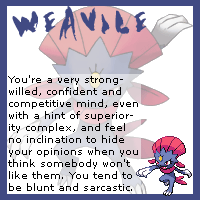 Credit goes to www.dragonflycave.com.