Crazy Mr. L Fanguy
From the Super Mario Wiki, the Mario encyclopedia
Jump to navigation
Jump to search
Jazari


Full Name
Jazari Joestar
Age
17, Persona is 19
Gender
Trans Guy
Pronouns
He/Him & It/Its
Sexual Orientation
Gay Asexual Fictoqueer
Species
New Donker
**•̩̩͙✩•̩̩͙*˚ Userbox ˚*•̩̩͙✩•̩̩͙**
| | |
| --- | --- |
| | This user has an unhealthy obsession with Luigi. |
| | |
| --- | --- |
| | This user thinks Mario is also cute and adorable (but not as much as Luigi). |
| | |
| --- | --- |
| | This user heavily dislikes Princess Daisy. |
| | |
| --- | --- |
| | This user's first Nintendo console was the Wii. |
| | |
| --- | --- |
| | This user's favorite Nintendo console is the 3DS. |
| | |
| --- | --- |
| | This user is an anime enjoyer. |
| | |
| --- | --- |
| | This user enjoys Mario mangas and his favorite is Super Mario Kun. |
── ⋆⋅☆⋅⋆ ──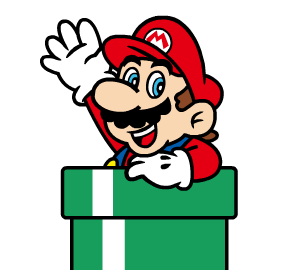 Hello! My name is Jazari and I'm a fanguy of all things Luigi, but that should be obvious by my username lollol. Been in the Mario fandom since 2014 and used to go by RainbowDiamond-SMP. I've been active as much as I can be on the wiki but am moreso active on the MarioBoards! I enjoy doing 3D Modeling, Pony Town, and Gacha Club, soon I will be getting into actual drawing so stay tuned for that. Currently in high school and college so my activity is very random so I apologize in advance if I start a wiki project and then stop in the middle of it, heh... Outside of Mario I also enjoy Sonic, Rabbids, JoJo's Bizarre Adventure, Gintama, Pizza Tower, and FNF. Hope to see you around!
── ⋆⋅☆⋅⋆ ──
Wiki To Dos:
• Finish Mario Movie Trailer screenshots for the Cat Mario reveal trailer, NBA trailers, and Game Awards trailer.

• Update character galleries who appear in Mario Movie screenshots.

• Finish Super Mario Encyclopedia error snips.

• Add more high quality Mario 4koma manga scans.

• Add more Super Nintendo World Japan merchandise images and fix table.