User:SuperMarioBro64
From the Super Mario Wiki, the Mario encyclopedia
Jump to navigation
Jump to search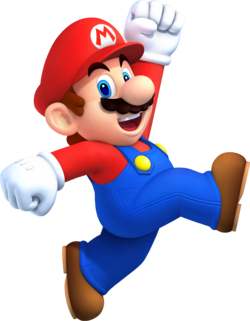 All About Me!
SuperMarioBro64
Real Name: Hayden
Gender: Male
Birthday: December 23rd
Favorite Game: All of them!
Favorite Characters: Mario and Luigi!
State: Kentucky
Wanna play some games with me or race? Just put in my Nintendo 3DS Friend Code or my Mario Kart 7 Community Code and we can get started! I can play almost all of the time! If you put in my Friend Code, leave yours on my talk page and I'll add you back! You can also tell me if you want to race or what game you would like to play on my talk page! I'll see ya!
About Me!
Hey, what's up? I'm a huge Mario fan, and I play games in the Kirby series as well. Click here to go to my YouTube Channel. I make very few edits here, but I am active sometimes.
Other sites I'm on
Subpages