User:Somethingone
From the Super Mario Wiki, the Mario encyclopedia
Jump to navigation
Jump to search
CURRENT STATUS:

Partially Active

due to school.
Hello! I am a user here and this is my page(if it wasn't obvious).
About me
What is your favorite Mario game?
Mainline: 3D World
RPG: TTYD
Tennis: I Don't Know
Kart: Mario Kart 8
Party: Mario Party 7
What is your favorite Mario enemy?
Gulpit. No contest.
What is your main goal here?
See my To-Do List.
Are you a Splitter or a Merger?
It depends on the context, but I'd say for now I'm a merger based on the proposals I did.
What would be your dream Mario game?
Semi-Linear, 3 Dimensional, Enjoyable Level Design, Some Sort of Story, Biddybud, Postgame, Replayable, Biddybud, Maybe Some Sort of Minigame, Biddybud, Functional Controls, Biddybud, Biddybud, BIDDYBUD.
What are you?
I am a Purple Bandit.

My To-Do List
Not Done
Add the rankings for the House of Tricky Ninjas.
Add more things to the PM Pre-release page.
Make a page for the Cluck-A-Pop & its prizes.
Get Color Splash to featured status.
Left to do:
-Rest of the images for Mario's stats
-Details for the Things
-More example reviews
-Expand the staff section so it's not just a list
-Maybe expand the story section to match PM64 and PMSS styles?
-Maybe talk about the status effects Roy can inflict?
-Maybe find info about the development?
Will Never Be 100% Done
Fix the grammar of the articles.
Done
Fix the Wii article and prevent it from being unfeatured.
Merge Egg Bomb and Egg Missile.
Merge Snow Cheep Cheep with Cheep Cheep.
Make tables for the Color Splash article.
Split Beach Volleyball from Beach Volley Folly.
Figure out how to get rid of the "| |-" that appears when you make userboxes.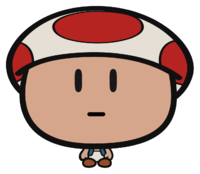 Proposals I Did
Articles I Made
Total: 3
The Funny
                                                           "Why are there Sharpeas here?!?!?!?"

My Userboxes
Friend userbox:
____________________________________
And now I will google translate

The Shy Bandit's Article:
I'm Embarrassed
The Shy Bandit
Species

shame

First appearance

: ュ

(2016)
Shy Bandit is the young director of Paper Splash Mario Ibara. Black people are said to have fled Arizona.[1] A red dress gives a child a sense of justice.
When he appeared, he would throw a mark on the top of the well-recorded layer and start running there. Usually there. Then Mario will run with him to the end. If Mario collects the tokens before the embarrassing thief arrives, they will be surprised if Mario gets 300 coins. If Shi Bandit is the first to arrive at his destination, he will start running from one level to the next, its progress indicating that the site at several levels falls when it is empty. Mario Mario Nomae Oil Varnish Oil Varnish Suction layer, illegal intrusion, stone sword, 0% rule.
If the shy Mario reaches the bar before using the coloring level, or stumbles before he can hit the target, the fight will begin. This unarmed robber, pretending to be a blind Marius, was wont to attack the enemy thrice or thrice, when invited rashly. A shy thief can pick up an enemy:
It has its own military themes, small jazz, old-fashioned cinemas and crime scenes, and 1,000 "concerts." If Mario Afar defeats the robber, he will earn 300 cents and pay the chance to get the color of his choice from the ticket and table (if he does not reach the goal). , This means that the initial growth of the image is still zero at this stage.
When war is called, punish the thief for hitting his head in the enemy's path. Like Slurp Guis, you have the opportunity to represent the many enemies you defeat in this attack. Stone Thief does not serve the young master, prince and enemies like Lion Bubble, but Stone Thief tries to escape.
Statistics
Paper Mario: Color Splash
Paper Mario: Color Splash

Enemy
The Shy Bandit
HP
26
Type
Normal

33

Strong
None
Weak
None
Moves
Attack (5), Straw Attack (heals itself while reducing the paint of Mario), Last Straw Attack (heals itself while reducing the paint of Mario), Blind Attack (causes Blind status), Blowback Attack (12)
Location(s)
Prism Island Map
Quotes
Usual: "It's the cops!" ~ "The Shy Bandit strikes again!" ~ "I thought I took care of you..." ~ "You'll never take me alive!"
Enemy Class
ENEMY_ZAKO_LV1
Dropped Items

| | | | | | | | | | | | | | |
| --- | --- | --- | --- | --- | --- | --- | --- | --- | --- | --- | --- | --- | --- |
| Hammer Scraps | 0 | Red Paint | 0 | Yellow Paint | 0 | Blue Paint | 0 | Orange Paint | 0 | Green Paint | 0 | Purple Paint | 0 |
Gallery
Names in other languages
Language
Name
Meaning
Japanese
Heiho Robot
Hangeho
Shy Thief
French (NOA)
Distributed mask
Maskach, the French name for the shy people of NOA and Mask.
French (NOE)
mask mask
Massasse, NOE French name for shy and mask
German
Yanuvin Jay
Crook
Italian
Chibokimada Machine
Shy Masked Man
Portuguese
Tiger Picture
Shy Thief
Russian
Lowly Bandit
Humble Thief
Humble Thief
Spanish (NOA)
Jane Musk
Masked Man
Spanish (NOE)
Bandit
Thief
Trivia
Even a young detective asking for an enemy card can not get rid of a Shy Pirate. They continued to attack him.
Players can use a previously obtained shy thief card to attack a shy thief.
The "shy pirate" sign, which represents his purpose, is a Business card, a sign given to them by armed robbers ("warning").
References