User
:
Somethingone
From the Super Mario Wiki, the Mario encyclopedia
Jump to navigation
Jump to search
CURRENT STATUS:

School has consumed me.

In a good way. I guess.
Hello! I am a user here and this is my page(if it wasn't obvious). Please do not excuse any manic behavior.


<-The exact opposite of my current mood, with a Margin of Error of +-3.8%.
About me
What is your favorite Mario game?
I can't give a definite answer, but I guess I enjoyed 3DW the most.
What is your favorite Mario enemy?
It depends on what you mean. In general, it used to be Bandits, but I've (partially) grown out of that.
What is your main goal here?
See my To-Do List. Or really, just click here and use your own judgement.
Are you a Splitter or a Merger?
It depends on the context, but I'd say for now I'm a merger based on the proposals I did.
What would be your dream Mario game?
Semi-Linear, 3 Dimensional, Enjoyable Level Design, Some Sort of Story, Postgame, Replayable, Maybe Some Sort of Minigame, Functional Controls. No major preferences for enemy designs at the moment.
What are you?
You can picture me as a Purple Bandit, if you want.

How do you pronounce your name?
It's pronounced some-thing-one, not some-thin-gone.
My To-Do List
Not Done
Get Color Splash to featured status.
Left to do:
-Rest of the images for Mario's stats
-Details for the Things
-More example reviews
-Expand the staff section so it's not just a list
-Maybe expand the story section to match PM64 and PMSS styles?
-Maybe talk about the status effects Roy can inflict?
-Maybe find info about the development?
Add the rankings for the House of Tricky Ninjas.
Finish a bunch of passed proposals that've been sitting around for years with no progress. (See Sandbox for more info)
# Make a page for the Cluck-A-Pop & its prizes. (Someone else got to it. Thankfully.)
Will Never Be 100% Done
Fix the grammar of the articles.
Various 'Shroom Spotlight goals.
Done
Fix the Wii article and prevent it from being unfeatured.
Merge Egg Bomb and Egg Missile.
Merge Snow Cheep Cheep with Cheep Cheep.
Make tables for the Color Splash article.
Split Beach Volleyball from Beach Volley Folly.
Figure out how to get rid of the "| |-" that appears when you make userboxes.
Clean up Baseball Boy.
Make Bowser Highlands.
Merge Red Spike Top with Spike Top.
Split all of the generic Wario World variants.
Clean up the Fireworks page.
Fix our organization of internal names.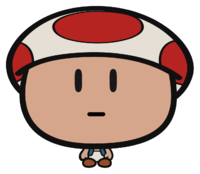 Proposals I Did
Articles I Made
(I am not counting redirects I expanded into real articles, just article pages that didn't exist/were deleted before I made them.)
Total: 14
The Funny
                                                           "Why are there Sharpeas here?!?!?!?"

My Userboxes
Friend userbox:
____________________________________
And now I will google translate

Sea cactus's Article:
Sea cucumber
Do not confuse with

kite

.
Cactus[1][2] and Spike Plants,[3] are captured by Yoshi Eland. The story of Swim Just Yoshi goes through various stages. Acts as a barrier.
The cuckoo disappears into the sea. If Yoshi tries to throw an egg, it's not dangerous and it lifts the cactus into the sea. There are spikes on the sea cuckoo's body, and if Yoshi touches it, Yoshi is injured. Sea cuckoos can also hang from the roof, and when Yoshi encounters it, she is immediately torn and pulled away from the roof. However, this only occurs in wild neurons. Because the sea cactus comes out of the water. The reverse sea cactus is just underwater.
The cactus comes in one size and a mixture of small sea cacti. The senjiga leaves the sen and the color will also be on the return. Return and return return and return return and return return and return return and return return and return return and return return will be small often often in rocks.[4] Otter may be in only a few of cacti, manta jellyfish lineages manta ray and ray.. ... water forest yuan ray female ray. . . . . Pedigree Forest Elemental Jellyfish and Manta Rays. . . . . . Forest Yuan Jellyfish and Manta Rays. . . . . . forest meta forest
Summary and statistics
First class: 「ふにゃふにゃふにゃふにゃふにゃふにゃふにゃふにゃふにゃふにゃふにゃふにゃふにゃふにゃふにゃふにゃふにゃふにゃふにゃふにゃふにゃふにゃふにゃふんや。 あなたの魔法の盾も懸念事項です。」[5] ("A quiet, tired, secretive animal. This is a problem that makes eggs too small.")
Gallery
Phantom
Phantom
Find other languages in other languages
Language
Name
Meaning
Japanese
シボレーニューロン[5]
Chibi nyororonsukuriputo kō nō
VR Vrolet Neuron
fence
Category:Underwater animals
Category:The story of the Yoshi war