User:Somethingone
From the Super Mario Wiki, the Mario encyclopedia
Jump to navigation
Jump to search
CURRENT STATUS:

Big plans are being brewed.
Hello! I am a user here and this is my page(if it wasn't obvious).
About me
What is your favorite Mario game?
I can't give a definite answer my opinions are 300% more fluid than everyone else's.
What is your favorite Mario enemy?
It depends on what you mean. Functionally? Gulpit. Cuteness? Pokey. In general? Bandits. I have brain rot of those guys on a daily basis.
What is your main goal here?
See my To-Do List.
Are you a Splitter or a Merger?
It depends on the context, but I'd say for now I'm a merger based on the proposals I did.
What would be your dream Mario game?
Semi-Linear, 3 Dimensional, Enjoyable Level Design, Some Sort of Story, Biddybud, Postgame, Replayable, Biddybud, Maybe Some Sort of Minigame, Biddybud, Functional Controls, Biddybud, Biddybud, BIDDYBUD.
What are you?
I am a Purple Bandit.

How do you pronounce your name?
It's pronounced some-thing-one, not some-thin-gone.
My To-Do List
Not Done
Get Color Splash to featured status.
Left to do:
-Rest of the images for Mario's stats
-Details for the Things
-More example reviews
-Expand the staff section so it's not just a list
-Maybe expand the story section to match PM64 and PMSS styles?
-Maybe talk about the status effects Roy can inflict?
-Maybe find info about the development?
Add the rankings for the House of Tricky Ninjas.
Make a page for the Cluck-A-Pop & its prizes.
Finish a bunch of passed proposals that've been sitting around for years with no progress. (See Sandbox for more info)
Will Never Be 100% Done
Fix the grammar of the articles.
Various 'Shroom Spotlight goals.
Done
Fix the Wii article and prevent it from being unfeatured.
Merge Egg Bomb and Egg Missile.
Merge Snow Cheep Cheep with Cheep Cheep.
Make tables for the Color Splash article.
Split Beach Volleyball from Beach Volley Folly.
Figure out how to get rid of the "| |-" that appears when you make userboxes.
Clean up Baseball Boy.
Make Bowser Highlands.
Merge Red Spike Top with Spike Top.
Split all of the generic Wario World variants.
Clean up the Fireworks page.
Fix our organization of internal names.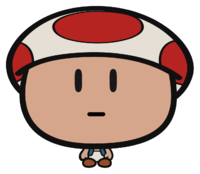 Proposals I Did
Articles I Made
(I am not counting redirects I expanded into real articles, just article pages that didn't exist/were deleted before I made them.)
Total: 12
The Funny
                                                           "Why are there Sharpeas here?!?!?!?"

My Userboxes
Friend userbox:
____________________________________
And now I will google translate

Sea cactus's Article:
Sea cucumber
Do not confuse with

kite

.
Cactus[1][2] and Spike Plants,[3] are captured by Yoshi Eland. The story of Swim Just Yoshi goes through various stages. Acts as a barrier.
The cuckoo disappears into the sea. If Yoshi tries to throw an egg, it's not dangerous and it lifts the cactus into the sea. There are spikes on the sea cuckoo's body, and if Yoshi touches it, Yoshi is injured. Sea cuckoos can also hang from the roof, and when Yoshi encounters it, she is immediately torn and pulled away from the roof. However, this only occurs in wild neurons. Because the sea cactus comes out of the water. The reverse sea cactus is just underwater.
The cactus comes in one size and a mixture of small sea cacti. The senjiga leaves the sen and the color will also be on the return. Return and return return and return return and return return and return return and return return and return return and return return will be small often often in rocks.[4] Otter may be in only a few of cacti, manta jellyfish lineages manta ray and ray.. ... water forest yuan ray female ray. . . . . Pedigree Forest Elemental Jellyfish and Manta Rays. . . . . . Forest Yuan Jellyfish and Manta Rays. . . . . . forest meta forest
Summary and statistics
First class: 「ふにゃふにゃふにゃふにゃふにゃふにゃふにゃふにゃふにゃふにゃふにゃふにゃふにゃふにゃふにゃふにゃふにゃふにゃふにゃふにゃふにゃふにゃふにゃふんや。 あなたの魔法の盾も懸念事項です。」[5] ("A quiet, tired, secretive animal. This is a problem that makes eggs too small.")
Gallery
Phantom
Phantom
Find other languages in other languages
Language
Name
Meaning
Japanese
シボレーニューロン[5]
Chibi nyororonsukuriputo kō nō
VR Vrolet Neuron
fence
Category:Underwater animals
Category:The story of the Yoshi war
Blender Blitzing
Honestly I would've made this a sub-page but IDK if it'd qualify.
So here's what Blender Blitzing is; it's a section where I go over everything on the Merge Requested category, and state what I think of them.
Here's what my stances will be:

Strong Oppose:

I am not budging, this merge won't work.

Oppose:

I am convinced this merge won't work unless some big evidence shows up.

Lean Oppose:

This merge looks like it won't work, but I'm not certain.

Neutral:

I'm unsure how this merge will play out.

Lean Support:

I guess this merge could work, but I'm not certain.

Support:

I support this merge unless further evidence comes up.

Strong Support:

It's silly that this merge isn't implemented already.

More Info Needed:

I don't know enough to form an opinion.
I will not be going over active cases (as in cases with current or passed proposals for or against them). Now, let me begin with the cases themselves.
Case A: Angry Spear-Mask and Tornado Spear-Mask to Spear-Mask
Evidence: Angry Spear-Mask and Tornado Spear-Mask are conjecturally named, and all three change to others when ground-pounded next to akin to the colored Shy Guys in Yoshi's Story.
Verdict: Strong Support. The mere fact these guys are interchangeable is enough for me to 100% cement my stance.
Case B: Kōmori Missile to Batto Shuruken
Evidence: Komori Missles only are seen being fired from Batto Shuruken, and The instruction booklet just refers to these enemies as beams.
Conflict: Is this a Bullet Bill-Bullet Blaster situation, or a Fire Pakkun Zō situation?
Answer; Considering the alternate generic name, more of the latter, and Komori seems to be grouped with Batto.
Verdict: Lean Support, just because of the guide thing.
Case C: Big Frame Boo to Frame Boo
Evidence: Their name is conjectural, and you have to egg a normal Frame Boo in gameplay (though this also applies to the Boos and Big Boos in the Island Museum).
Verdict: Oppose. We split nearly all big forms of enemies, no need to exclude this one because it's conjectural.
Case D: Big Goomba (SMM section) to Hefty Goomba
Evidence: They function the same as Hefty Goombas.
Verdict: Oppose. As Doc has noted, They're explicitly called Big Goombas in-game.
Case E: Big Grinder to Grinder
Evidence: They have the same Japanese name.[ref needed]
Verdict: Strong Oppose. I don't think having all your evidence rely on an unconfirmed L.O.O. name is a good idea...
Case F: Big Mario/Big Mushroom to Mega Mario/Mega Mushroom
Evidence: They both are essentially the same concept, Big Mushroom is "MegaMushroom" internally in the StaticSkin pack.
Verdict: Neutral. I honestly do not know which is the better choice.
Case G: Anti Guy to Black Shy Guy
Evidence: Same L.O.O. names, Same Developers, CS & TOK Black Shy Guys serve the same roles.
Verdict: Support. I know I opposed this way back when but that was when I was younger & couldn't make arguments myself, I agree with this more now.
Case H: Mega Bob-omb (Paper Jam) to Bomb
Evidence: The Paper Jam "Mega" Bob-ombs are just normal-sized Bombs and called just "bombs".
Verdict: Strong Support. The evidence is infallible.
Evidence: One's a continuation of the other with no noticeable changes.
Verdict: Lean Oppose. I get it being a non-changing boss extension, but it has different names, attacks, and lower HP than Bundt. I could easily be convinced, though.
Case J: Moon Cleft (SPM) to Cleft
Evidence: Same coloration and name in L.O.O., and sometimes same english name.
Verdict: Lean Support. This series is not shy of making localization errors, though this would definetly be confusing to readers.
Case K: Cobrat (Mario Kart) to Snake jar
Evidence: They are not cobrats, just generic green snakes, and just seem to be a cameo even if there's already a clear Cobrat cameo.
Verdict: Neutral. Reading LTL's comments on the discussion makes me unsure as to what to do.
Evidence: Craw is conjecturally named.
Verdict: Oppose. Erm, what? Dark Craw is clearly intended to be a variation on the normal Craw seen as a friendly NPC, even if the normal Craw is conjecturally named. Would we merge Hyper Goomba to Goomba if it wasn't officially named?
Case M: Donkey Kong Goes Home to List of Mario references in music
Evidence: We don't know if it's official or not.
Veridct: More Info Needed. Find out if it's official or not!
Case N: Family Computer to Nintendo Entertainment System
Evidence: It's just a Japanese NES, all Mario-related games are on both consoles (TLL is on the FDS)
Verdict: Oppose. It's just better organizationally to have them separate, especially for cases where we have Regional Differences derived from it like Doki Doki Panic.
Evidence: Japanese name is just "Fireball", SMRPG's localization made many weird choices
Verdict: Support. Many SMRPG one-offs are already merged with their actual articles, this'd be consistent.
Case P: Lift to Flatbed Ferry
Evidence: Same Japanese name in SMW, Same exact function.
Verdict: Support. This definitely needs more discussion, but I think it's a good idea from the evidence available.
Case Q: Fly Swatter (microgame) to Mario Paint - Flyswatter
Evidence: Same function, same name sans the prefix.
Verdict: Lean Support. I guess this merge could work, but then again...Is it really referred to as the same microgame in the games it is in?
Case R: Super Soda to Fresh Juice
Evidence: Same name in L.O.O., same function.
Verdict: Strong Support. There's many precidences to this.
Case S: Ice Piranha Plant to Frost Piranha
Evidence: Same Japanese name, Smash Ultimate only listing Frost Piranha and not Ice Piranha Plant.
Verdict: Lean Support. From just glancing at the discussions, my mind hurts. Though, the Ultimate bit does push me to the support side a tad bit.
Case T: Small Fry Guy to Fry Guy
Evidence: Unmentioned in credits, just a boss extension, only one guide uses a unique name.
Verdict: Neutral. If it's unnamed, then I guess it could work...but then again we have Baby Cheep split so...IDK honestly, these two seem like very similar situations and I don't feel like either option is best.
Case U: Goal Gate (DK: Jungle Climber) to Exit
Evidence: Literally the same except for being a wooden arch.
Verdict: Support. Oh and apparently the article was literally just created so the merge template could be added...that's stupid.
Case V: Blue Mouse, Purple Mouse, and Gold Mouse to Mouse (ghost)
Evidence: They're all treated as color variants of each other.
Verdict: Support. Color variants don't usually get separate articles, this just makes sense.
Case W: Goomba (zombie) to Goomba
Evidence: Same names, all Super Show thematics are merged already besides this.
Verdict: Strong Support. For consistency, this seems like a definite.
Case X: All Magikoopa colors to Magikoopa
Evidence: Their function differences have been inconsistent between appearances.
Verdict: Oppose for most, as they're named RPG enemies with different stats, but Support for Purple Magikoopa as it's no different than the Coin Coffers.
Case Y: Green Pokey to Pokey
Evidence: Same names in Sticker Star, grouped together in Sticker Star, based off of SMB2 Pokey.
Verdict: Oppose. The Sticker Star groupings were retconned in Color Splash, and Green Pokey is functionally different from normal pokey (no spikes as opposed to spikes). Also the fact that they appear together in the same game...
Case Z: Helio (Super Mario RPG: Legend of the Seven Stars) to Volcanic debris
Evidence: Same Japanese name, same species.
Verdict: Support. Most enemy one-offs in SMRPG are merged already, this should follow suit.
Case Z*: Volcanic debris to Pyroclast
Evidence: Same concept.
Verdict:

More Info Needed

. We should really check the L.O.O. to avoid jumping the gun on this one.
Case AA: Jack (character) to Toad Force V
Evidence: Is a semi-implied character.
Verdict: Neutral. Don't exactly know what our stance on semi-implied characters is.
Case AB: Shake block to Kaeru Block
Evidence: Functionally identical, internal name is the same, works with unused Kaeru block switch.
Verdict: Support. That seems like sufficient enough evidence to me.
Case AC: King Boo (Super Mario Sunshine) to Big Boo
Evidence: Shares japanese name with some Big Boo iterations, one bio calls them the same.
Verdict: Oppose. The Japanese name just follows the scheme of Sunshine, the Big Boo iterations also have different secondary Japanese names, & overall this'd just be stupid.
Case AD: Gallery:Mario Kart Wii trading cards to List of Mario Kart Wii trading cards
Evidence: They both serve the same purpose, redundant to have both.
Verdict: Strong Support. Redundancy is a bad thing to have on a wiki.
Case AE: toxic waste to Poison (obstacle)
Evidence: Name is a generic descriptor, Poison obstacle article can cover this just fine.
Verdict: Lean Support. While I think it could be merge, these two seem to be two different substances in terms of material.
Case AF: Prince Froggy to Frog Pirate
Evidence: Same japanese name, guides group them together.
Verdict: Support, just because the name was changed to just Froggy later on.
Case AG: Seesaw Shroom to Seesaw
Evidence: Same function to a T.
Verdict: Oppose. Is this wiki ever going to want consistency? "Oh hey this thing is the same thing as this other thing but with a different name and appearance, it should be merged. On an unrelated note, let's split all these Wario World enemy variants for having different names and appearances despite their functions being identical."
Case AH: Shell (sticker) to Green Shell
Evidence: Same name and design and function.
Verdict: Strong Support. At that point I don't see what else is keeping it separate, it's not like we have pages for all item stickers/cards in SS/CS.
Case AI: Shine Monument to Shine Gate
Evidence: One is literally just half of the other full thing.
Verdict: Support. Seems redundant to have these two be separate articles.
Case AJ: Shy Guy Ship to Shy Guy Galleon
Evidence: Name is unconfirmed, same exact concept(a ship Shy Guys ride).
Verdict: Support. Unless we can find an official name, this seems like a clear cut merge.
Case AK: Shy Guy's Space Buffet to Bowser's Warped Orbit
Evidence: One is just a part of the other.
Verdict: Support. Per precedence.
Case AL: Spike (Wario Land series) to Spike Trap
Evidence: Same concept.
Verdict: More Info Needed. Let's try to see if there's anything about them before settling on "similar concept = same page".
Case AM: Star (species) (BIS) to Star Spirits
Evidence: Same name in most European languages, Starlow in PJ says she's a Star Spirit.
Conflict; But English and Spanish don't and their Japanese names are a bit different.
Verdict: Neutral. There's too much conflict about them to confidently say one option is for the better.
Case AN: StreetPass Mii Plaza to either Nintendo 3DS or List of Mario references in Nintendo video games
Evidence: Not exactly Mario-centric, achievements are not Mario-related.
Verdict: Support for...one of them. I am unsure which target is better.
Case 青: Treasure chest (Wario Land 4) to Treasure chest
Evidence: Same thing (a treasure chest), no unique name or function.
Verdict: Strong Support. I don't see why these were split to begin with.
Case AP: Watermelon (Yoshi's Island series) to Watermelon
Evidence: Both are just watermelons, same name in all languages, same color.
Verdict: Support. Why have two pages for watermelons exactly...? They're pretty much the same.
Case AQ: Whale (character) to Whale
Evidence: Both are just whales.
Verdict: Lean Oppose. I really understand this one, I really really do, but I feel like Lava Piranha sets precedence to this; as in, it's a specific character that exists for story/chapter progression.
Case AR: Water Barrel to Barrel
Evidence: Only barrels in the game, treated generically by L.O.O.
Verdict: Support. Pretty logical solution to me.
And that's all the merges! Of course, please take my thoughts with a grain or two of salt, I might be wrong about something somehow.